September 27th is National Corned Beef Hash Day, a day celebrating a food I've never tasted or even seen up close.
Sheltered, I tell ya.
So, I read that it's a smooshed up mixture of finely chopped or diced beef (usually corned beef or roast beef), onions, potatoes, and spices.
And if that doesn't sound appealing… *dripping with sarcasm*
So I made myself eat it.
I guess it's commonly eaten with a fried egg on top, but that was not happening over here, so I served it with scrambled eggs, pancakes and a few delicious white peach slices.
Dude. It's good.
Go figure.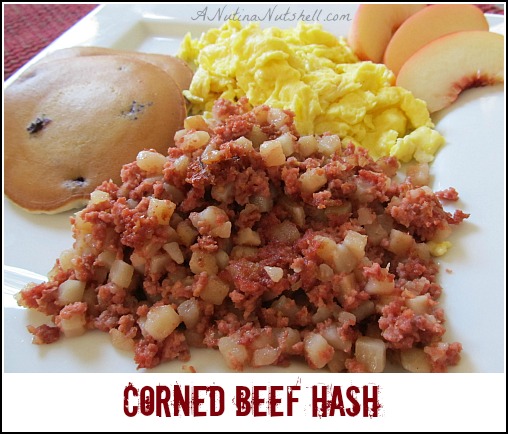 Now the non-lazy way to make it would be well…to make it.
Pbbbbbt to that.
I just bought and followed the directions on a can of Hormel Mary Kitchen Corned Beef Hash, and it tasted scrump-dilly. So there.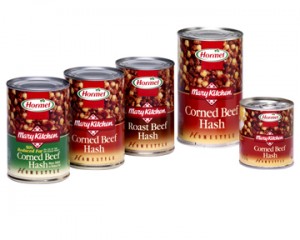 Have you ever had Corned Beef Hash before?
I'm a Hormel Foods ambassador, and Hormel provided a thought starter to me, but all content is completely my own.