People are very, very particular about what goes on their hot dogs.
They're downright passionate about it!
Since I grew up eating nothing on my dog, I was more concerned with how it was cooked.
Gotta grill those dogs, people.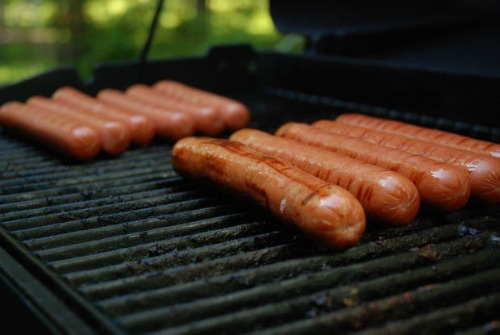 That's what summer's about!
Did you know that 7 billion hot dogs will be eaten this summer, and 10% of those will be eaten in July?!
What the what? 
It's true, and that's probably why July is National Hot Dog Month. (National Chili Dog Day is July 28th.)
Now even though I'm still a plain Jane hot dog eater, the rest of the gang 'round here likes them dressed up real purdy-like.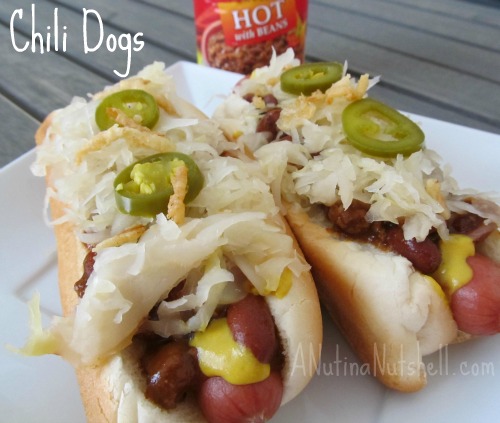 Hey now, what's on those dogs? 
Hormel hot chili with beans, sauerkraut, jalapeno peppers, yellow mustard, and french fried onions.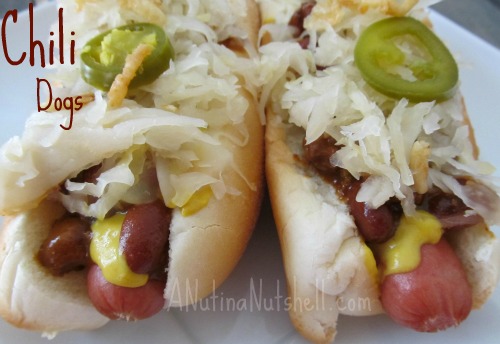 It's a little bit of alright.
Whether you grill them, boil them, or even microwave them, I'm positive you know exactly how you like them.
So tell me, how do you like your hot dogs?
I'm a Hormel Foods ambassador, and Hormel provided a thought starter to me, but all content is completely my own.