August is National Panini Month!
But since I'm fairly obsessed with paninis (the most magnificent sandwiches ever created), every month is panini month at my house.
You have tried a panini, right?
If you haven't, DO IT.
Paninis are grilled, pressed sandwiches from heaven. Trust me on that.
During the cooking process the ingredients are melted together inside the bread and kapow! The flavor and texture is out-of-this-world delicious.
The easiest way to make a panini is by using a special panini grill, and that's how I do it. The bottom is a flat griddle and the top has ridges to give the sandwich that distinctive panini look.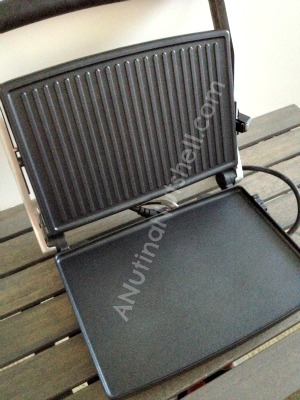 One of the best things about paninis is that you can throw pretty much anything inside. It's a great way to use up leftovers!
I have experimented with different types of breads, and I've found that those with slightly firmer textures work best. (Ciabatta and Focaccia breads are excellent.)
Easy Panini Sandwich Ideas
It takes about four minutes in the panini press to create these taste sensations! (Or use the stove top tips below.)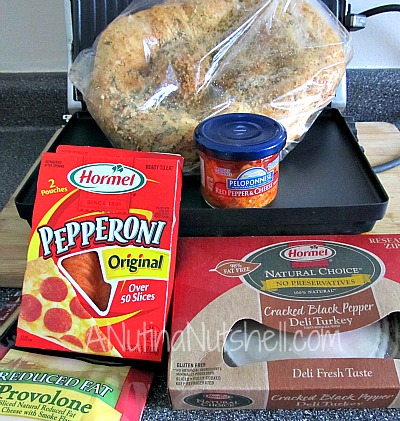 Turkey and Red Pepper Panini – I used Focaccia bread, Hormel Natural Choice cracked black pepper deli turkey, Peloponnese Roasted Red Pepper Spread, and Provolone cheese.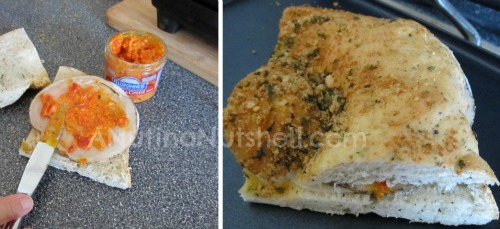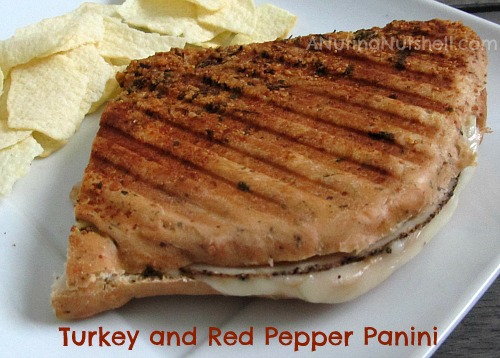 Pepperoni Panini – I used Focaccia bread, Hormel Pepperoni, Peloponnese Roasted Red Pepper Spread, and Provolone Cheese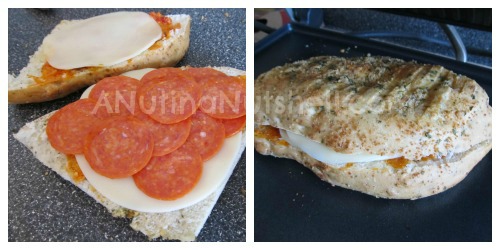 If you don't have a panini press, put it on your wishlist…but in the meantime, you can still make them!
To make a panini on the stove:
Spray skillet or pan with non-stick spray and heat to low or medium heat.
Put together your entire sandwich using the bread of your choice.
Set another frying pan on top of your sandwich and weight it down with several heavy cans. Cook 2-3 minutes on each side, until golden brown.
Have you ever made paninis? What veggies, meats and cheeses do you like to use in yours?
I'm a Hormel Foods ambassador, and Hormel provided a thought starter to me, but all content is completely my own.