Partnered post on behalf of Unilever Project Sunlight. All opinions are my own.
After I shared my latest post about the Project Sunlight #ShareAMeal program, I knew I wanted to do something to help fight childhood hunger right here within my own community.
The downloadable Share A Meal Toolkit on ProjectSunlight.us is an excellent springboard resource. There are ideas like how to partner with a local organization, host a virtual food drive, make a donation or simply share a meal with a neighborhood family, and the important thing to remember is that there's no wrong way to help. Everything we do makes an impact.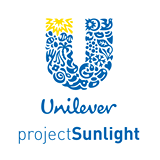 I've spent time volunteering in the past and I'll definitely continue to do that, but I wanted to rally my neighborhood to the cause, so I decided to initiate a neighborhood food donation, which I'll kick off after Halloween.
I made a flyer which I'll distribute throughout the neighborhood which includes suggestions on what they can donate based on the actual needs of our food bank.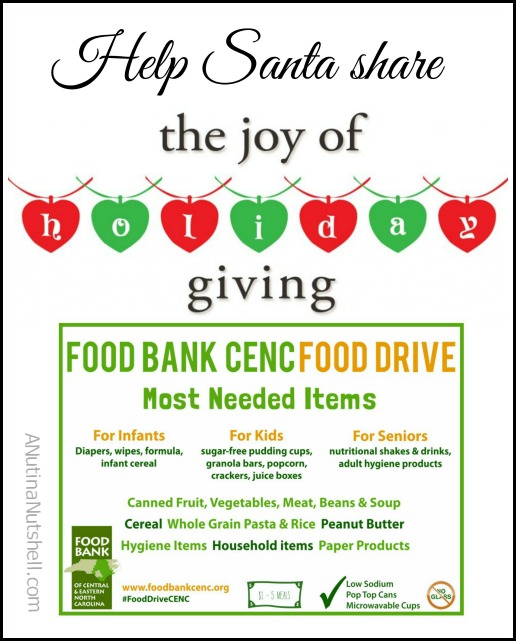 And then I made a donation box, and because the box will be sitting on my porch, I wanted it bright, colorful and easy to spot. That's how Santa came to mind, and my boyfriend came over and helped me create a jolly Santa food drive container!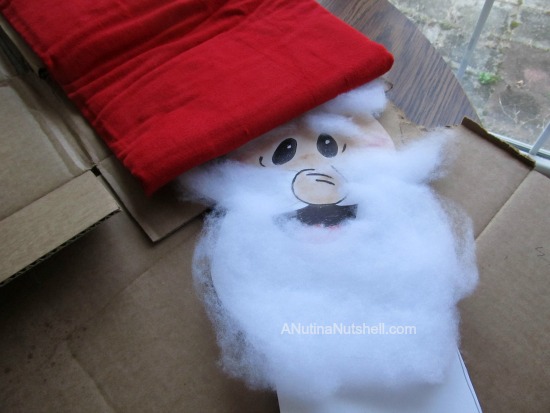 When I set him outside to see where I wanted to keep him and take some photos, my neighbor strolled up the driveway to see what I was doing. (See how that bright red catches attention?)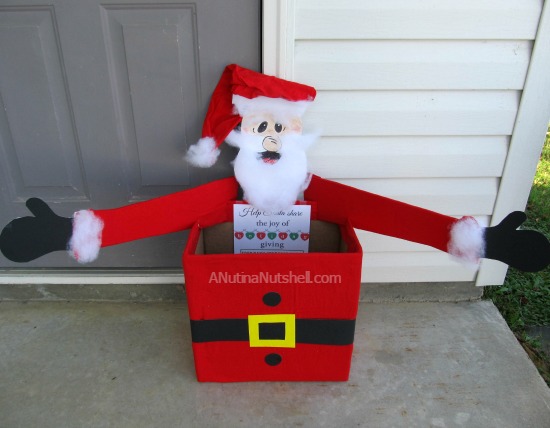 Well, she was so tickled that the neighborhood was going to be involved that she brought me over a whole bunch of stuff right away, and said she'd be bringing more when it kicked off! I love my neighbors!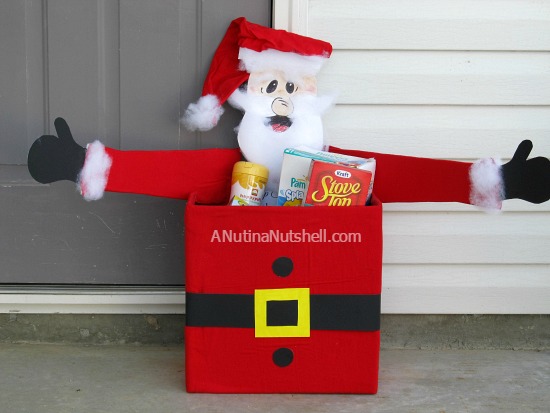 I can't wait until I officially hand out my flyers and start seeing the donations come in. But better yet will be the day I'm able to drop off all the donations to the food bank and help #ShareAMeal.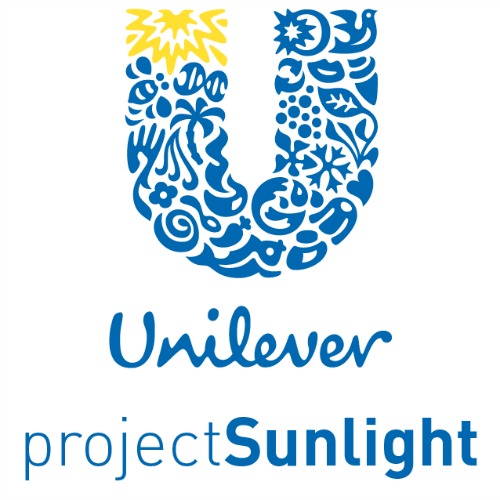 I hope you'll consider getting involved with the #ShareAMeal program in some way yourself. Visit ProjectSunlight.us for simple ideas on how to make a difference.