In early May, I took a trip courtesy of Hot Pockets to Nestlé headquarters in Cleveland, where I had the chance to be a Nestle #HotterPockets chef for a day….or lunch, if I were to drop the exaggeration.
But I was a chef, see?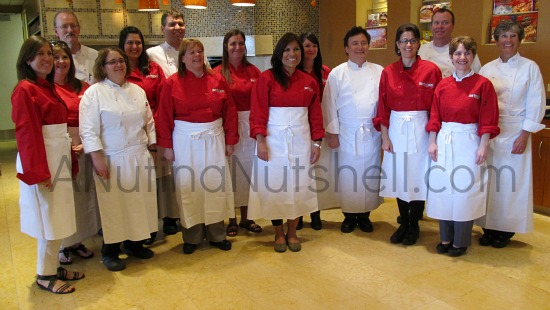 It all began the night before with a trip to Chinato for dinner, and when I say Chef Zack Bruell spoiled us with a custom "pocket" themed menu full of culinary delights, I'm not kidding!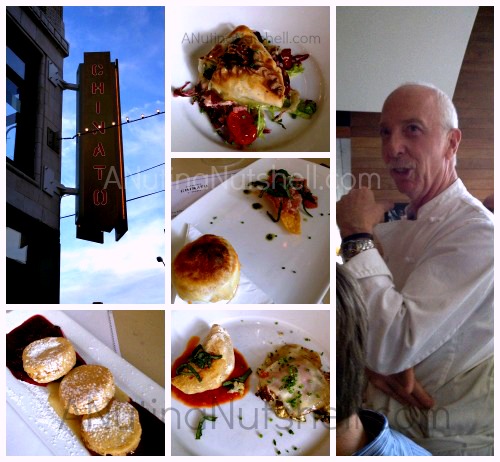 As if that wasn't enough, the next morning the chefs in the Nestlé kitchens treated us to a breakfast extraordinaire. I mean come on, when's the last time you enjoyed a buffet like this? Never?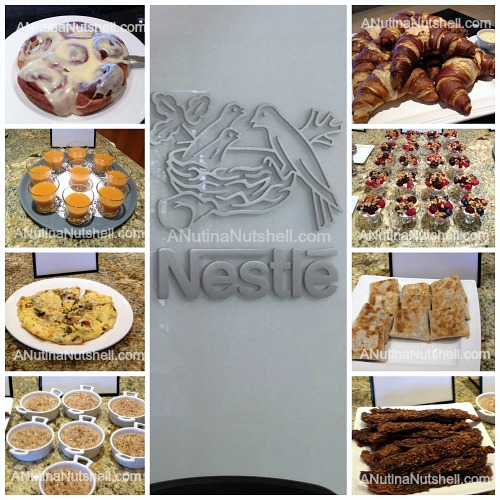 I'm going to skip ahead to the me as a chef part now because the "Hot Pockets" news is still a secret. I promise it's a secret I'll spill though, just not yet.
Soooooo, I had all these ingredients from which to create a hot pocket, a ridiculous array of choices!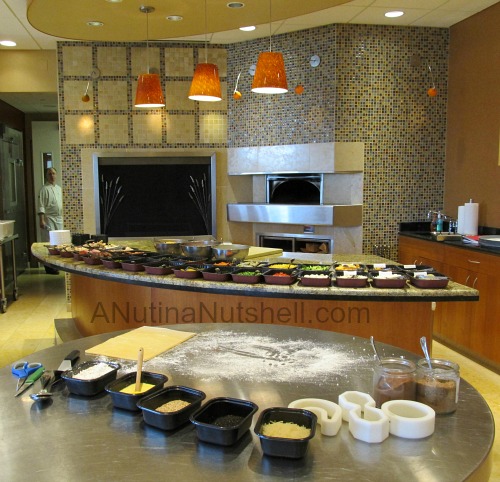 I also got to choose the dough and the shape, so I chose pizza dough and sort of a spaceship-shaped design. 😉
I filled it with cheese and peas and cheese and spinach and cheese and peppers and cheese. I wasn't sure I had enough cheese in there, so I grated some Parmesan cheese over the top.
Then I baked it.
And ate it.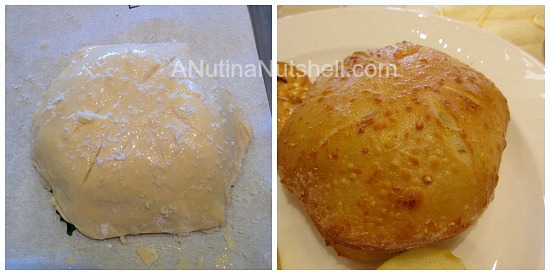 A very amateurish result for Chef Liz in terms of pocket appearance, but in taste, I hit a home run. Deeeeelicious! (Not as good as Nestlé's Hot Pockets, but whatever.)
And then I hugged Herbie Hot Pockets.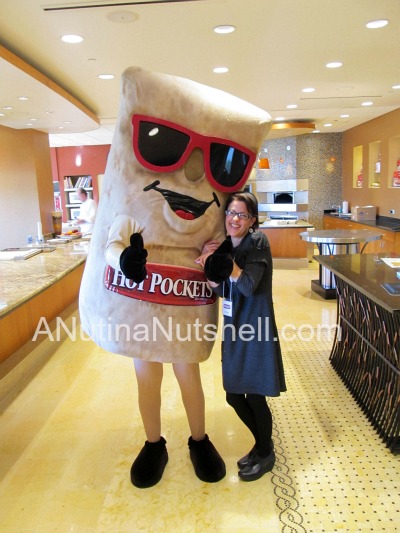 The End. (for now)