What do you do with your Valentine's Day candy? Eat it, share it, maybe even bake with it? That's what I decided to do with some of mine this year, because I have a lot. YUM!
Look at all these Nestle's Valentine's Day candy treats! SweeTarts, Fun Dip, Butterfinger Hearts, Nestle Crunch Hearts, and more!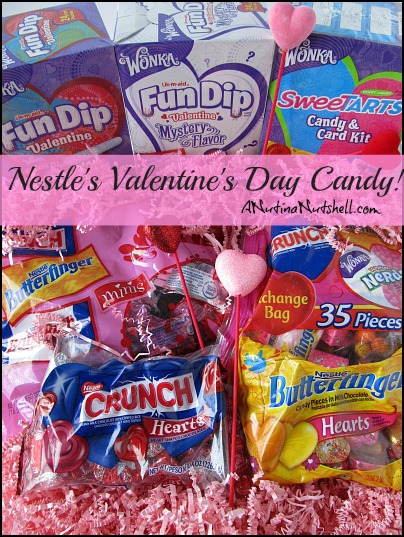 The Fun Dip and SweetTarts are candy card kits for Valentine exchanges. I have such happy memories of Valentine's Day as a child, and there's no question that the cards which included candy were my favorites!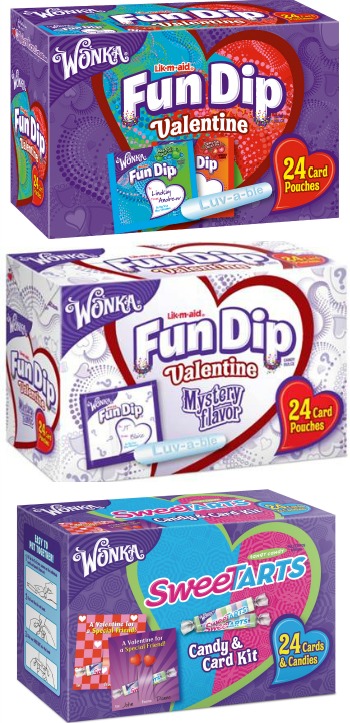 So anyway, back to that baking… I bought some of those little Nestle Tollhouse pull-apart sugar cookie dough squares, and I decided to go really simple with half of the dough, and do something more cutesy with the other half.
Super Easy Valentine Cookie Idea: Bake sugar cookies as directed and when fresh from the oven, gently press a Butterfinger or Nestle Crunch heart into the centers.
The chocolate will slowly melt just enough to create a pretty glossed look on the heart.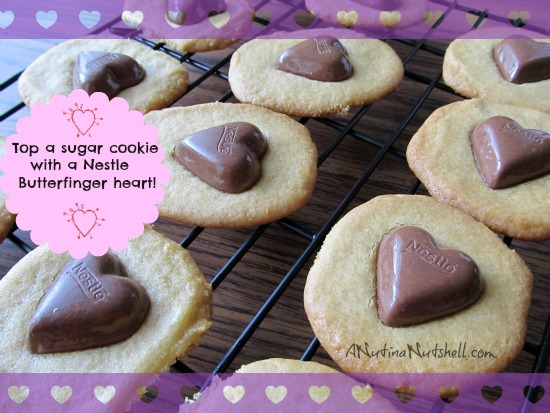 Easy Valentine Cookie Idea: Using this Nestle recipe for Huggable Heart Cookie Cups, I made pretty little bite-sized treats of yum. Although I created a well in the centers pre-baking, I had to gently indent them again when they were fresh from the oven.
Once cooled, I added a Butterfinger or Nestle Crunch heart to each one, drizzled on some glaze and then sprinkled a tiny bit of decorating sugar over the top.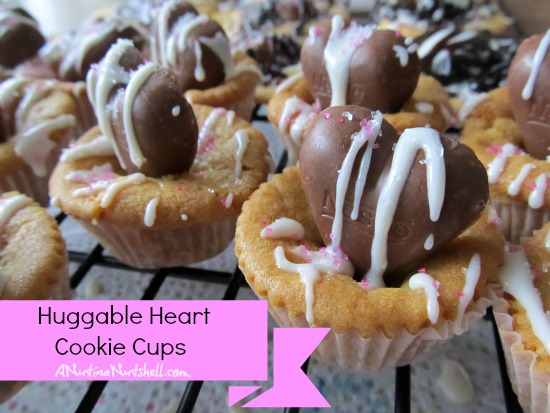 What's your favorite Nestle Valentine candy? Have you ever tried to bake with them?