When the weather gets colder and it starts to get dark even before dinnertime, all I want to do is stay inside and remain under a blanket for as long as possible. I know there are tons of new dramas on TV every fall, and while I do enjoy a few of them, in general I want my TV shows to cheer me up, not depress me.
Luckily, there are tons of Netflix comedy series to choose from that have proven to make me laugh time and time again. Here are my four recent favorites:
An Idiot Abroad: Comedian Ricky Gervais sends his daft friend, Karl Pilkington, to visit the wonders of the world. Much to Ricky's amusement, Karl hates almost every minute of it.
The League: A motley crew of friends participate in a fantasy football league every year. You don't have to be a huge football fan to enjoy this show because it's more about the humor. There's usually at least one harebrained scheme per episode, and someone usually gets hurt.
Bob's Burgers: Bob Belcher and his family run a small burger joint and deal with a rival restaurant, a wacky landlord, and plenty of other strange situations.
Portlandia: A sketch comedy about the outlandishness of Portland, Oregon, starring Fred Armisen and Carrie Brownstein. I'm sure you've already seen its flagship sketch, "Put a Bird On It"! If not, you can catch it in season one, episode two.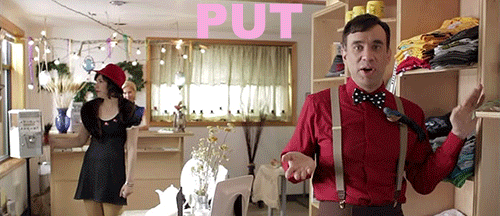 What kinds of shows do you like to watch when it's cold and dark outside? Do we have any of the same faves?
This post is in partnership with Netflix #StreamTeam.