When I was touring the New Amsterdam Theater, I got to see the Lion King masks from the Broadway show.
They were custom sized, so the actors were not allowed to change their hairstyles during the show's run in order to make sure the masks fit the entire time.
They look really heavy, but they're super lightweight, and to prove it, we were allowed to try them on!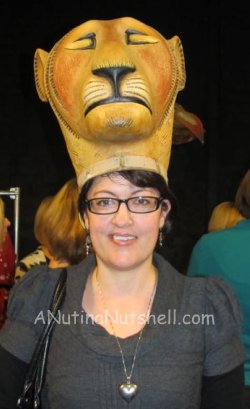 I'm a dork, this I know.