I stink at keeping New Year Resolutions, so I have to make them so appealing, so doable and so easy that I can't help but want to keep them. Actually, if I call them goals, it allows for some flexibility (aka laziness), but yet keeps me on the path of righteousness.
Last year was chaotic, and I feel like the year just pulled me along with it. This year, I'm taking control back, and one of my new year resolutions is to take more time for me and do what makes me feel happy, healthy and beautiful on a daily basis. I neglected myself a heck of a lot last year, and I've had enough of that nonsense.
New Year Resolutions
Put on a Fresh Face
Whether you wear makeup or not, take good care of your skin! I'm definitely in the habit of taking good care of my skin (thanks Olay Regenerist) but I personally feel so much better when I have a fresh face of makeup on and a pair of earrings too. For most of my adult life, I applied makeup every day no matter if I left home or not. I just couldn't imagine otherwise. Last year I got lazy and only put it on when I was leaving the house.
Unacceptable, Liz.
This year, I'm making an effort to go back to old habits and put makeup and earrings on each day. I'm trying some new Covergirl mascara and lip color from Walgreens. I think I'll treat myself to a new pair of earrings once a month too.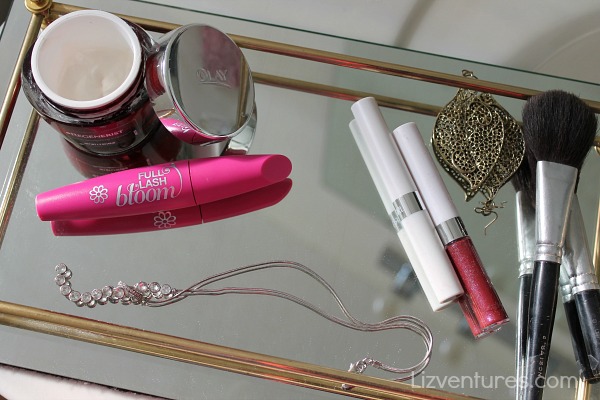 Caring For My Smile
Once upon a time, my retainer fell in the toilet and that was the end of that. It was also the beginning of the end of a perfect smile. I've longed for a smile I could be proud of ever since, and last year I took the first step in that direction. I got Invisalign braces and they were so important to me that I paid for them, not blogged for them.
A smile is often the first thing people see, and healthy, beautiful, white teeth are such an important part of self-confidence. I'm taking good care of mine!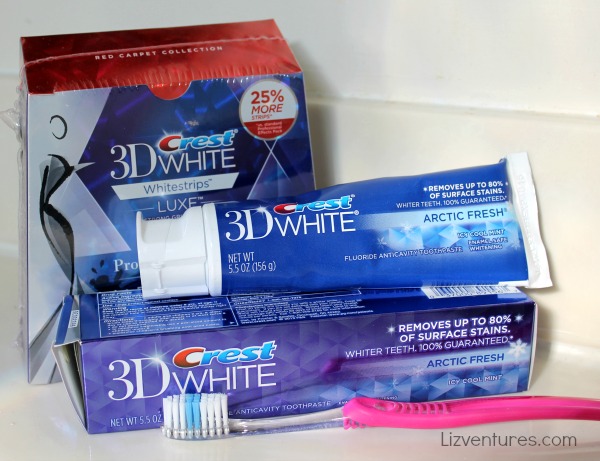 De-stress the Tresses
I've never wanted to change the color of my hair, but the unwelcome arrival of gray several years back forced my hand. I still love my natural color, but I have to fight to keep it. I've accepted this, but I don't like how color, blow dryers and flat irons are so brutal to my hair.
I need to infuse moisture into my hair desperately! I'm trying the Pantene BB Creme and Rehab Creme right now to help nurture and care for my over-processed tresses.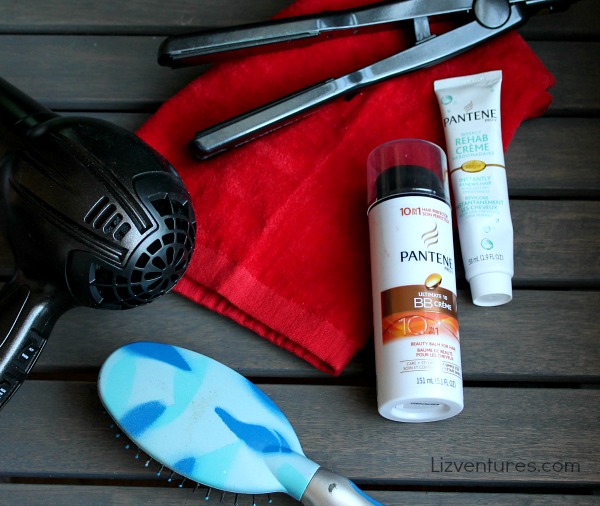 Get Moving
Yeah, yeah, yeah, we all know exercise is important, but it takes time, it's not that fun (for most of us), it's sweaty, exhausting and usually requires a shower afterwards.
However, it's sooooo good for us. Both cardio workouts and strength training benefit us in many ways, so this year I'm committed to moving more. Whether it's parking further away, getting out of my office chair once an hour or walking around the house while I'm on the phone, it's time to be on the move.
I'm tracking my movement with my Walgreens pedometer and challenging myself to do a little bit more each week. Hopefully it will spur me back to my old routine of aerobics and weight lifting exercises, but if not, at least I'm moving more!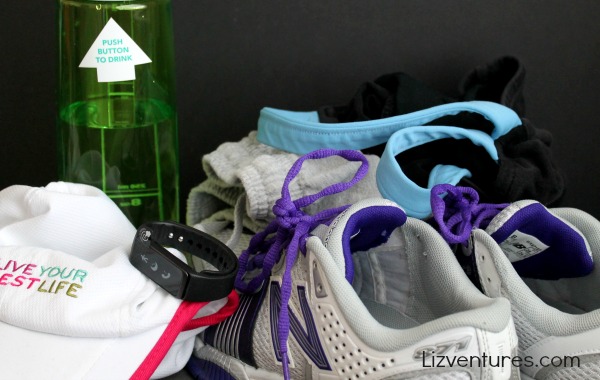 Notice my Contigo AUTOSEAL water bottle? It's awesome! It has a one-touch lid that seals between sips to eliminate spills and links. Plus it has a finger loop for easy carrying and of course, it's BPA-free.
Catch some Zzz's
Last year I spent so many late nights in bed working on my laptop. Yes, I got my work done, but then I needed a nap during the day, which meant I had work to do at night again, and the cycle repeated itself over and over.
This year, I've been going to bed by 11pm (midnight at the latest) and sleeping a full 8 hours. On the nights when I can't turn my brain off,  and I just keep tossing and turning, I'm not ashamed to say I use a nighttime sleep-aid. I look a heck of a lot more refreshed these days!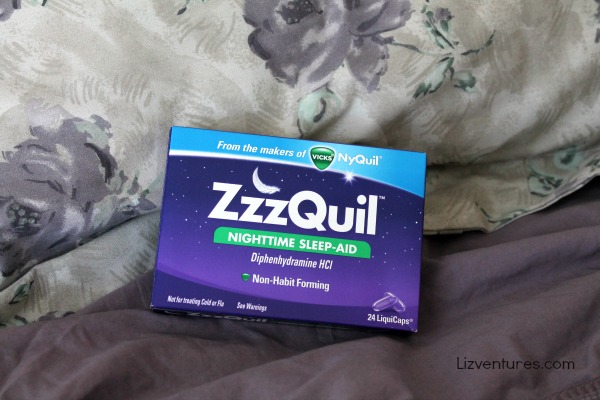 #STARTSHERE Twitter Parties!

#STARTSHERE Twitter party – Sunday, January 4, 2015 from 8-9pm EST

-This Twitter party will be focused around New Year's resolutions in beauty and wellness and how P&G and Walgreens can help you start here and keep resolutions all year long.

· PCA Red Carpet #STARTSHERE Twitter Party – Wednesday, January 7, 2015 from 8-9pm EST

-This Twitter party will be focused on the PCA Red Carpet looks – what are you seeing on the Red Carpet? Anything you want to try to achieve this year – from new trends to new hairstyles, maybe new fitness goals?
GIVEAWAY
P&G and Walgreens would love to help you with your new year resolutions! One lucky person will win a #STARTSHERE prize pack which includes:
$75 Walgreens gift card
CoverGirl Full Lash Bloom Mascara in Very Black
CoverGirl Outlast lip color in Plum Berry
Pantene Pro-V Ultimate 10 BB Crème
Pantene Weekly Rehab Crème
Crest Whitestrips Professional Effects
Crest 3D White Arctic Fresh toothpaste 5.5oz
ZzzQuil Liquicaps 24ct.
Walgreens Digital Pedometer
Contigo Autoseal Grace Water Bottle
Reusable Walgreens tote bag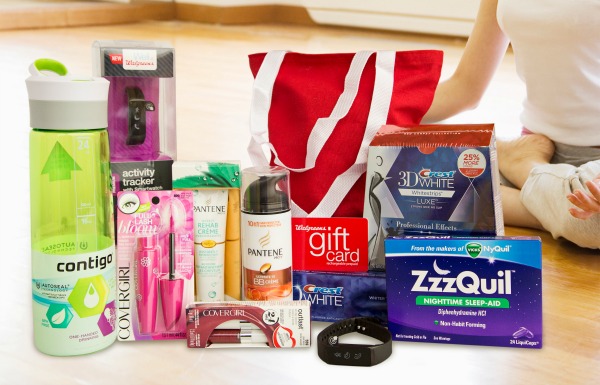 This is a partnered post. All opinions are my own.
RULES: Giveaway ends 11:59 pm ET, January 21, 2015. No purchase necessary. Open to legal residents of the fifty (50) United States and District of Columbia, Eighteen (18) years of age or older. Void where prohibited by law. One lucky winner will be chosen using random.org. One entry per household and IP address. The number of eligible entries received determines the odds of winning. Cheating will not be tolerated, and entries will be verified for accuracy. I will email the winner and they will have 48 hours to respond to the notification email, or a new winner will be chosen. Entering this giveaway means you are in agreement with this blog's Privacy/Rules/Terms of Use policy.