As we wound our way deeper and deeper into North Carolina back country on the way to the set of Nicholas Sparks The Longest Ride movie (in theaters April 10, 2015), I watched my cell phone signal begin to fade and then disappear completely. For a fleeting moment it mattered, but then it just didn't.
We were about to watch the filming of a beautiful love story in the most romantic countryside setting you could ever imagine.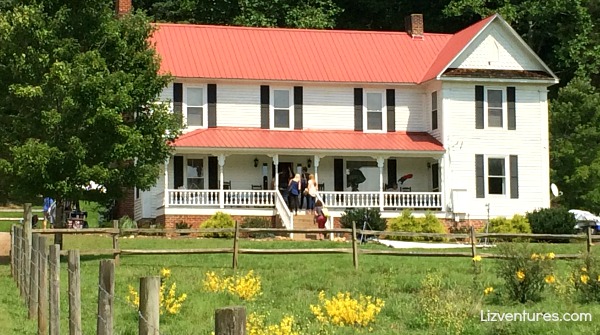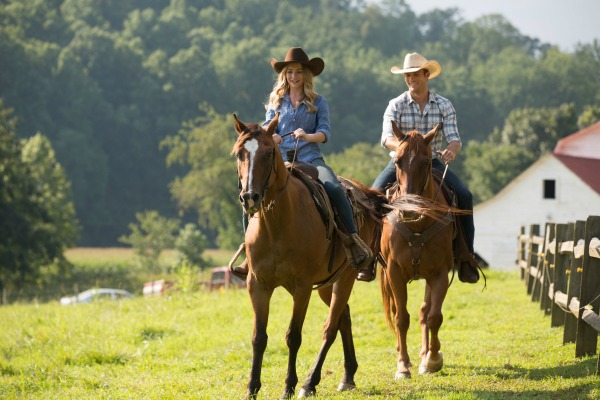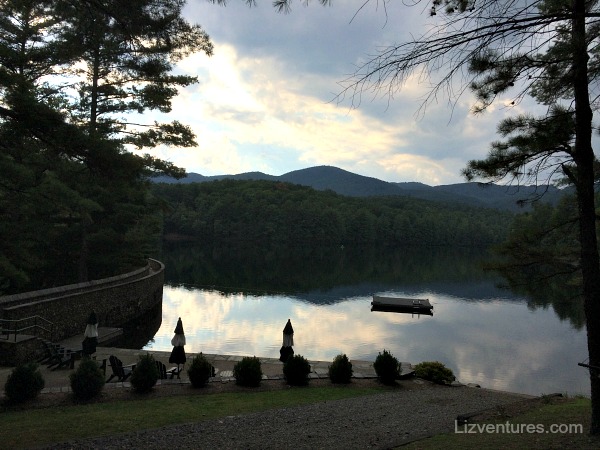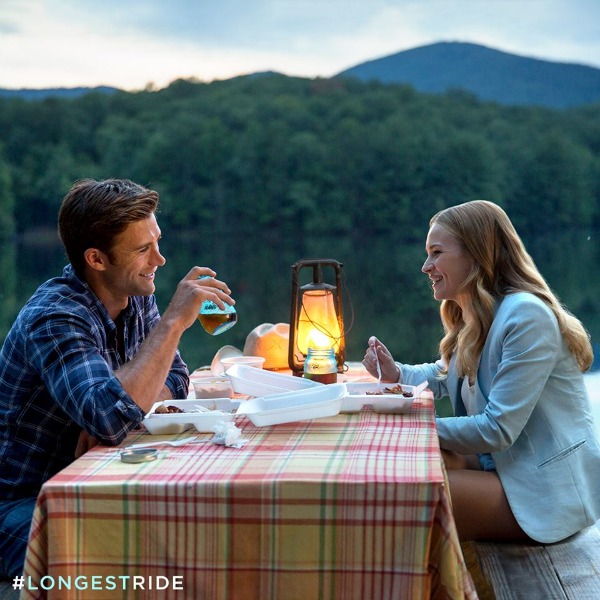 And we were about to meet and interview the author, Nicholas Sparks, the master of modern love stories.
If you're familiar with his writing (and who isn't?) you know that all of his books are set in small towns in North Carolina, his home state.  It gives his work a certain nostalgic appeal that his fans have grown to love.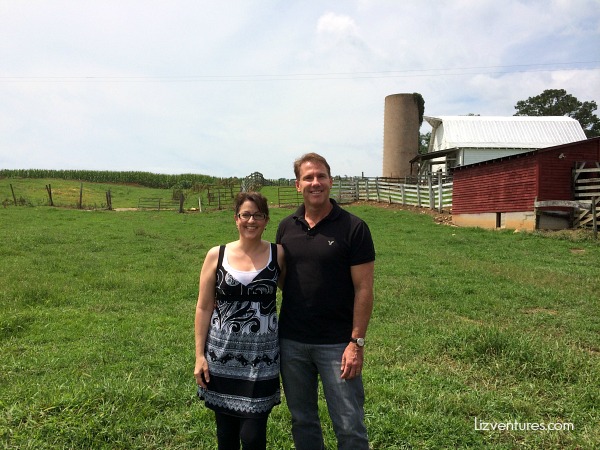 Based on the bestselling novel by master storyteller Nicholas Sparks, THE LONGEST RIDE centers on the star-crossed love affair between Luke, a former champion bull rider looking to make a comeback, and Sophia, a college student who is about to embark upon her dream job in New York City's art world.

As conflicting paths and ideals test their relationship, Sophia and Luke make an unexpected connection with Ira, whose memories of his own decades-long romance with his beloved wife deeply inspire the young couple. Spanning generations and two intertwining love stories, THE LONGEST RIDE explores the challenges and infinite rewards of enduring love.

Nicholas told us that he starts each book with the tiniest of ideas: maybe a theme, an image or just a voice.
"Everything I know about a novel prior to writing, you could put it on a single page, bullet points, everything, that, that, that. Everything after that comes in the process of writing."
For The Longest Ride, he knew he wanted to write a double love story, and the character ideas for a bull rider, a sorority girl and two art collectors developed from there.
He told us that he spent more time researching history and facts for The Longest Ride than for any other novel.
So, there was Black Mountain College, bull riding, and not only bull riding and the PBR, but bull riding as compared to rodeo… You had to know both of those so that you could get the one right. Otherwise, you might cross to cliché so you had to be really familiar with both.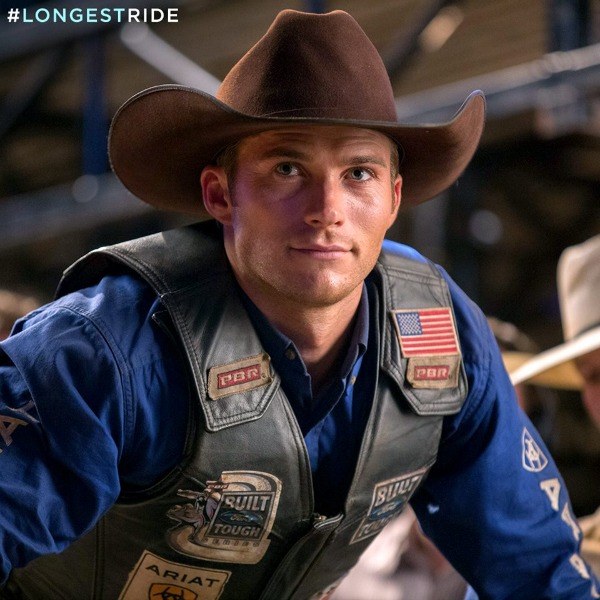 Since so many of Nicholas's books are made into films, I asked him if he writes his books with that in mind.
As you're going through all of these choices, I do keep film in mind. It's got to be exciting. I have to think it's got to be new. It might make for something interesting on screen. It's got to be visual…

Now, once I finally have what I consider to be an idea that's good and original in all through–in film or as a novel–and I start to write, the moment I start to write, out goes everything. It's just all about the novel, 100 percent. Don't think about the film at all, because at that point, the only thing I know for sure is it is definitely going to be a novel.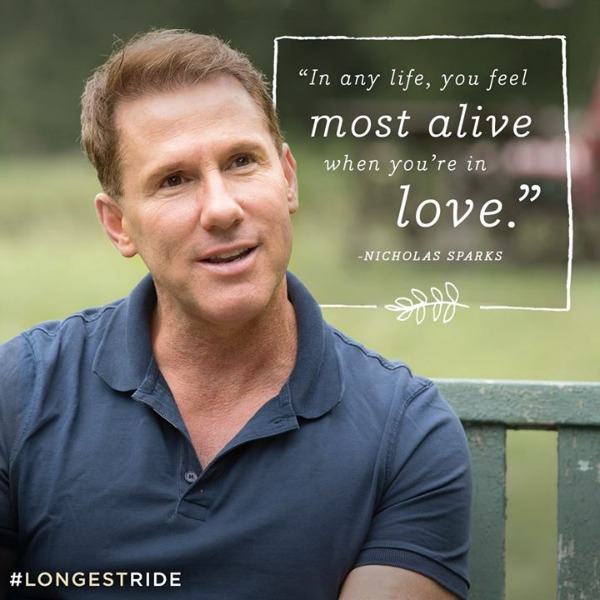 I was already a Nicholas Sparks enthusiast, but after watching one of his stories come to life in front of my eyes, I might just have to call myself a fangirl.
See The Longest Ride in theaters beginning April 10, 2015.
Official Websites:
Like The Longest Ride on Facebook
Follow on Twitter,  Google+, Instagram
Subscribe on YouTube
Visit the Official Website
#LongestRide
Stay tuned for a follow-up post with details about the on-set experience.
Trip provided courtesy of 20th Century Fox. My opinions remain my own.