I've always been the kind of person who bounds out of bed within seconds of hearing the alarm. My kids are quite the opposite.
QUITE.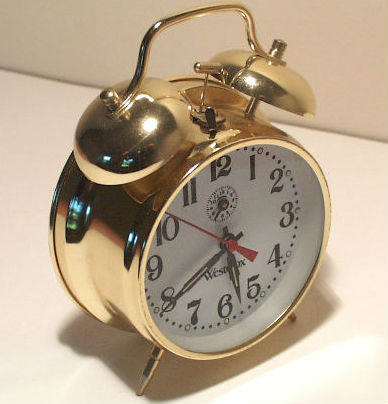 Once my daughter is on her feet, she's on a roll, but my son moves in sloooooooow-mo slow motion. He has zero sense of urgency, and there's literally nothing you can say to move him any faster than he's going to move.
Lest you think my daughter has the winning morning edge here, no-no, that's wrong. She's a clothes changer, a multitudinous outfit cast-asider.
So basically the two of them end up being ready to go at about the same time — seven o' late to school.
'Tis nonsense.
Actually, 'twas nonsense.
Because we started getting ready the night before.
_______________
Backpacks were hung on the doorknob with care.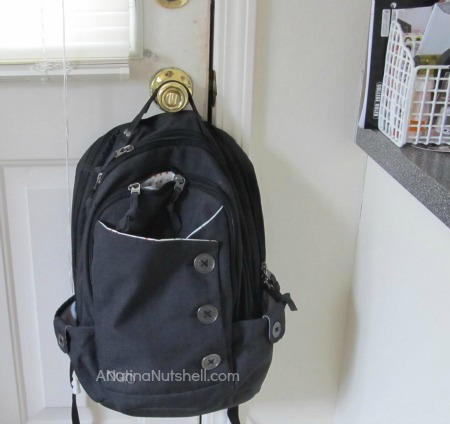 Clothes were selected and laid out to wear.
The table was set with breakfast to share.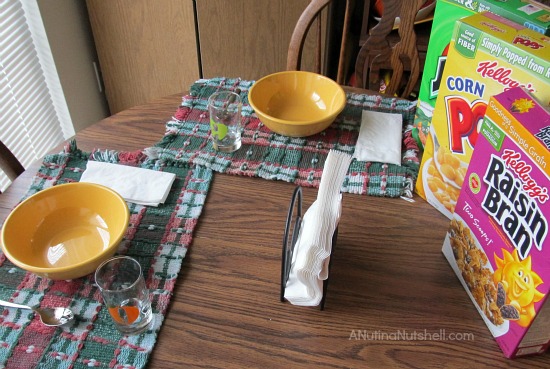 And since it's not Christmas, I'll stop the rhymes there.
_______________
Granted, my daughter still cast clothing asunder as she tried things on the night before, but once she had chosen an outfit, the rule was she had to wear it the next morning (barring some kind of freakish weather mutation or something).
Getting ready the night before made all the difference in the world. They were dressed in just a few minutes and in the kitchen for breakfast which was already waiting on the table.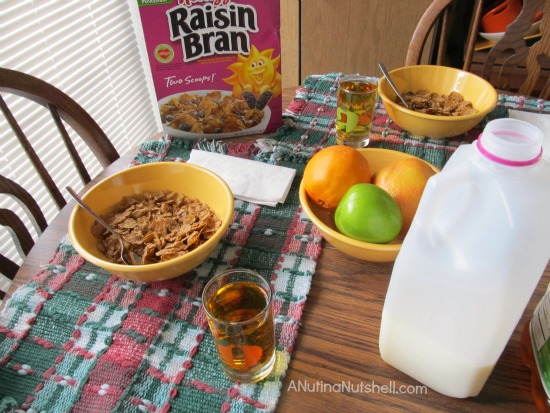 All I had to do was pour them some juice, put out some fresh fruit and let them pick some cereal. Once breakfast was done, they brushed their teeth and grabbed their backpacks which had already been loaded with homework and books the night before.
That's what I call a great start to a morning!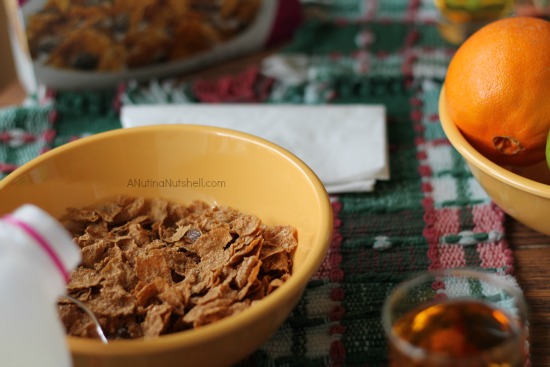 To help you organize the morning the night before, here's a printable Night-Before Checklist from Team Kellogg's!
Hint — Make it reusable. Print it out, laminate it and check off the boxes with a dry erase marker each night.
Here's to smooth mornings and great starts for everyone!
Kellogg's® believes that From Great Starts Come Great Things®. So we're helping Moms start every day with a tip from the top athletes of Team Kellogg's™ and Team USA dietitians. The thirty days leading up to the Sochi 2014 Olympic Winter Games will each feature fun pieces of advice to help families fuel just like the athletes of Team Kellogg's. To see all 30 tips, visit Kelloggs.com/GreatStartTips.
Be sure to check out more helpful tips from Team Kellogg's at Kelloggs.com/GreatStartsTips
Compensation was provided by Kellogg's via Glam Media. The opinions expressed herein are those of the author and are not indicative of the opinions or positions of Kellogg's.