Hey, wanna hear something crazy?
I was lucky enough to be part of a round table interview this weekend with Octavia Spencer, who plays the spirited and feisty Minny in The Help – the summer's best movie!
And she is amazing!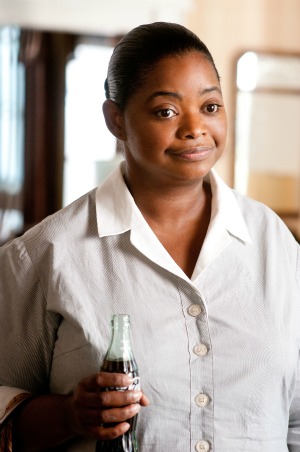 Octavia was as likable in the interview as she was in the movie! Did you know the character of Minny was loosely based on her? That includes her feistiness and her physicalities (being short and round) <—- her words, not mine, I swear!  However, Octavia is much more diplomatic in how she speaks up for herself than Minny is.  😉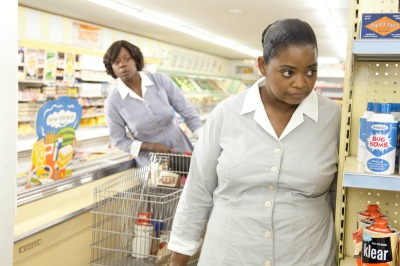 You'd think since the character was based on her, she'd be in a shoe-in for the part. Not so much. It's very rare in the industry for an unknown to get a leading role, so she was completely elated when they asked her to play the part!
It was very important to her that she stay true to Kathryn's intentions for the character, and she wanted to do justice for the people her character represented.
I'd say she nailed it!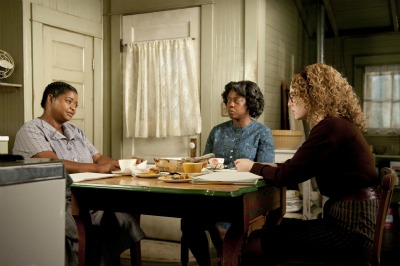 I had to chuckle when Octavia was asked if she burns chicken in real life.  Her response, "No, honey, I don't cook chicken in real life. I don't cook anything in real life."
And on the subject of food, she was effusive in her praise of the set catering company.  She said it was so amazing that even on days when they weren't working, they'd visit the set just to eat!
Pssst...she loves meatloaf and mashed sweet potatoes.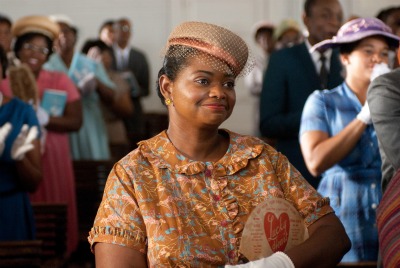 As one can imagine, it was difficult for Octavia to deal with the sense of physical, mental and emotional confinement due to the movie's time period, location, and subject matter.
Just like us, she cried when she saw the film.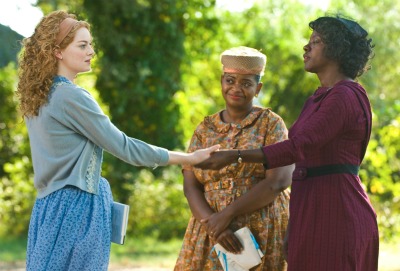 Her hope for audience goers is that they'll leave knowing what a remarkable triumph of spirit took place as these women from different cultural backgrounds bonded together to create change.
I already loved Minny, and now I love Octavia Spencer too. She's fabulous!
If you only see one movie this year, let this be it. It's that good.
Website: www.thehelpmovie.com
Facebook: facebook.com/thehelpmovie
Twitter: @helpmovie (#TheHelpMovie)