The morning of the War Horse premiere began in typical New York fashion with a ride on the subway, complete with a surprise Christmas carol from a trio of male riders.
We were heading down to Ground Zero and to Century 21 for some shopping.
After we finished shopping, we headed back to the hotel for some lunch, chatting, and relaxation before we got all glammed up and ready to hit the red carpet for the War Horse movie premiere.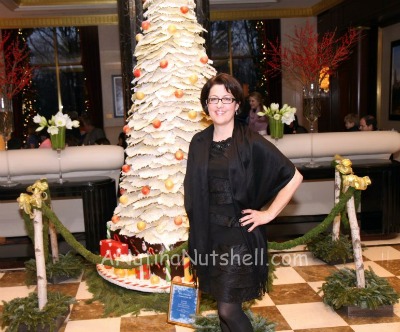 We piled into two separate vehicles to head to Lincoln Center for the event, but traffic was worse than the worst worsiness. Things did not look good at all.
There were 14 of us trapped in that van with an intensely stubborn driver who would not turn around and take a better route. Block by block by block, we saw our red carpet arrival slipping away.
So what do you get from a group of 14 extremely determined mom bloggers when this happens?
You get the craziest red carpet foot race that New York City has ever seen!
Oh yeah, it happened.
It was the War Horse Red Carpet World Premiere, ya'll. We.were.not.missing.it.
So we did what we had to do. We escaped, and we ran! We ran like the wind. We ran like gazelles. Except not at all.
We ran like crazy lunatics in high heels and fancy gowns, lurching and bumbling forward in an all-out 1.5 mile madcap sprint for the red carpet.
Some went this a-way, some went that a-way, some took pedi-cabs, some took taxi cabs, and from all directions we finally arrived at Lincoln Center. We made it!
And from looking at this group shot, you'd never know we'd just run in the craziest, wildest, red carpet foot race of the century.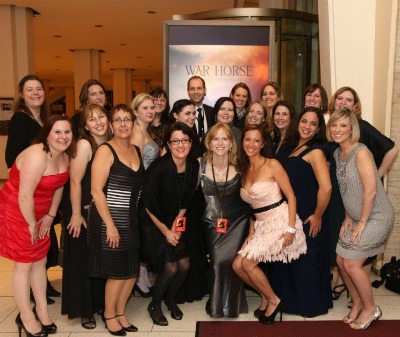 Oh, what a night.
And for the record, War Horse was worth it, so very worth it. Look for it in theaters on Christmas Day. (And I'll tell you more about the movie later.)
A huge thank you to Disney DreamWorks who covered the expenses and made this whole trip possible. Photo Credits: Disney and MomStart.com