This May, I traveled to Cancun, Mexico all by myself to celebrate my 30th birthday. You probably saw some highlights from the trip on our Instagram Stories if you follow us there. You might be asking: why would I go on such a trip all by myself? Well, it's because I'm gay and it was a lesbian-only trip! Yep, I went on the Olivia Cancun 2018 vacation and had the time of my life.
If you're unfamiliar with Olivia, it's a famous travel company that plans all-inclusive trips and cruises all around the world just for lesbians. In fact, it's so well-known that you might have seen it mentioned on the L Word.
I was able to go on the weeklong 2018 Olivia Cancun trip in exchange for press coverage and being a featured speaker on health and wellness—the theme of the trip, and totally my wheelhouse.
This year's Olivia Cancun trip was held at the beautiful Club Med Cancun. Just check out the blue skies and the festive color scheme!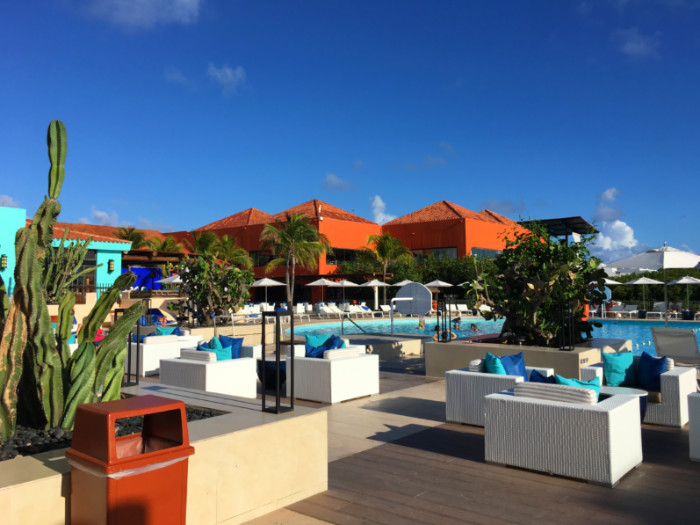 The entire Club Med resort was reserved for Olivia travelers for the entire duration of the trip, giving it a very comfortable vibe.
A strip of white sand beach with cabanas and chairs just for Club Med vacationers was just steps away from our rooms.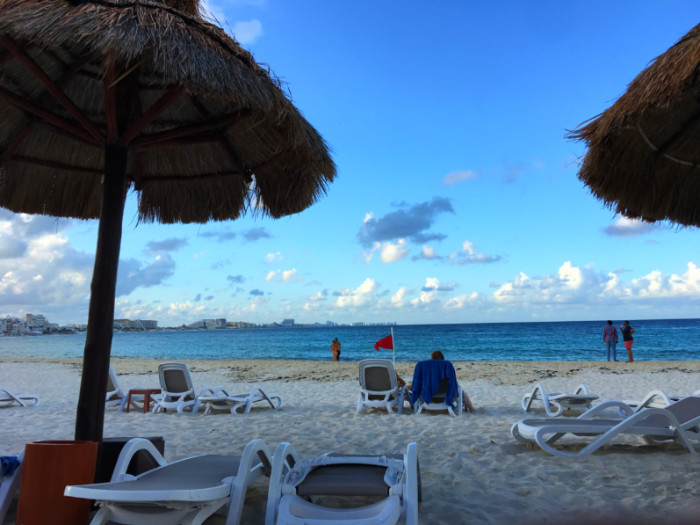 Speaking of the rooms, they were lovely. They were decorated in the same vibrant colors as the rest of the resort and included a tiled shower, seating area, and private balcony that overlooked the resort's lagoon.
But even though the accommodations, amenities, and never-ending food and drink were incredible, they weren't the best parts of my Olivia Cancun trip. These were:
Top 6 Reasons to Go On an Olivia Trip!
1) You'll be surrounded by women like you.
Having something in common makes it easy to bond with other travelers, even if they're much older or younger than you. You're free to be completely yourself, and no one is judging you.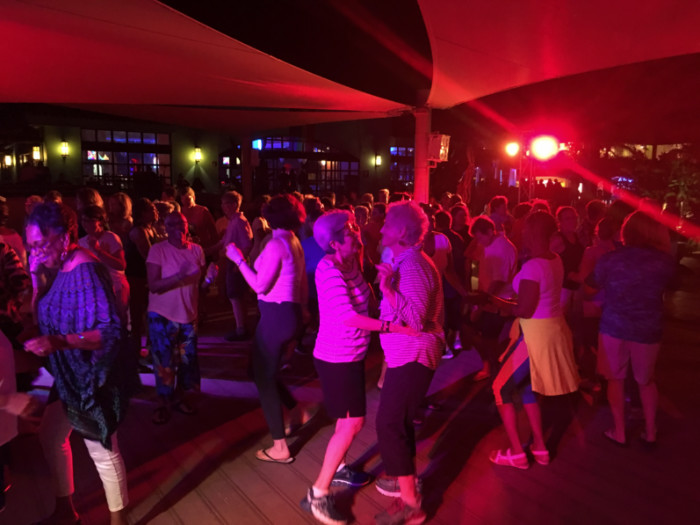 2) Even if you travel alone, you'll make friends.
Join the Olivia Solos program and enjoy special meals and activities for solo travelers. Also, don't forget to remind the Olivia staff at check-in if you're a first-time Olivia traveler. They'll give you a bracelet that indicates it's your first trip. I didn't sign up for Solos in time and I STILL made friends because of my bracelet!
3) There are plenty of different types of Olivia trips to choose from.
If you're adventuresome, try a backpacking trip or an Alaskan cruise. If you want to lounge, there are LOTS of all-inclusive beach resort trips every year.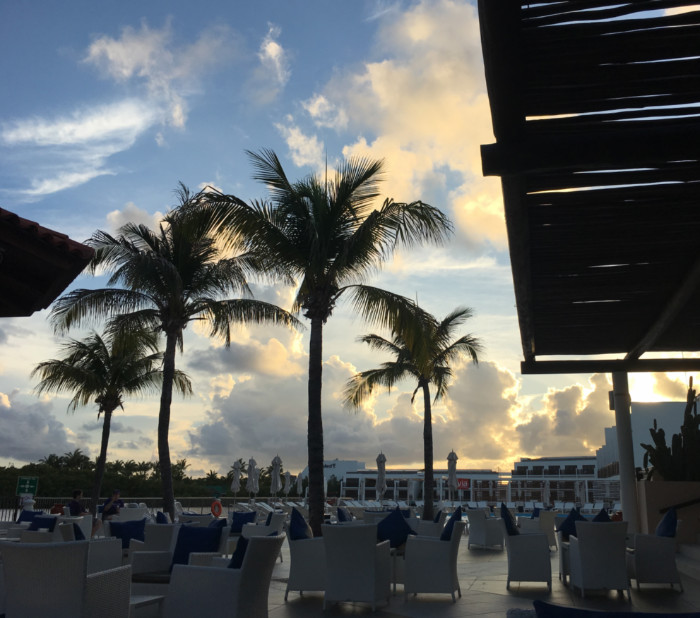 4) There's entertainment around the clock
You're welcome to enjoy drink after drink poolside for the duration of your Olivia trip, but if you get a little sunburnt there are plenty of other activities to partake in. Some of my favorites included:
Daily pool games at noon
Live stand-up comedy almost every night!
Dance lessons, yoga classes, and ping pong tournaments
Health and wellness talks during the day (including mine!)
The Newlywed/Oldlywed Game…you're gonna wanna see this one.
5) Olivia offers payment plans
The full price of an Olivia trip (or any all-inclusive trip, for that matter) can be a lot to swallow, but if you book ahead and make a down payment of as little as $250, you can pay a little each month until the trip is paid off.
6) You're going to have fun, trust me.
I didn't know what to expect going into my trip, but I loved my experience so much that I'm already talking about taking another Olivia trip in the next year or two. And this is coming from an expert hibernator/introvert who took the trip alone.
My Olivia Cancun experience was the perfect balance between relaxation and excitement, and I'm so thankful I had the opportunity to go. Thank you, Olivia, for giving me the opportunity to go on an Olivia trip! Hope to see you again real soon.
For more information about Olivia and to learn about upcoming trips, visit the Olivia website. And if you have any questions about my experience, drop a comment below!