I know, I know.
The London games haven't officially begun, but I can't help it. I'm getting so excited. I LOVE the Olympics, especially the Summer Games!
I was out of town when the gymnastic trials took place a couple weeks ago, but I had them recorded them on my DVR. So since I had friends coming over to watch them with me,  I couldn't resist throwing an Olympics-themed party.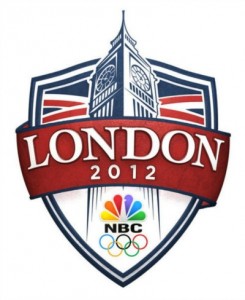 I'm a simple girl (read: lazy) so I didn't go completely nutso, but I still had fun with it.
I knew I wanted to serve dishes from several countries around the world, and I decided on Italy, Mexico, China, Great Britain, and of course, the United States.
I printed out some world flags and attached them to wooden skewers to display by the matching country's dish on my buffet table. (I printed out a few other countries just for fun too.)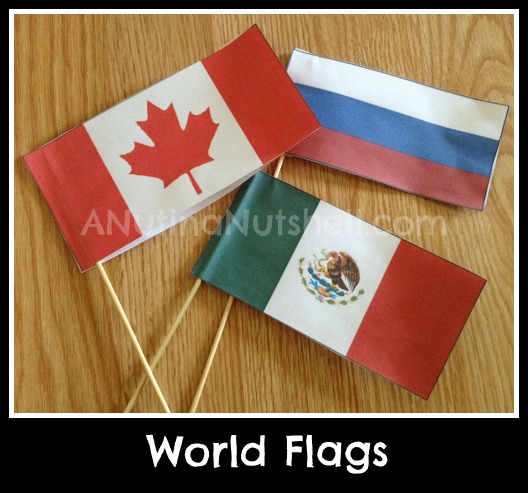 I also took some wide patriotic ribbon, wrapped it around a couple of red licorice twists, and then displayed them in a clear glass for guests to grab and enjoy.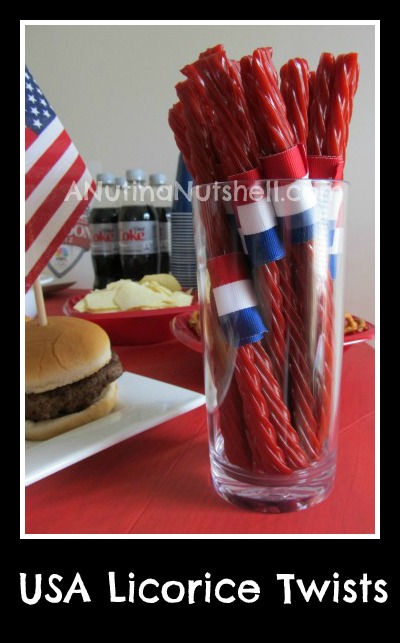 And my favorite thing was making Olympic ring shaped cut-out cookies. I used colored gels to tint a light icing with the 5 Olympic ring colors, and then I painted the tops of the cookies in those colors.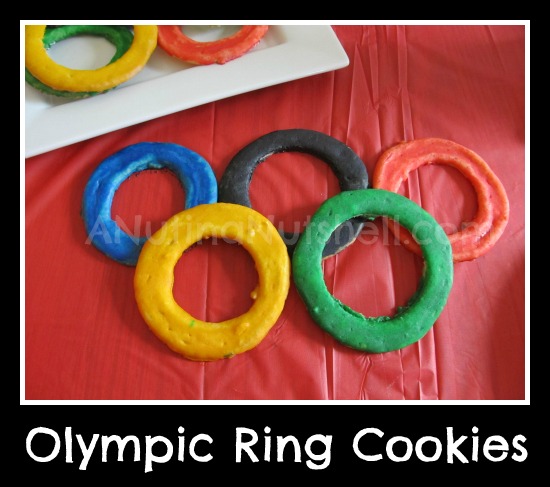 We had such a good time watching the Olympic trials that I'm very, very tempted to do this again when the official Olympics actually start. In fact, this would make an excellent tradition!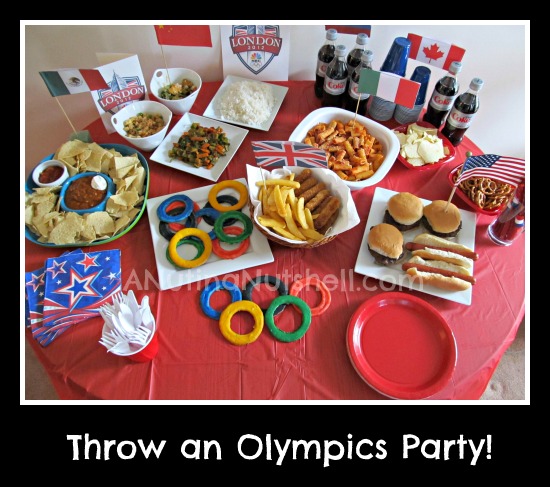 Watch the London 2012 Summer Olympics July 27th – August 12th on NBC. Check your local TV listings here.
NBC provided compensation to help me throw a party, but all opinions are my own.
What are you most excited to watch when the Olympics start next week?