"Mom, I activated an online dating profile."
My first response was to think "WTF" which is loosely translated as WTF. My second response was to repeat my first response which means…WTF.
While I understood the reason why she was back in the game, I would have preferred if she looked offline and weeded through the faces that can't lie about their faces! Or their age, employment, felony charges or need to wear a kilt.
Actually the kilt-clad lad was at least up front about it in his profile, so score one for the dobber; he's not a liar. But he does wear a kilt. Next.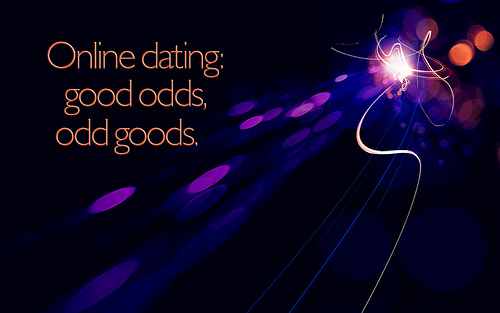 photo credit: Brett Jordan via photopin cc
I couldn't believe she was about to go wading through the toxic cesspool of online dating. Who does that? Besides everyone?
I know it's the natural evolution of living in a very socially public and device driven society, but it seems like it just makes it easier for the creepers to scuttle out of their basement dungeons and attempt to mingle with children like mine!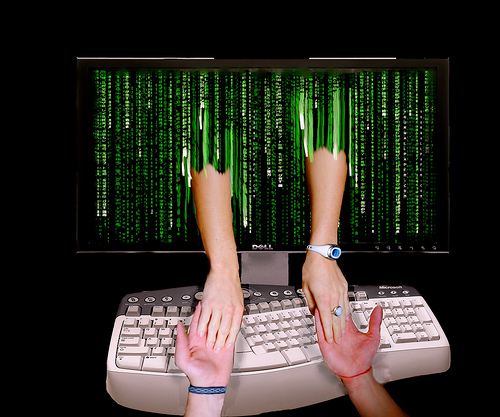 photo credit: Don Hankins via photopin cc
I'm not even sure young people view online dating as enough of a danger, because social connections have been a huge part of their lives since the jump. We had much more in the way of safety nets back in the stone age.
My daughter overflows with common sense, but I still worry and hope that she's doing everything she can to protect herself as she meets these "strangers". For instance:
✔ Drive separately to a public location during daylight hours.
✔ Make sure the dating sites she is using are https: security-encrypted.
✔ Use a throwaway phone number until she's sure the person is "safe".
✔ Always alert a friend (or a mama) to where she will be and when.
✔ Keep her IP and location anonymous by going through a virtual private server like Hotspot Shield. It's one of the easiest ways to hide information that shouldn't be given out too soon.
??  Become a nun. Dating is overrated.
Do you know anyone who's been online dating? Are they following the safety tips?
This post is part of my Hotspot Shield ambassadorship.