I was invited to shop for TruMoo Orange Scream milk and Target Halloween costumes and then share my honest opinions and experiences with you. It was so much fun!
Run to the dairy section in Target or the grocery store, because just in time for this year's Halloween tricks and treats, TruMoo Milk has introduced Limited Edition TruMoo Orange Scream milk.
Your kids are going to love this! Heck, you'll love it! Whether you sip it straight from a glass or use it to make some fun Halloween treats, you won't want to miss your chance to get some of this limited edition creamy orange milk while you can. It tastes like a creamsicle!
And you can use it to make an Orange Screamsicle Milk Shake like I did! In a blender, mix 2 parts ice cream to 1 part Orange Scream milk. Yum!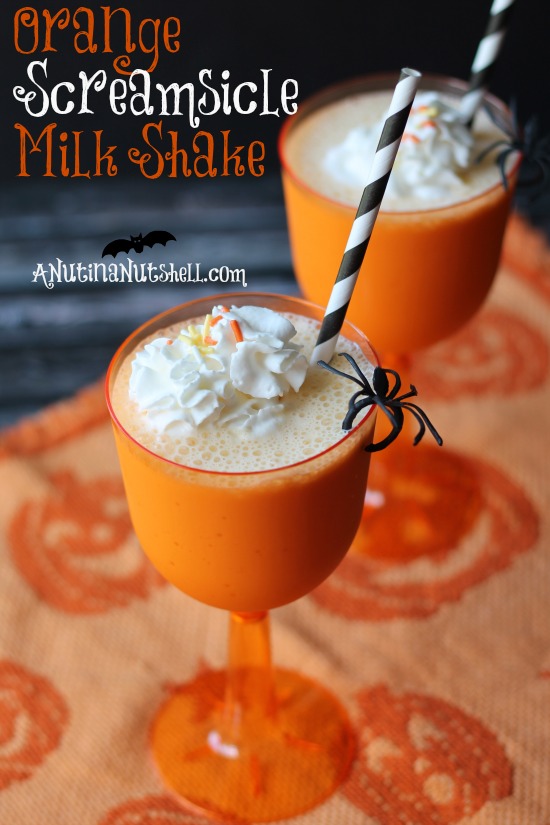 You could also make a Monster Mash Float or Paranormal Pudding. Either way, Halloween is going to be a scream, an Orange Scream!
Like regular TruMoo, the nation's leading ready-to-serve chocolate milk brand, TruMoo Orange Scream is made with wholesome low-fat white milk and is brought to you by your trusted local TruMoo dairy. And with no artificial growth hormones or high fructose corn syrup, you'll be happy when it casts a spell on you and your family.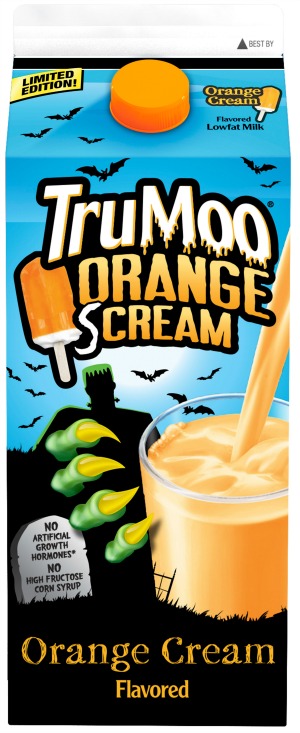 When I was picking up my TruMoo at Target, I also did a little costume shopping. I haven't dressed up in a few years, so I figured it was time.
I was so tempted to buy this pizza costume.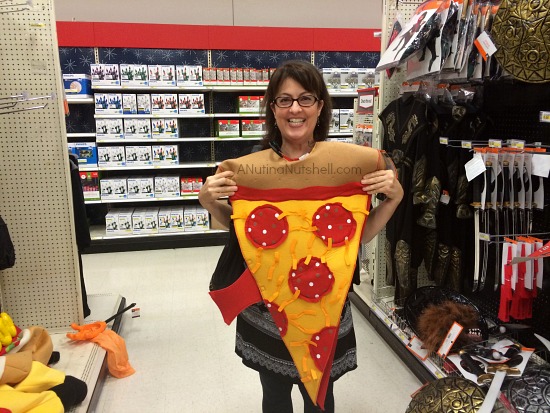 This one tho.
It's me.
Don't you think?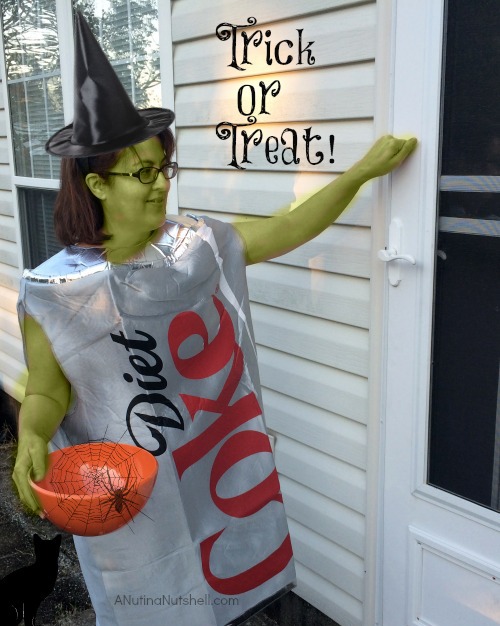 Have you tried the new TruMoo Orange Scream milk yet?