These are the OREO prowlers. They're also known as my little brothers, but mostly they're the OREO prowlers.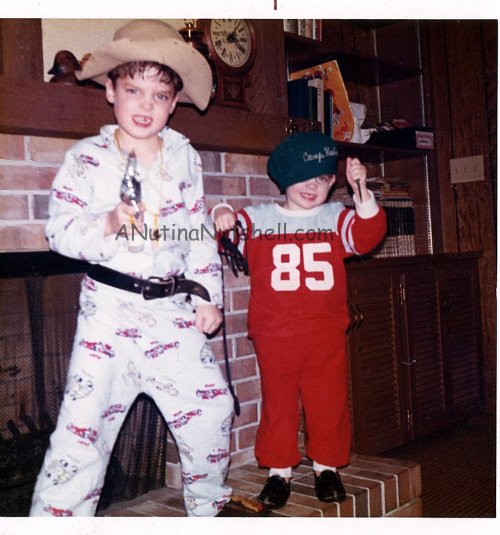 It began because my mom would buy multiple packages of OREO cookies at a time, and the prowlers could easily loot one without her noticing.
See, they had a dresser/desk wall unit which covered two walls and the corner between. It looked much like the one in the photo below.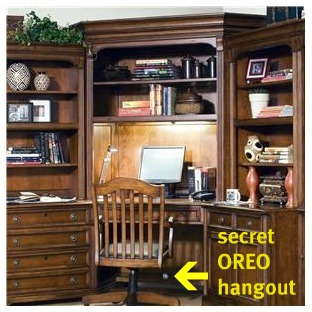 And they would crawl under the desk and squeeeeeeeeze themselves into the space between the furniture and the wall, and then munch OREO cookies by the handful.
They'd leave uneaten cookies back there, and whenever they wanted one, they'd head back into the hangout for more.
I know this because one day my little sister and I were walking down the hall and we heard a lot of giggling, so we went into their room. We didn't see them so we looked in the closet and under the beds.
Nothing.
Then, we heard giggles over by the desk. So we got down on our hands and knees and peeked back there. Sure enough, there they sat with chocolate stained lips and OREO smiles.
Should we apprehend the OREO prowlers?
My sister and I looked at each other. Then we looked at our brothers.
And together we extended our hands for a cookie.
This is my earliest OREO memory, and one that my entire family laughs about over and over. I thought I'd share it as part of the OREO 100th birthday celebration.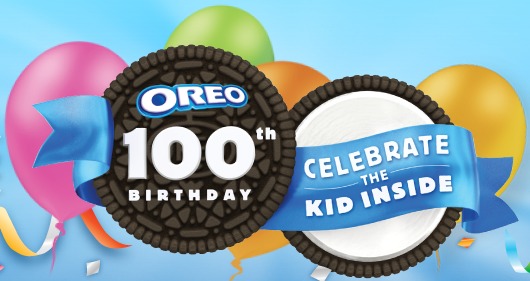 OREO is celebrating its 100th Birthday by encouraging all of us to take a moment to slow down, and celebrate the kid inside. Celebrate with us for a chance to win $200! Simply follow these two steps to enter:
1. Add your photo or video to the OREO Moments Gallery
2. Come back & reply below describing your photo or video, and tell us about your earliest OREO memory
This is a sponsored conversation written by me on behalf of Oreo. The opinions and text are all mine. Official Sweepstakes Rules.