I made OREO turkey cookies!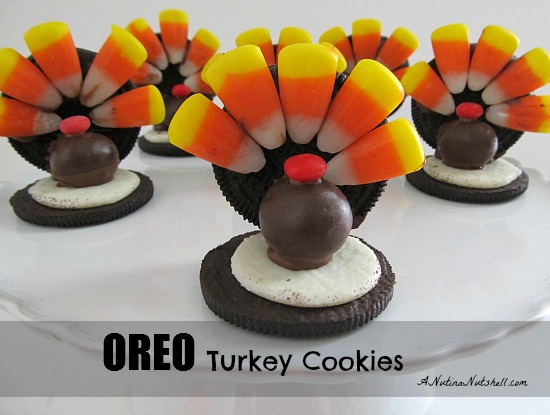 OREO Turkey Cookies

Ingredients

6 OREO Cookies
1 oz. semi-sweet baking chocolate, melted
30 pieces candy corn
6 chocolate malted milk balls
6 cinnamon red hot candies

Directions

Separate each cookie in half. Set halves with filling aside. With small amount of melted chocolate attach 5 candy corn pieces (with points down) to each plain cookie half for tail. Refrigerate for 5 minutes or until firm.

Attach malted milk ball to center of filling-topped cookie half with melted chocolate. With a dab more chocolate, attach the red hot on top of the milk ball. You've made the turkey's head.

Attach turkey tails to bodies with remaining melted chocolate. Refrigerate until firm.