One day, this pair of blue jays decided to rest a while on our deck. The first two are the same bird. It was stretching a little bit and showing off its feathers.
It looks so downy here and plump!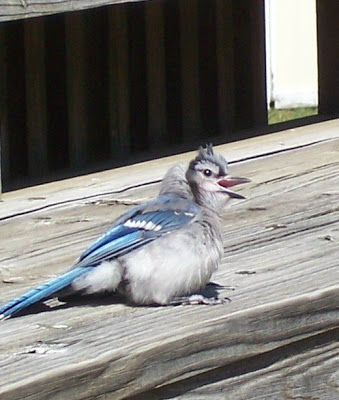 The second of the pair was more active, hopping and looking all around while the other one just sat there.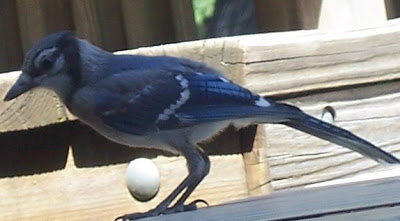 The pictures are a little blurry but I was crouched down on the floor peeking between the blind slats to take them. I'm just happy not to have scared them off.
Visit 5 Minutes for Mom, Ordinary and Awesome and Seven Clown Circus for more!