Living in coastal North Carolina brings with it refreshing summer breezes, so outdoor entertaining can be quite pleasant. I have a humongous yard, so there's plenty of space to set up everything I could possibly need to make the perfect outdoor oasis. All that's missing is to find a way to make my table look a little more summery and special. (And a pool.)
Kohl's graciously let me shop their outdoor entertaining area the other day to find some finishing touches, and I picked out some wonderful things to help me as I work to create my outdoor oasis.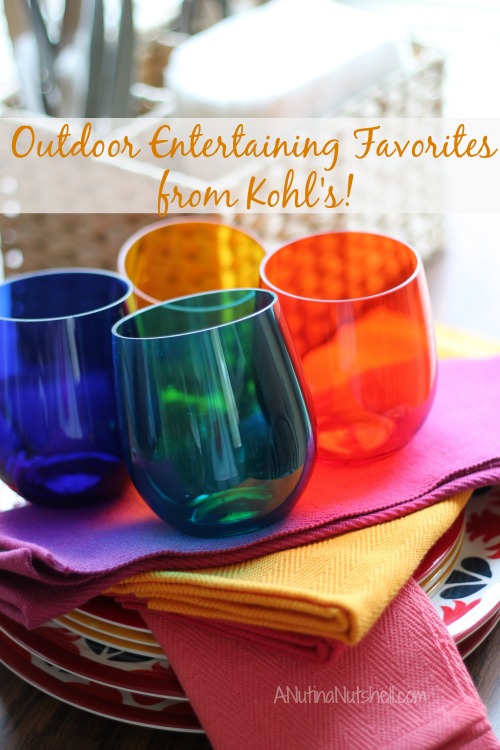 This is my patio set (which I still love) and it sits in the middle of my football field of a yard. But that's pretty much all I had until I went into Kohl's to spice things up a bit.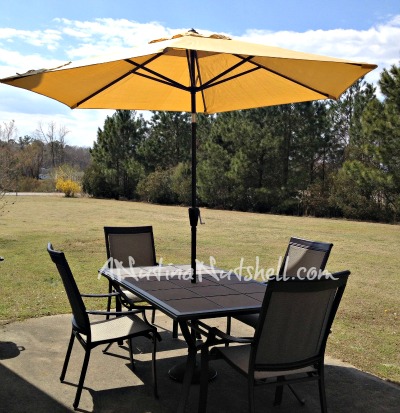 I fell in love with these outdoor decorative lights immediately. I mean, they're dragonflies for heaven's sake, what's not to love? They only had one string or else I would have bought more.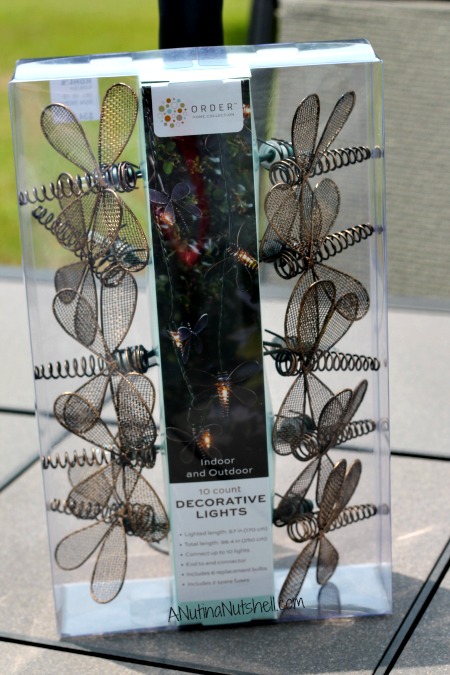 Do you love? I love.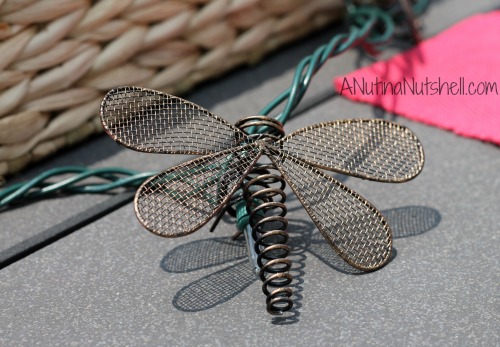 I have solar lights along my front sidewalk and I love the glow they give off, so when I saw this solar lantern, I knew it would create a lovely ambiance in the evening hours. Totally snagged it!
I also couldn't resist this wicker flatware caddy. I have a metal one but it's no fun for summer. This is lighter and far cuter!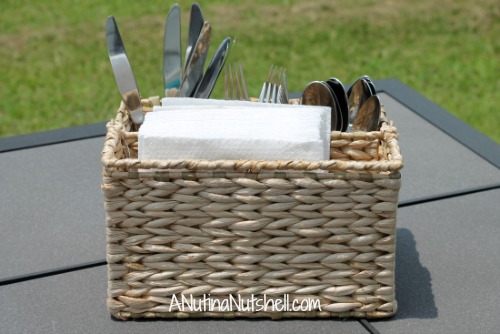 I picked up some fun melamine plates that I can mix and match to use together or use alone. Don't you love options?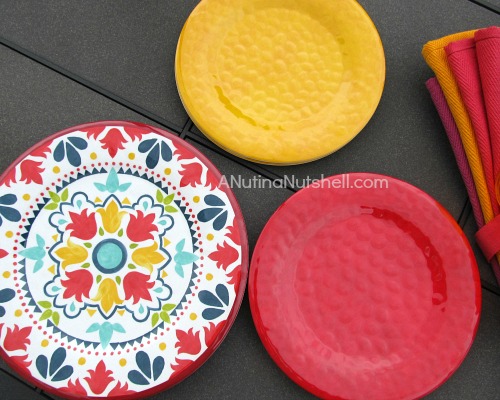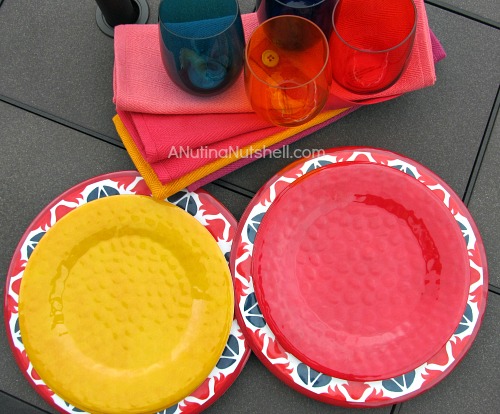 The tumblers came as a set of four — more mixing and matching fun!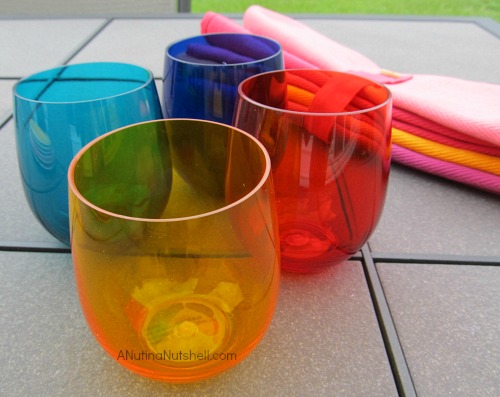 And there was a set of four lively and vibrant placemats which I had to have too. Somebody stop me!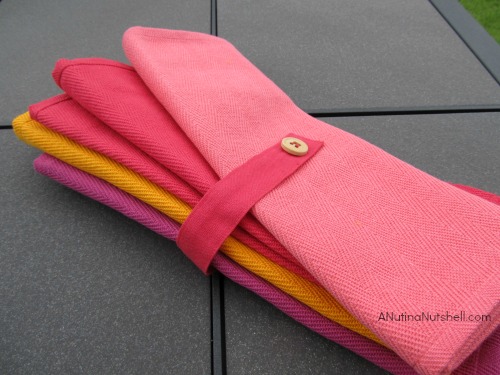 I'm super happy about what I've picked up so far. Next I'm going to get some serving pieces and some pretty outdoor pillows!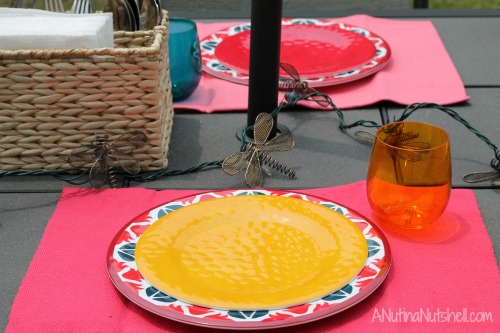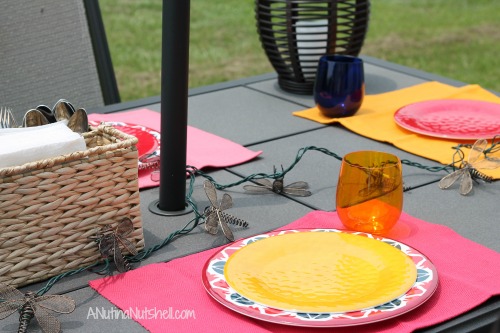 The summer outdoor entertaining section of Kohl's is at end-of-season pricing, so I hope you have a chance to get into a store soon or you could shop online. (Hint: There are oodles of online only options: pillows, furniture, and accessories.)
What kinds of things do you still need to make your outdoor oasis complete?