I grew up baking and cooking alongside my mom, but the first time I did it on my own was in cooking class in middle school, and our first assignment was baked apples. I've never forgotten how unexpectedly delicious they tasted.
So I decided to make some again!
But this time I wanted to add something extra special to the recipe — spiced peach pie filling from Grandma Hoerner's. It was sent to me the other day, and when I tasted a forkful…  oh my goodness gracious, it was good!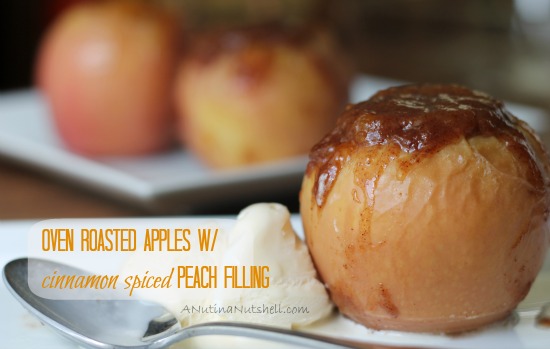 Oven Roasted Apples with Cinnamon Spiced Peach Filling
Ingredients
4 large baking apples
1/2 cup brown sugar
2 teaspoon cinnamon
1 cup Grandma Hoerner's Spiced Peach pie filling
2 Tbsp melted butter
1 Tbsp flour
1 cup hot water
Directions
1. Combine flour, brown sugar, cinnamon, and melted butter in a bowl. Add Grandma Hoerner's Spiced Peach pie filling.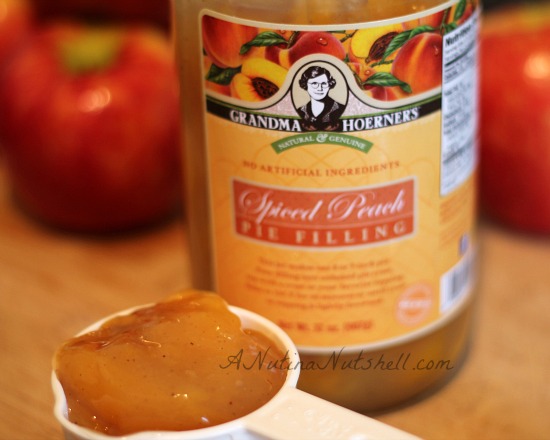 2. Remove core from apples and hollow them out, leaving about 1/2 an inch of wall thickness. (Leave bottom intact; do not core all the way through.)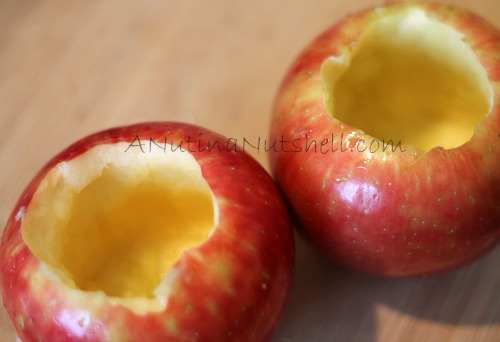 3. Spoon pie filling mixture in apples, place them in pan and add hot water to the bottom of the pan.
4. Bake for approximately 40 minutes or until apples are tender, but don't overbake.
Add a scoop of vanilla ice cream on the side, grab a spoon and dig in!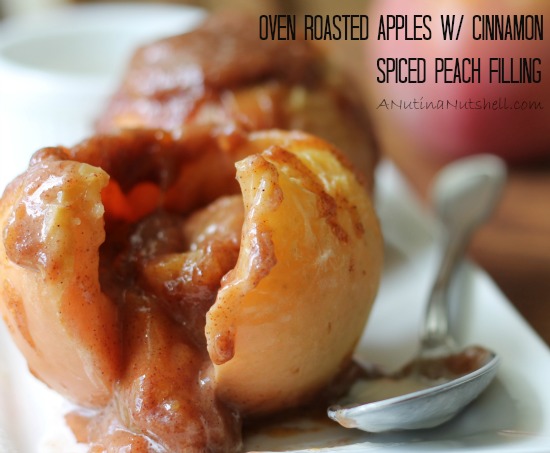 Although the spiced peach pie filling is the perfect complement to the apple flavor, it would be fun to try some of Grandma Hoerner's other flavors too! All of their products can be purchased at their website or at select stores. (TJ Maxx, Marshall's, Costco, full list on site.)
You can even visit them at their cute little shop in Kansas (off I-70, exit 324) if you happen to be nearby!
I received product samples for review. The recipe and opinions expressed are my own.