A review copy of the movie was provided and an affiliate link is included. All opinions are my own.
I read all the Oz books as a child, but my book, tv and movie memory lasts about 7.3 seconds, so I had totally forgotten how the wizard came to be the wizard and all that magic. Watching the fantastical adventure, OZ THE GREAT AND POWERFUL (available on home video as of June 11) brought it all back to me again.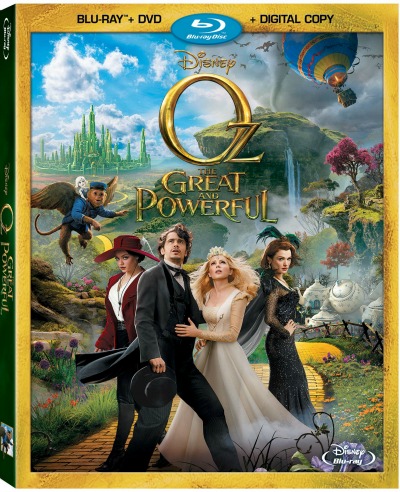 It's not the Wizard of Oz remade, as the focus is on the wizard and the witches, but it was fun to see so many of the parallels and references, both subtle and obvious.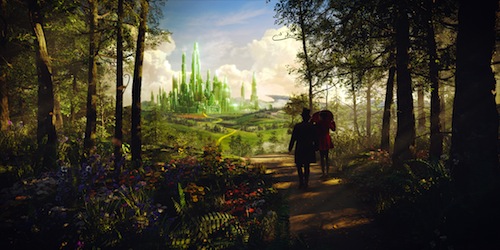 The movie opens in black and white Academy screen ratio, which is no doubt a nod to the original 1939 classic. Once in the magical land of Oz, the movie pops into vibrant colors and a widescreen 3-D format.
My favorite character, a key component in some of the funniest scenes, was Finley the monkey, voiced by Zach Braff. Hilarious!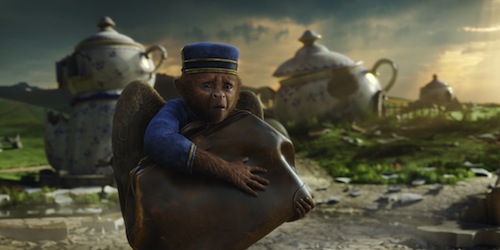 While OZ THE GREAT AND POWERFUL is well worth a watch in my opinion, the reason to pick up the Blu-ray/DVD combo pack is for the extra features and bonus materials.
Included are the following features (the first of which is NOT to be missed):
"The Magic of 'Oz The Great and Powerful' Second Screen Feature" that provides viewers with an immersive opportunity to journey into the fantastical lands of Oz
James Franco's personal story of his journey to the land of Oz that is produced and directed by the Oscar® nominated star himself
Golden Globe® nominee Mila Kunis' makeup metamorphosis which is hosted by Academy Award®-winning makeup artist Howard Berger
A back-stage journey through each of the visual effects process that brought China Girl to life including an interview with Joey King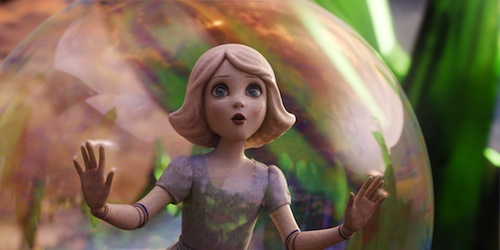 The Second Screen experience allows fans access to an interactive map full of secrets and surprises about the spectacular world of Oz, including details on the sounds, characters, music and set design visuals. Of course, there are bloopers too! (Download the free Second Screen app via iTunes for iPads.)
Bonus with purchase: through 7/21 you can redeem a free ticket via your Disney Movie Rewards account for the upcoming Lone Ranger movie!
Look for your copy of OZ THE GREAT AND POWERFUL (Blu-ray / DVD + Digital Copy) in stores or online now!