It's not very often that someone says they're going to send you pink, green and orange dish soap to inspire a Spring time meal, but that's what happened, and these three bottles of Palmolive Soft Touch dish liquid plunked themselves on my counter and waited for lunchtime.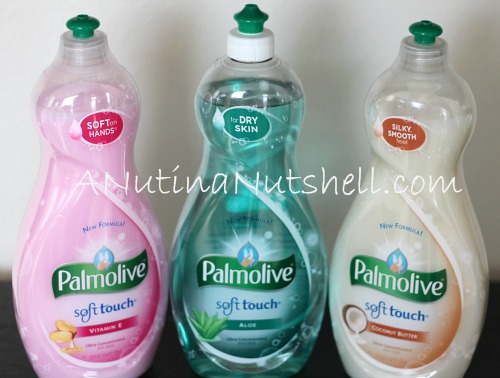 And I wanted a sammich! Soooooo… inspired by the colors (and the cravings in my belly), I made a pink, green and orange sandwich. I used ham for the pink, chopped lettuce for the green, and tomatoes for the orange.
Psssst, I personally thought the orange looked more like white.  (But, I do what I'm told..and I was told it was orange.) So orange tomatoes it would be!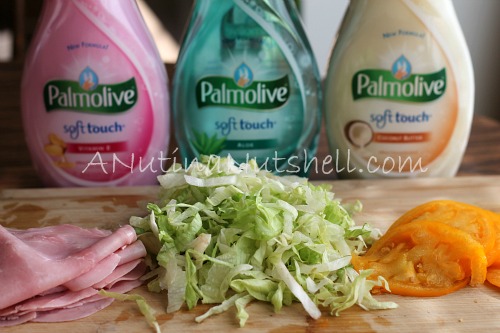 Lunchtime! nom nom nom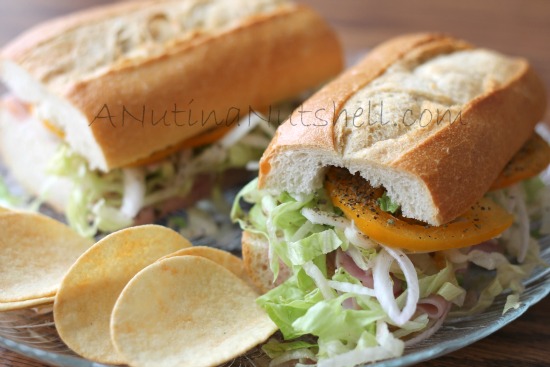 All gone! But somebody left a mess on her plate.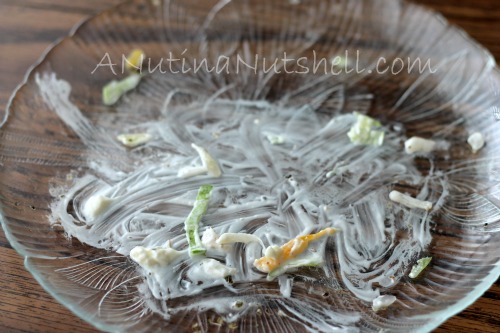 So she grabbed some Palmolive Soft Touch and got busy! Soft on her hands but tough on that greasy residue. She likey!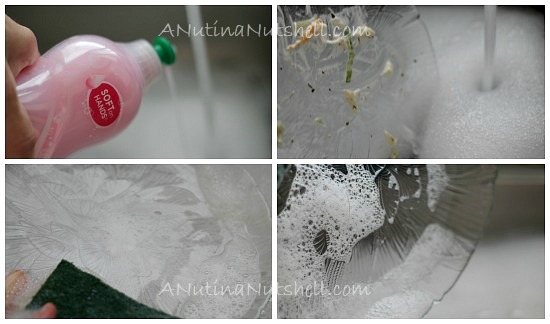 Palmolive Soft Touch Dish Liquid

The new "Tough on Grease, Soft on Hands" formula is made with more caring ingredients for your hands and even though I have a dishwasher, I still find myself washing at least a couple items by hand every ding dong day.

The three varieties are: Vitamin E, Aloe and Coconut Butter and the silky smooth feel has every bit of Palmolive's powerful grease-cutting action for sparkling clean dishes.

For more information on the new Palmolive Soft Touch dishwashing liquid, visit the website and look for it in stores near you.
If you were to create a meal (or three separate meals) inspired by the colors of pink, green and orange, what would you make?
Products and a gift card to cover ingredient expenses were provided. All opinions are my own.