Save the pandas! The delightful new Panda PandaMonium game from Big Fish Games takes the traditional matching game of MahJong and reinvents it with a modern twist and a couple of very cute pandas.
In this one-of-a-kind matching game, players strategically match pairs of tiles in order to clear and crash through obstacles, trigger bonuses and ultimately save two adorable pandas from hungry dragons and their minions.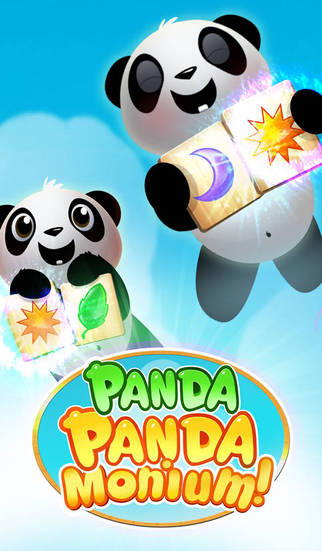 This post brought to you by Big Fish Games.
As each pair of tiles is matched, it's removed from the 2D gameboard, helping to clear a path to the pandas. In order to get to the center tiles, the adjacent tiles need to be removed first.
The first few levels are very simple to complete, and I wasn't sure the game was going to hold my interest, but then obstacles started appearing with tricky challenges, and I started having to think strategically.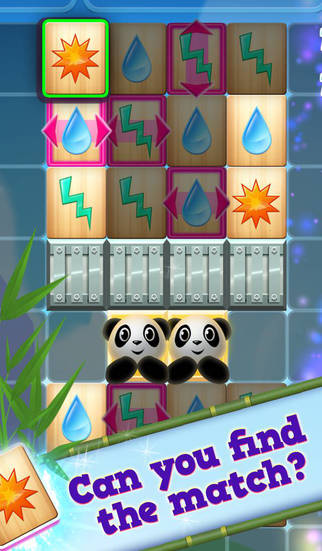 I'm currently on level 22 and trying to smash ice and stone blocks! The stones can be removed by matching a pair of tiles next to them (some harder rocks take a couple of matches), but for the ice, I have to send tiles cascading down from the top to crush them.
Every level challenges you with three goals, and for each one you finish, you'll receive a star. You can pass the level simply by freeing the pandas, but I like to keep replaying until I receive all three stars!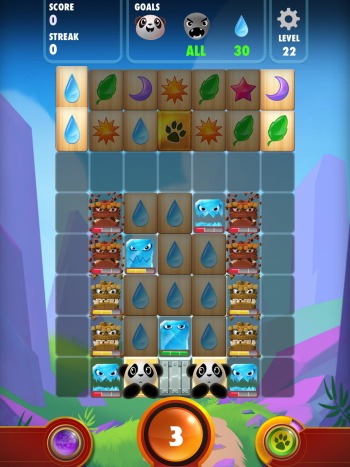 New levels and challenges are added monthly so the game will constantly stay fresh. Panda PandaMonium is completely free to play, but there are in-app purchase options available for boosters, extra lives and so on. As of now, I've been getting along just fine without purchasing a thing!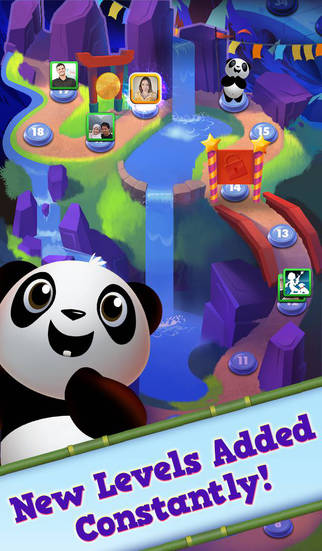 I never thought anything could tear me away from Cascade, but Panda PandaMonium is giving it a run for the money. They're both super fun games!
Download Panda PandaMonium for FREE in the Apple iTunes store. (iPhone and iPad)
Have you played Panda PandaMonium yet? What's your favorite Big Fish game?