Partnered post for the new PAPER TOWNS movie with 20th Century Fox. As always, all opinions are my own.
A couple of weeks ago, something popped up on my Facebook feed that I wasn't prepared for. It was a selection of photos from an engagement shoot. My first boyfriend's engagement shoot with his wife-to-be. Now, don't get me wrong, the photos are wonderful and they both look truly happy. But for some reason, I wasn't ready to see them, even after all this time – we broke up eight years ago! They say that you'll always have a place in your heart for your first love, and now that this has happened, I guess it's true.
Being a very single lady, I've been taking myself out on movie dates a lot lately. I first saw the trailer for the Paper Towns  movie when I went to see The Age of Adaline, and I remember being touched by it and making a mental note to read the book. The actor that plays the main character, Q, seems so sincere. The way he feels about Margo is palpable, even in the brief couple of minutes that the preview shows.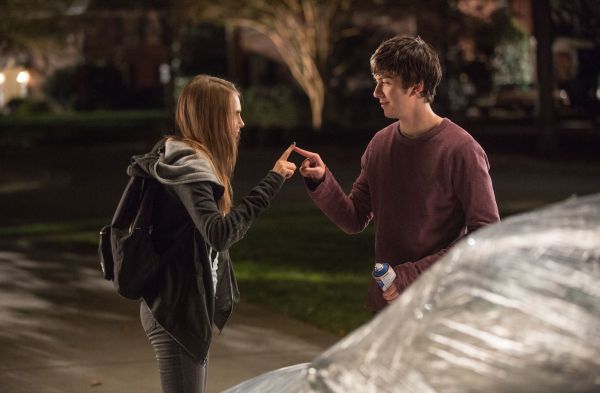 Seeing Q (a teenager) in the preview made me think about how Q would tell the story as an adult – maybe to his kids. He would surely remember Margo with fondness. So, I'm taking inspiration from Paper Towns. I will remember my first boyfriend with fondness, and realize that I will find the perfect person for me, just like he found his.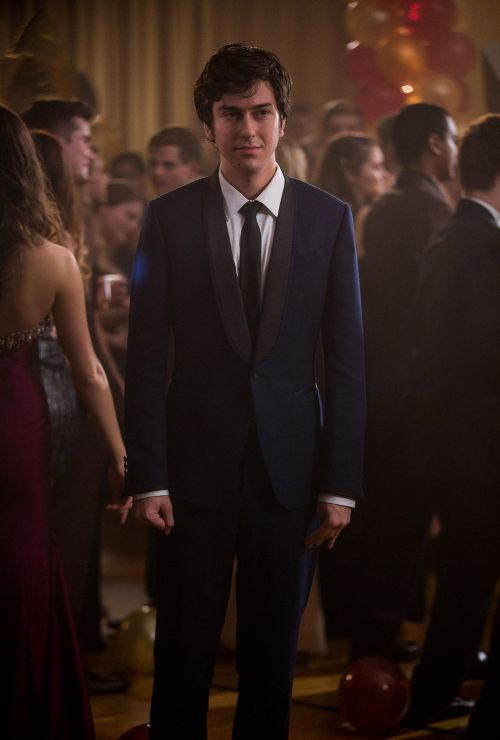 Check out the trailer below for Paper Towns from 20th Century Fox and  go see it this weekend – it's in theaters today! I think it's the perfect movie to see with "your person"; the person who you can count on no matter what. In my case, that's my mom, who helps me through all my silly relationship problems. I think we'll both be able to see a little of me in Q, for better or for worse.
Adapted from the bestselling novel by author John Green ("The Fault in Our Stars"), PAPER TOWNS is a coming-of-age story centering on Quentin and his enigmatic neighbor Margo, who loved mysteries so much she became one. After taking him on an all-night adventure through their hometown, Margo suddenly disappears–leaving behind cryptic clues for Quentin to decipher. The search leads Quentin and his quick-witted friends on an exhilarating adventure that is equal parts hilarious and moving. Ultimately, to track down Margo, Quentin must find a deeper understanding of true friendship–and true love.

Starring: Nat Wolff, Cara Delevingne, Austin Abrams, Halston Sage, Justice Smith
Directed by: Jake Schreier
Screenplay By: Scott Neustadter & Michael H. Weber, based upon the book by John Green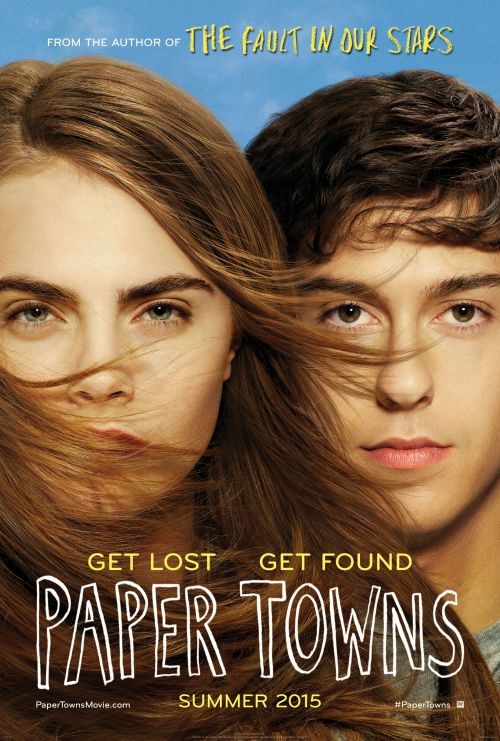 You can also visit the official Facebook for the Paper Towns movie and if you see it (with your mom!), post about it on Twitter and Instagram with #PaperTowns.