When I first visited the Personal Creations website, I thought…ay carumba…. personalized everything? Helloooo, Cheesy McCheesington.
And I'll be honest with you. A part of me still feels that way.
BUT…
I also have a sappy, sentimental, syrupy and smooshy-gooshy mama's heart. So dang-it-all, some of the sugary sweetness does appeal to me.
And who am I kidding? I own personalized ornaments.
Much like this one. (Cute, right?)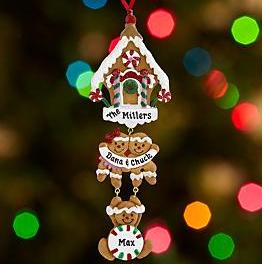 And even the Grinch-iest of hearts couldn't resist these whimsical and outrageously adorable personalized stockings? Love.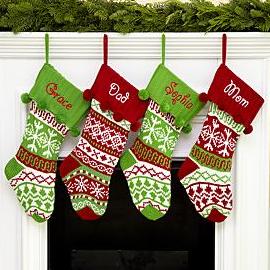 Hint to the hubbies, boyfriends, sons, brothers…oh heck all ya'll menfolk...this little spa ornament accompanied with a gift certificate….yeah, that would be a win.
Consider it.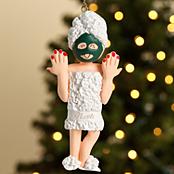 There are times when a personalized ornament makes a perfect gift.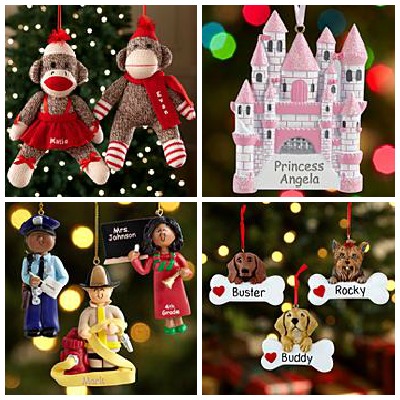 And beyond the ornaments, there are all kinds of gift ideas at Personal Creations. All kinds.
In fact, one of these stoneware casserole dishes is going to be mine. Soon, like reaaaaaaaallllly soon. Like as soon as I decide which color to get, and I freakin' can't decide.
Help me.

What's the last personalized gift that you gave to someone or received yourself? And.. pssst…what color casserole dish should I get? 
I am receiving a gift code to Personal Creations as a thank you for posting, and I ain't jokin' with ya'll about that stoneware casserole dish. I want it, I need it, and I am getting it. So when I ask you what color to choose, I'm FOR REAL. And so are all my crazy opines and whatnot in this post.