I finally decided that I'd driven past Pilot Mountain NC one too many times without stopping, so on my way home from Mayberry (Mount Airy) recently, I pulled over to explore.
There are two pinnacles on Pilot Mountain, a big daddy and a little daddy. You can walk to Little Pinnacle Overlook from the parking lot in a couple of minutes. From there, you have a spectacular view of the expansive Piedmont plateau, nearby mountains and Big Pinnacle itself.
Big Pinnacle is about 200 feet tall, and rises 1,400 feet above the valley floor. It's kinda weird looking, right?
If you're up for a moderate hike, definitely take one of the hiking trails for a closer look. I have some slight knee and hip issues, so uphill is not my favorite direction, but the looping trail was largely level, so it wasn't too much of a problem for me.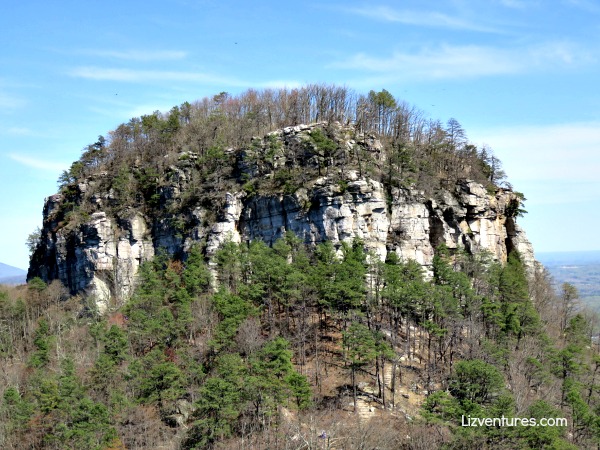 It's totally worth seeing the rock face up close.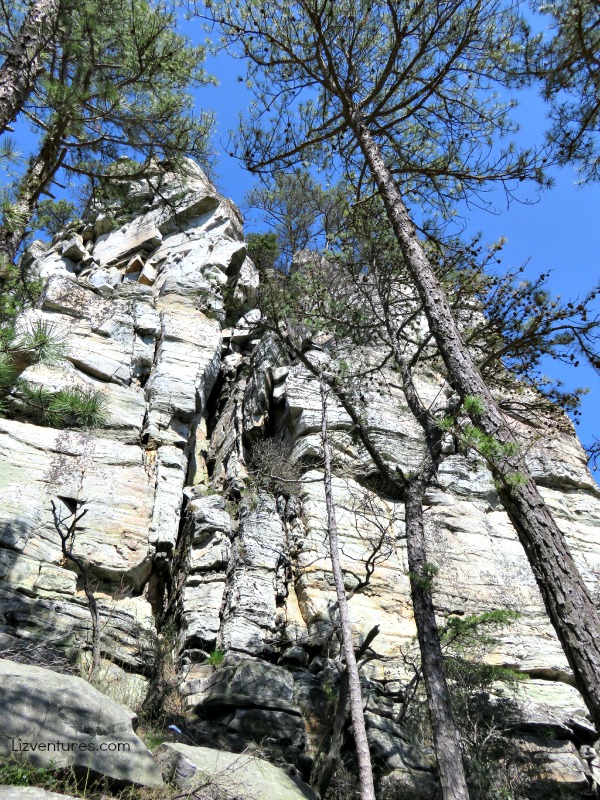 Plus, there are great spots for photo opps along the way.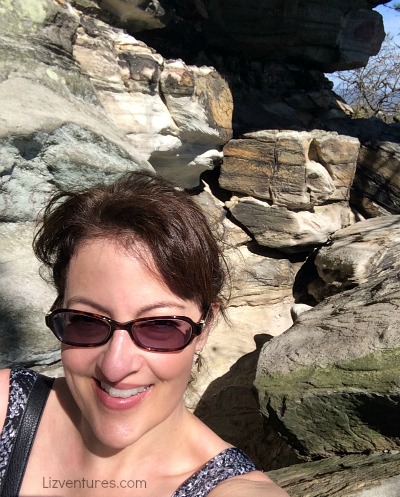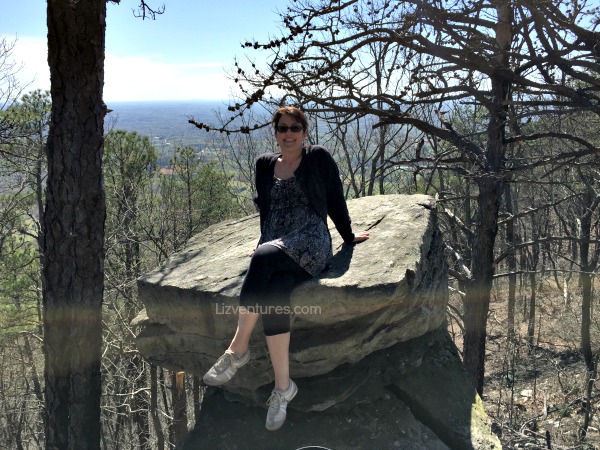 Visit the Pilot Mountain NC website or reach out to VisitMayberry.com for advice on visiting the entire area.
Park Hours
November – February 10am – 6pm
March, April, September, October – 8am-8pm
May – August – 8am – 9pm
Closed Christmas Day