I was a guest of Disney/Pixar for this event, and all opinions are my own.
Filled with nervous anticipation, my fellow Monsters University students and I arrived at the Pixar campus for the first day of classes.
What an impressive entrance, don't you think?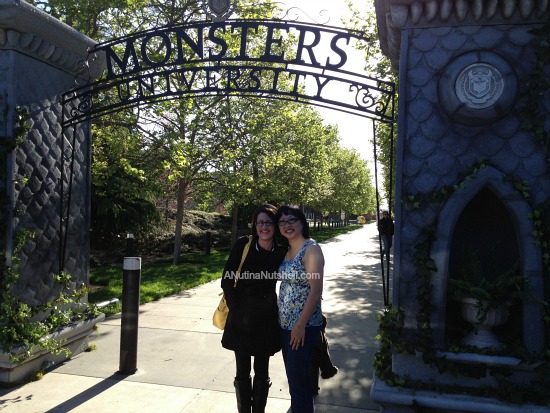 There was so much activity and excitement around as we made our way to registration. The marching band played, cheerleaders cheered, and student clubs passed out information in hopes of recruiting new members.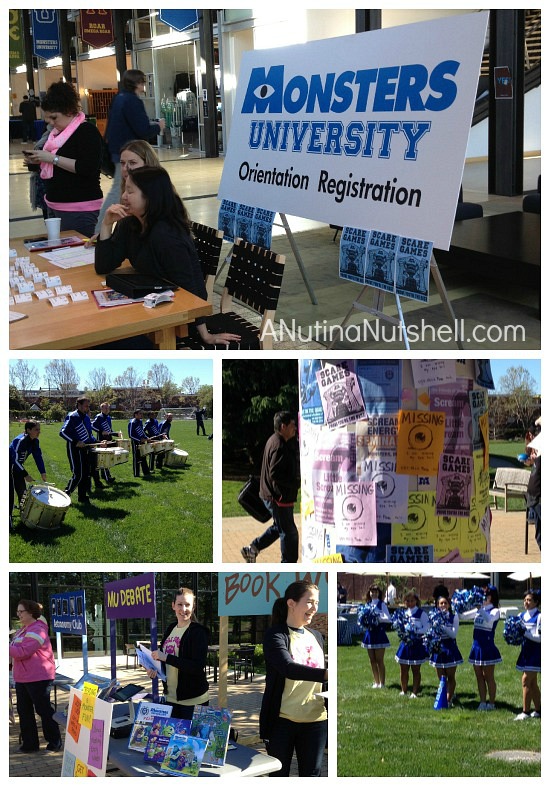 And then we were each issued our student I.D.'s.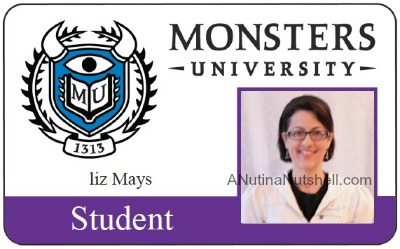 We were actually enrolled in Monsters University, y'all!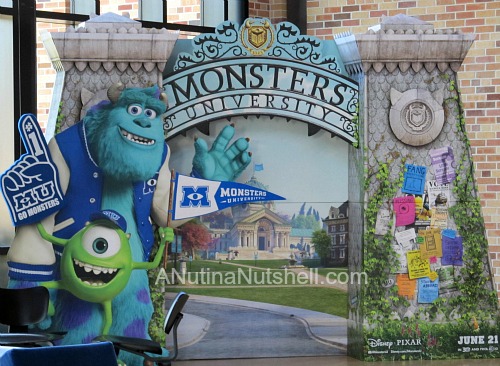 I even had my photo taken with Sulley and Mike!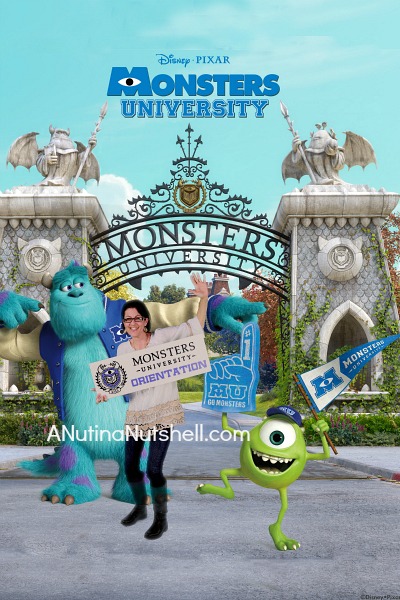 Each of us also had to go into a booth and scream to see how we measured on the Scare-O-Meter. I didn't do so well…..I actually had to scream twice!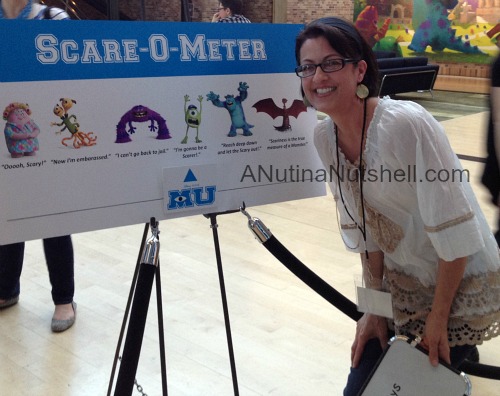 We had the most delightful tailgate lunch outside too, and I'm not sure the San Francisco weather could have been more beautiful than it was that day.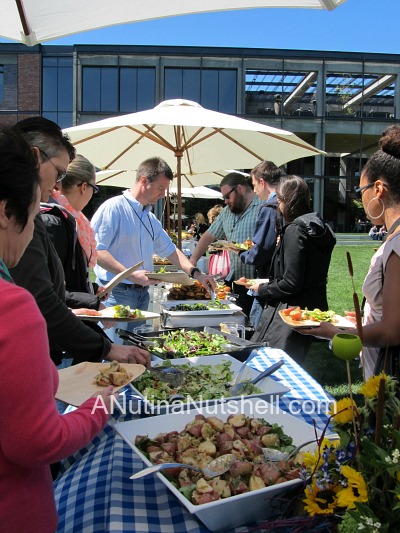 By the way, this very symbolic sculpture rests in the courtyard area.
Do you recognize it?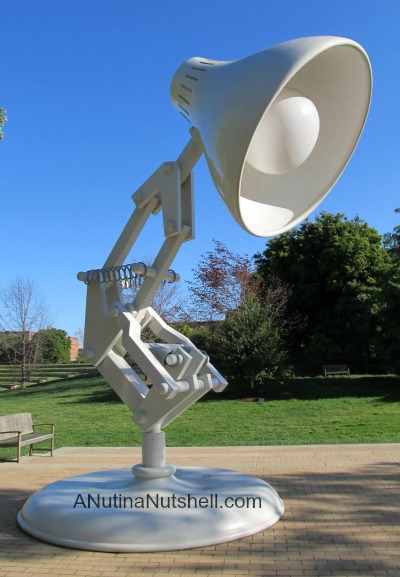 Attending (and ultimately graduating) Monsters University at Pixar was one of the coolest experiences I've ever had!
Be sure you see Monsters University in theaters June 16th. (Here's an early sneak peek exclusive at a movie trailer!)