I admire DIY project-minded people who can look at something seemingly ordinary, visualize an entirely new way to use it for home decor or crafting, and then somehow make that happen!
Here's the perfect example: Victoria Hudgins, of A Subtle Revelry, made a dining room table centerpiece from styrofoam and flowers.

Why didn't I think of that? So simple, so clever.
__________
Let me show you my latest DIY project.
__________
You've heard of the circle of trust, right? Well…..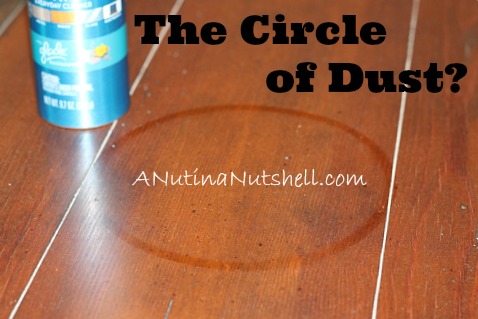 I'm so proud of myself. I visualized the dust being removed and the table being cleaned, and by golly Miss Molly, I made that happen with some Pledge Multi-Surface.
Ain't I somethin'?
Well, a girl's gotta start somewhere, and if dust removal is where she needs to start, then I say she ought to start there.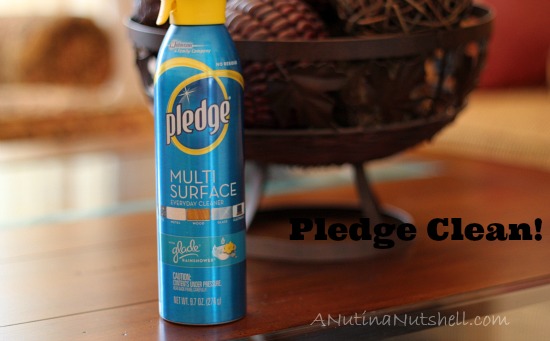 Pledge® Multi Surface Everyday Cleaner dusts AND cleans at the same time. Clean up multiple messes on multiple surfaces, all while removing up to 90% of the allergens found in dust and leaving the finish of your surfaces unharmed. See how you can dust better and clean more at Pledge.com.

What was your last DIY project?
Compensation was provided by Pledge via Glam Media. The opinions expressed herein are those of the author and are not indicative of the opinions or positions of Pledge.