I wrote about my experience with Poise Microliner as part of a sponsored post for Socialstars. #PoisewithSAM
The Poise microliner is an an itsy bitsy teeny weeny wonder! I proved it to myself, and I'll show that proof to you (NOT actual liquid from LBL – light bladder leakage). I'd fire myself from all the things if I did that.
Although, I am the person who wrote a story about LBL and the Maid, so you never know what to expect over here.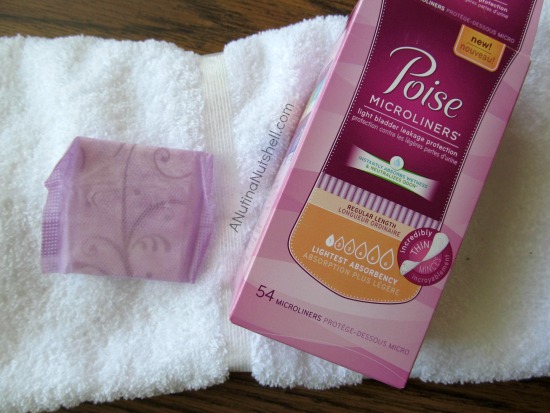 So what I did was take this paper thin (and I mean seriously paper thin) Poise microliner and put it to the absorbency test. I'm skeptical by nature, so after I got the idea, I started thinking that it might not have been a good idea for me to decide to do this for the blog. I mean, how much can this nearly nonexistent Poise microliner really hold?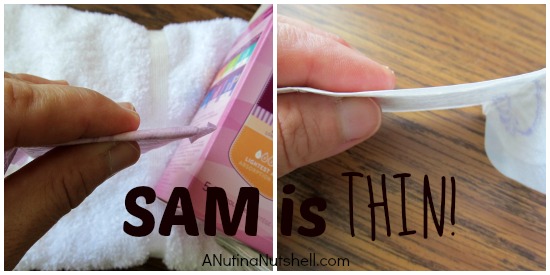 But I charged ahead anyhow. I stuck a Poise microliner to a cookie sheet, and then added 1/2 tablespoon of blue water at a time. The liner started slurping up the water like a sponge. It was kinda freaky how quickly and easily the moisture was all locked away. (It's the absorb-loc core in action, I do believe.)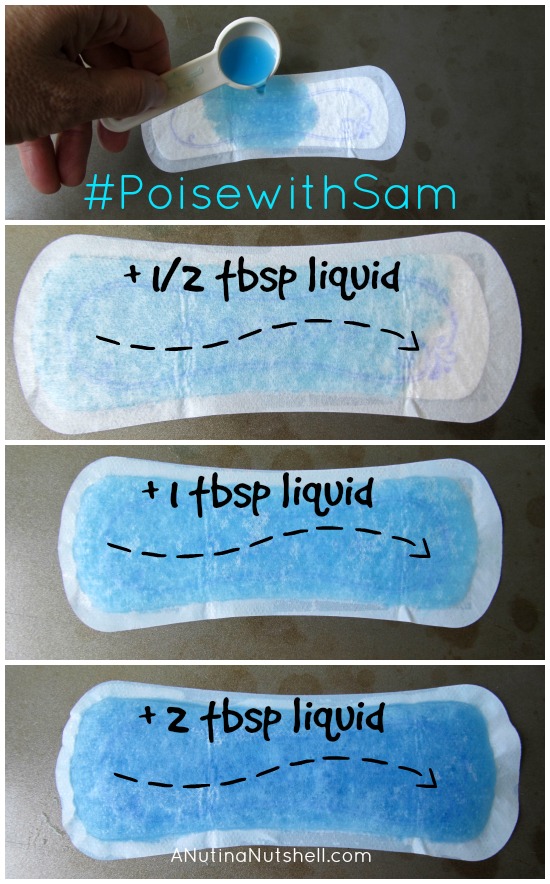 I doubt most people's LBL oopsies are anywhere near 2 tablespoons, cuz that would be a lot of tinkling. But, I was having fun and I wanted to keep going. <— Get it? Going? Never mind.
The bottom line of my wetness test is that the super absorbent material in Poise Microliners is no joke. I seriously can't believe an itty bitty wafer thin pad can be this absorbent, and when I picked it up, it didn't start dripping at all. That moisture is locked in!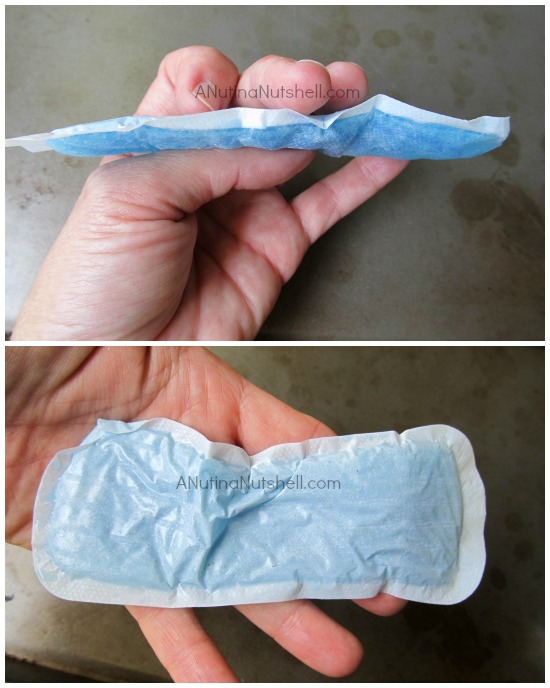 Having the confidence of using a Poise microliner is going to make all the difference in the world with LBL issues.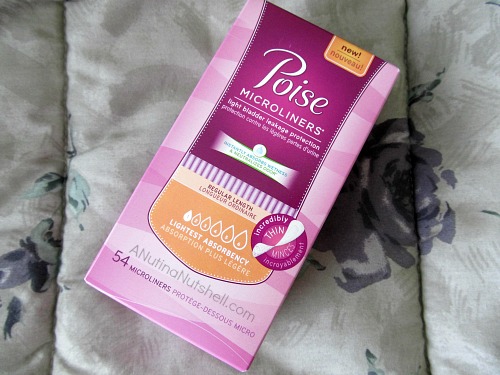 Be sure to get your free sample of Poise! 
Are you surprised by how absorbent the Poise microliner is?