I hate when I listen to a movie critic and they're wrong.
Spending money and time watching a lousy movie stinks, but sometimes all I have to go on when choosing what to see is a critic's advice. Most of the time it works out, but when it doesn't….eesh.
I use Rotten Tomatoes as my helper, but still sometimes get tricked. But now that they've teamed up with Pop Secret to create a "Find Your Critic" tool, I think it's going to make a huge difference in preventing movie mistakes from now on.

Since I'm coming off of a 50/50 win/loss movie rate from last weekend, I had to try the tool for myself in hopes that this time my selections would all be wins.
Here's what you do:
Rate 12 movies using the Find Your Critic tool.
Your ratings are used to match you with the critics who share your taste in movies!

You can then follow their current and future recommendations. Odds are, if they like something…you will too.
As you continue to rate movies over time, your matches become even more refined.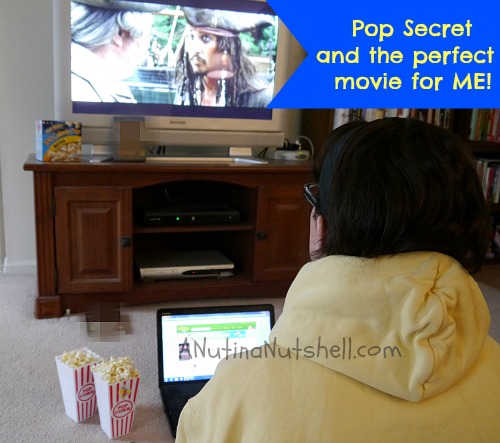 So far I've rated a couple dozen movies and the tool gave me a list of 9 matching critics. I even followed a movie recommendation which I watched on Sunday and thoroughly enjoyed!
(I also thoroughly enjoyed my Pop Secret popcorn.)
At Pop Secret, we love movies as much as you love movies. That's why we created the Find Your Critic tool with Rotten Tomatoes. It helps you figure out which movie critics you should listen to. All you have to do is rate some movies and the tool figures out which critics share your taste in movies. It even helps you follow your critics' new movie reviews and recos. So when it comes to enjoying movies, the only thing you have to worry about is which kind of Pop Secret to make. Check it out!
Don't you love the idea of finding your movie critic?!!!

Disclosure: Compensation was provided by Pop Secret via Glam Media. The opinions expressed herein are those of the author and are not indicative of the opinions or positions of Pop Secret.