This post was sponsored by Metamucil as part of an Influencer Activation for Influence Central and all opinions expressed in my post are my own.
As part of all the health and wellness changes I'm making in 2018, I've been trying some different things to keep the momentum going. One of the biggest changes I've made and the one I'm most proud of (because I've tried so many times and failed) is giving up diet soda. It's a big dang deal for me, and I'm super happy about it.
Once I hit the two-week mark on breaking that habit, I decided to take the Metamucil Two-Week Challenge – another kick start I knew my body would really appreciate. I'm not the best at getting the right amount of fiber in my daily routine, but with Metamucil, I figured I could easily change that.
Challenge accepted!
I'd heard a lot about the benefits that daily use of psyllium fiber can have on a healthy routine so I knew that taking the Metamucil Two-Week Challenge would be a great introduction. I began with the recommended one heaping teaspoon a day mixed into 8 ounces of cold water and drank it all at once as suggested. (By the way, the orange flavor is tasty.)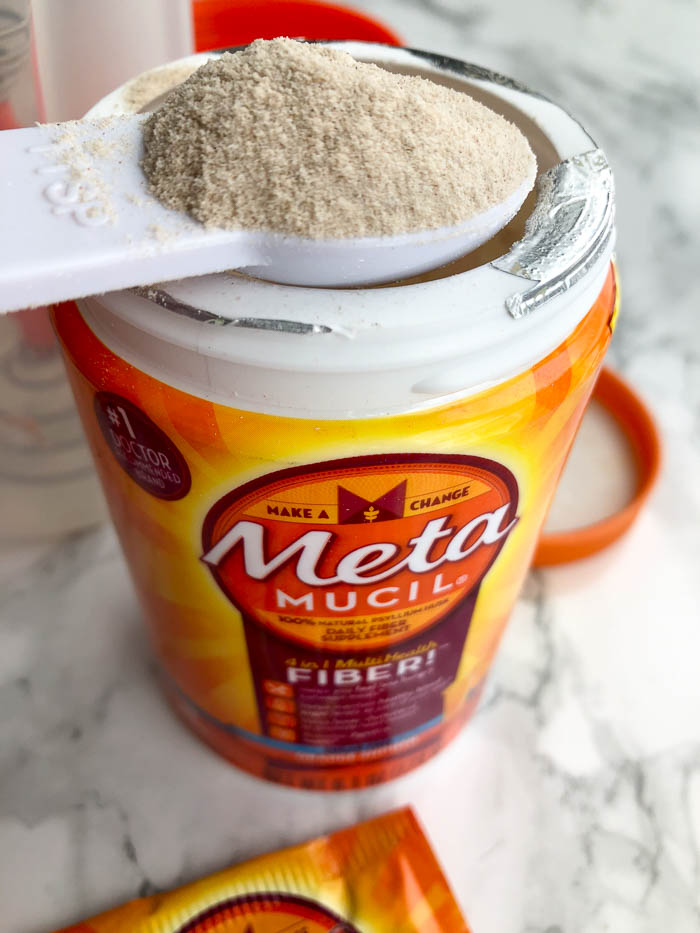 I drank one serving per day for the first few days, and by day four I started to feel a difference. As someone whose digestive system only processes things two or three times a week, experiencing "regularity" for the first time was eye-opening. I noticed that throughout the Challenge I was feeling less bloated.* Funny what a difference psyllium fiber makes — why didn't I start taking Metamucil years ago?
If you're not familiar with psyllium, (the super fiber in Metamucil) it works by trapping and removing the waste that weighs you down so you can start to feel lighter* starting in just 14 days. It's the BEST feeling.
Since I felt that I was losing that sluggish feeling, I have more energy and am more productive. In fact, I feel so great that I've begun walking and lifting weights again, activities I used to do every single day.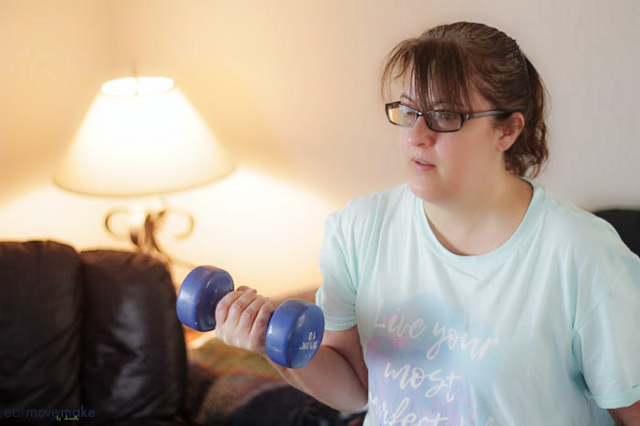 In order to learn how my digestive system was responding and changing to the fiber boost during the Metamucil Two-Week Challenge, I recorded my servings, the time taken and how I was feeling each day in a notebook. I found that taking Metamucil at the same time each day was ideal for me.
I also discovered a perk I wasn't expecting. I took my Metamucil in the afternoon and it filled me up and carried me through that mid-day slump as it helps reduce hunger between meals* so I didn't need a snack or a nap, something completely new to me. I'm productive all day long now, and I'm thrilled!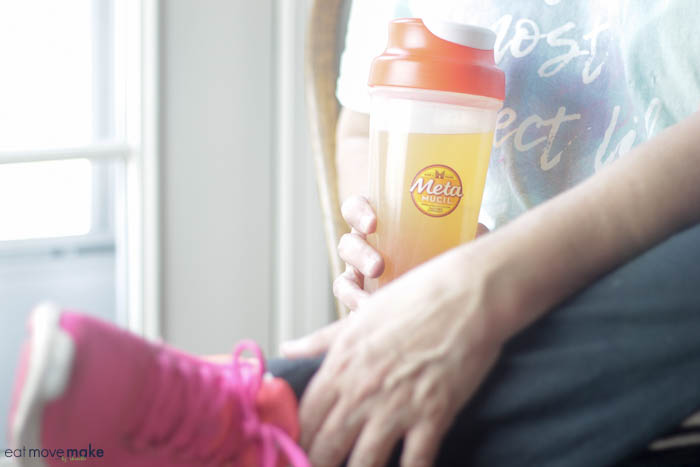 I reached Day 14 of the Challenge over a week ago, but I continue to add Metamucil to my daily wellness routine. There's no reason to stop a healthy habit!
Now let's talk about you. Give the Metamucil Two-Week Challenge a try! It's so simple, and my best tip is to remember that everyone's digestive system is a little bit different, so while one teaspoon of Metamucil a day is perfect for me, don't be afraid to adjust your servings upward or increase the number of servings you take per day (can be taken up to three times per day) to best serve your personal digestive needs.