This summer is bringing huge changes for my family. Both of my kids are moving from the midwest down to North Carolina with me. Mama's babies are coming home! (Temporarily, of course.)
But, in order to make room them for them, I had to declutter, organize and clean like I've never had to do before. Talk about intense!
I keep way too much stuff because I always think I might have use for something some day, or that one of the kids will. But to make room for the kids, it all had to go. I had to sort through box after box of miscellaneous nonsense, and in the middle of my gigantic cleaning spree, my house looked like a tornado had hit it.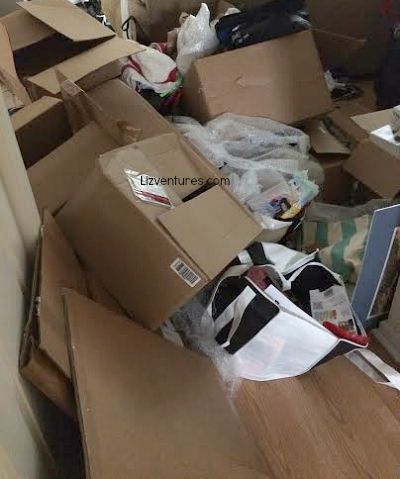 It took me about 10 straight days of decluttering, but it was totally worth it. In order to give the kids and I a fresh start, I had to clean first!
I finally cleared out pretty much all the junk I had accumulated over the last 25 years. The tornado was tamed and readied for trash, storage and donation.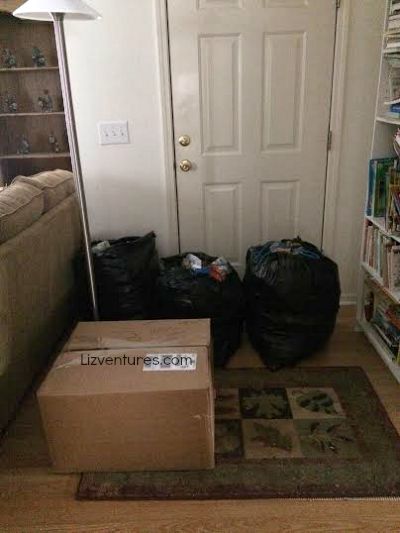 And I emptied out my office so that my daughter can use it for a bedroom. It feels so good to be free of clutter again!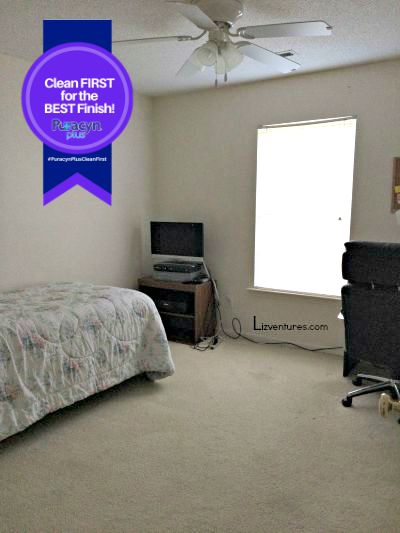 The hard part about all that cleaning was that I got a little banged up in the process with some cuts and scrapes. I cleaned them with Puracyn Plus Duo-Care Wound & Skin Cleanser because it's a hands-free spray that's more effective than soap and water (and eliminates the need for it) and can be applied on-the-go. Also, it doesn't cause cell damage the way hydrogen peroxide can.
Basically it's an advanced alternative to saline solution. It's an easily applied first step to clean minor, painful cuts and abrasions, burns and rashes, and insect bites.
So it dawned on me as I was cleaning, getting injured and treating myself with Puracyn Plus, that "first aid" kinda parallels my great "get ready for the kids to move in" project. In both cases, it's all about cleaning first for the best finish, and as far as I'm concerned, that's the only way to do things!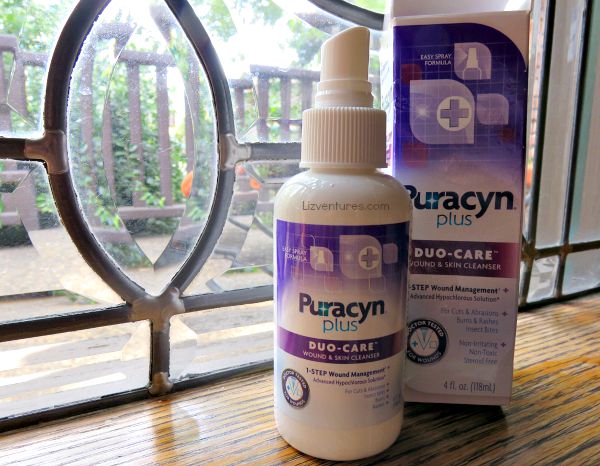 Also available and very similar is Puracyn Plus Foot Wash & Skin Care Cleanser. It's a safe, effective FIRST step in first aid for foot sores and irritations, blisters, dry and cracked feet and rashes.
Save $3 on your next purchase of Puracyn® Plus Duo-Care Wound & Skin Cleanser and Puracyn® Plus Foot Wash & Skin Cleanser! Available in the first aid section at your local Rite Aid and Walgreens for $14.99.
Puracyn® Plus Duo-Care Wound and Skin Cleanser…so she can get back into the game! Watch the new Puracyn Plus 2015 National TV Commercial here.
To learn more about the brand, visit www.puracynplus.com and follow the brand on Facebook (www.Facebook.com/Puracyn)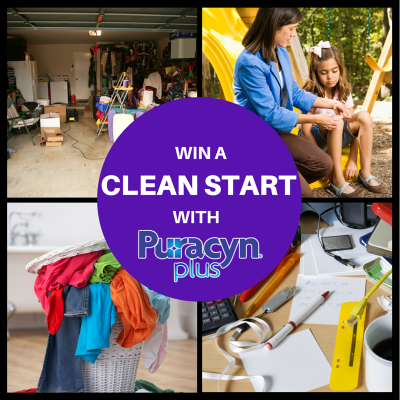 Be sure to enter the Puracyn® Plus Clean Start Sweepstakes on the Puracyn Plus Facebook page for the chance to win one of four $250 gift card to help get started with your clean start project.
For more clean start tips for the best finish, visit Puracyn Plus on the web at www.puracynplus.com and LIKE the brand on Facebook.
This is a product-provided, sponsored conversation that contains affiliate links. All opinions, text and experiences are my own.