Everyone's favorite cotton swabs are making a point with the new Q-tips Precision Tips!
The soft rounded ends are still available, but for those who need a little more precision, the new tips are the answer.
Sometimes a teeny tiny touch makes a difference!
See?
The new Q-tips are so much nicer for cleaning up the extra mascara I always manage to leave under my eyes. Since they're tightly wound, the extra fuzzies don't get caught in my lashes anymore.
I find them incredibly helpful for cleaning itty bitty hard to reach dusty spots, like along frames, monitors, and lamps.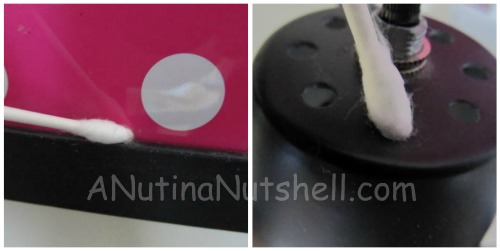 But my #1 favorite way to use Q-tips is for kids' craft projects. Being able to control how much glue, paint, glitter, and anything messy that kids use is a lifesaver!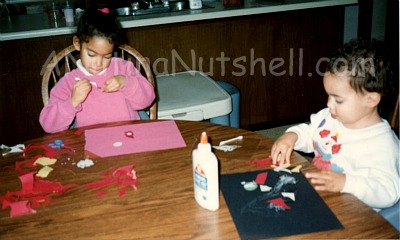 Check out Q-tips.com for more info and lots of other creative ideas on how to use them!
GIVEAWAY!
One lucky reader will win a travel-size package of both Q-tips® cotton swabs and Q-tips® Precision Tips™ along with a $25 gift card!

Thank you to Q-tips who is providing the prize pack to both myself and the giveaway winner. All opinions expressed in this post are completely my own.