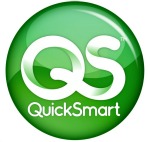 When I had my first baby, my life revolved around her sleep schedule. When I had my second baby, I was willing to be more on the go, but if it was during his naptime, I wanted to know he had a place to sleep.
A stroller was fine sometimes, but when I was visiting family and friends, I would have looked like a fool rolling a stroller through their doorway. So at the time, I had no choice than to bring along a gigantic portable crib.
Oh, how I wish the QuickSmart 3-in-1 Travel Bassinet was around back then. It's a diaper bag, changing station, and bassinet all in one.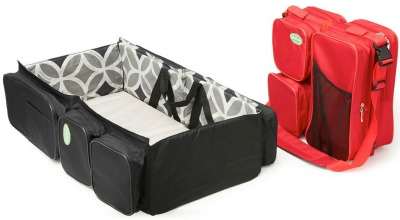 It starts as a compact diaper bag with 5 roomy exterior zip pockets and an easy access mesh pocket. There's also a padded shoulder strap for carrying.
A change mat is conveniently stored in one of the pockets.
Releasing a few buckles starts the conversion to a bassinet position.
Stand the mattress ends upright to give the bassinet its structure. (The sheet is 100% washable cotton, by the way.)
The only thing left is to flip the canvas flaps over into the inside of the bassinet. Then it's ready for baby.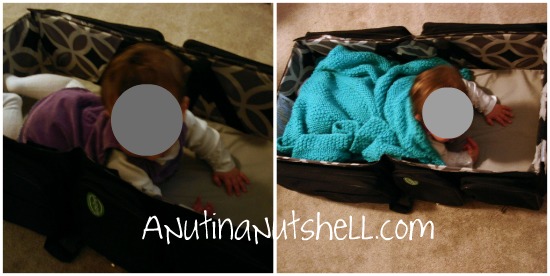 I was going to make a little video and show you how easily this converts from diaper bag to bassinet, but I found an 11-second video on their website which shows it perfectly!
I would recommend using this on a carpeted or padded area to provide a nice soft sleeping spot for baby. Isn't this a convenient helper for parents? I really like that it serves a triple function!
Buy It! Perfectly suited for newborns to 19.8 lbs or until child can sit well. Purchase the QuickSmart 3-in-1 Travel Bassinet for $69.99 at Amazon
!
GIVEAWAY!
One lucky winner will receive a Quicksmart 3-in-1 Travel Bassinet! (After you enter here, head over to Thanks, Mail Carrier. She's giving one away too!)
(Rafflecopter entry form below is in javascript so it may take a few seconds to load.)
I received a product sample in order to facilitate the review. All opinions expressed are my own.