Make Ragú® Your Weeknight Go-To with a quick, easy-to-make recipe the whole family will love — Ragú® Sloppy Joes. It's made with my go-to pasta sauce for recipes, Ragu® Old World Style Pasta Sauce.
Doesn't this look good? Just brown the ground beef, add Ragu® Old World Style Pasta Sauce and you'll have dinner on the table in 10 minutes!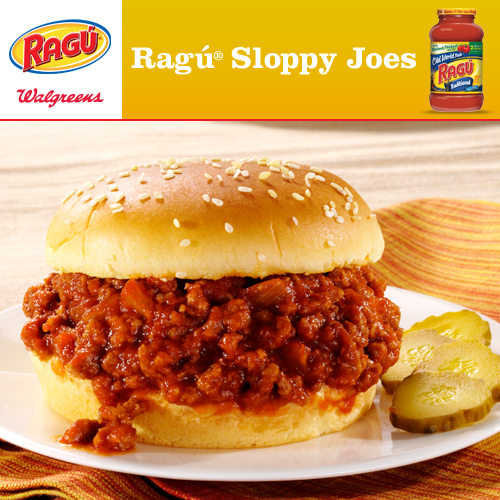 I personally think Ragu® pasta sauces are super budget friendly and the Old World Style variety is a pantry staple for me. (Seriously.)
Then for a busy weeknight meal solution, try the Ragu® Sloppy Joes. Let me know how the family likes it, or better yet, invite me to dinner!