I'll post wedding pictures tomorrow, I promise, (there's a lot to sort through) but in the meantime I had to show you this wall idea my daughter came up with.
She took one of their engagement photos (this one):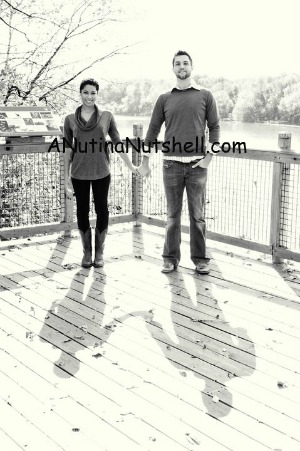 And then she did some sort of computer magic with a rasterbator program and broke that photo down into dots, which she printed onto plastic transparencies, which were painstakingly put into order, stacked, and fastened together.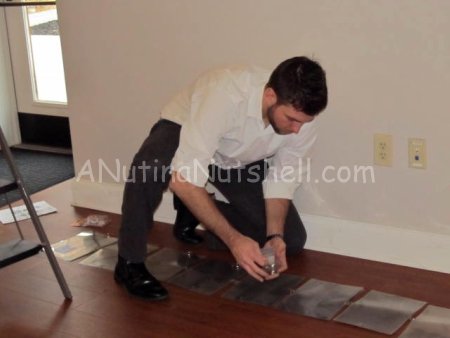 Then her sweetheart and his friends hung those sheets in a giant grid pattern to recreate the original image.
And voila! I know my photo of the finished project stinks, but isn't it cool? I love her creativity!