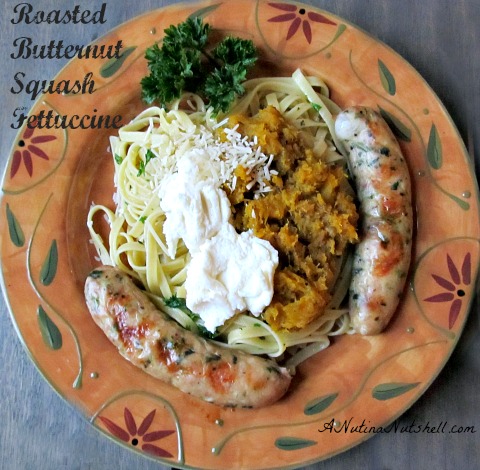 I've really been in the mood for some Autumn vegetables lately, so I decided to roast some butternut squash and rather than serve it as a side dish like I usually do, I decided to pair it with pasta, something I had never done before.
I was inspired by this Martha Stewart Spicy Squash Pasta recipe, but I adapted it to suit my tastes and cooking style.
Ingredients
2 pounds butternut squash
1/4 cup extra-virgin olive oil
Freshly ground pepper
Coarsely ground salt
2 small garlic cloves, minced
1 tsp ground basil
1 tsp thyme
1 tsp sage
1/2 tsp crushed red pepper flakes
1 pound fettuccine pasta
1/2 cup light cream (or more until reaching desired level of creaminess)
3 T coarsely chopped fresh flat-leaf parsley
3/4 cup fresh ricotta cheese
Shredded Parmesan cheese
Directions
1. Preheat oven to 400 degrees. Line baking pan with parchment paper and place squash halves on pan. Drizzle with olive oil; season with salt and pepper. Bake about 40 -50 minutes, or until very tender, turning once during cooking. (You could also cube them in advance like I did, or even buy them pre-cut from the grocery store.)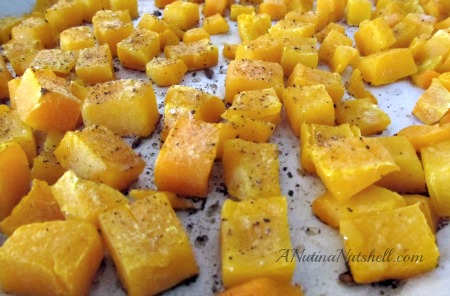 2. Heat 2 tablespoons olive oil in a skillet over medium heat. Add garlic, a large pinch of salt, red pepper flakes, and 3/4 teaspoon each basil, thyme and sage. Stir and cook for about 5 minutes.
3. Add squash; cook, stirring and mashing with a spoon, until heated through.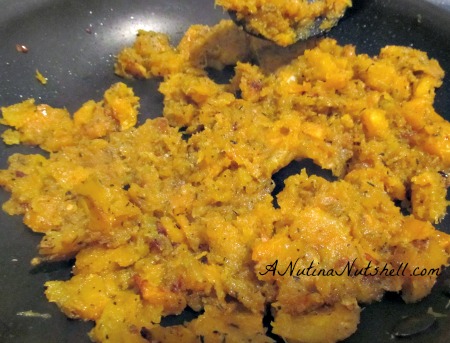 3. While squash is cooking, prepare fettuccine and drain well. Heat remaining oil in a large skillet over medium heat.  Add cooked pasta, parsley, and remaining basil, thyme and sage.  Season with salt. Combine ingredients by tossing until heated through.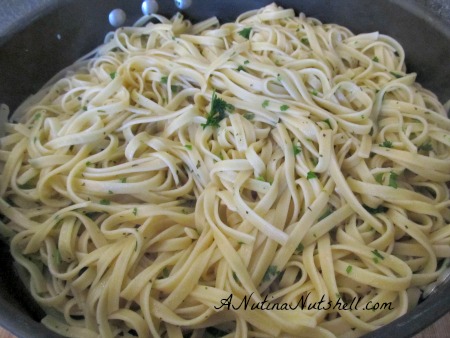 4. (Optional) I grilled some Hormel Natural Choice Spinach Asiago chicken sausage to serve alongside the dish for a boost of flavor and protein.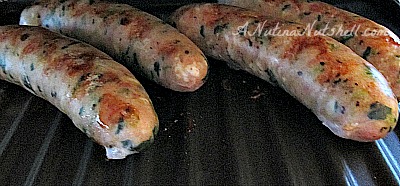 5. Add cream to squash mixture and stir gently over low heat until combined and smooth. (You may want to add more than 1/2 cup, depending on how creamy you'd like it. I prefer mine a little thicker.)
6. Lay a bed of fettuccine noodles on each serving dish, then top with the squash sauce and a couple spoonfuls of ricotta cheese. Drizzle with olive oil and sprinkle on Parmesan cheese. Serve with sausage, if desired.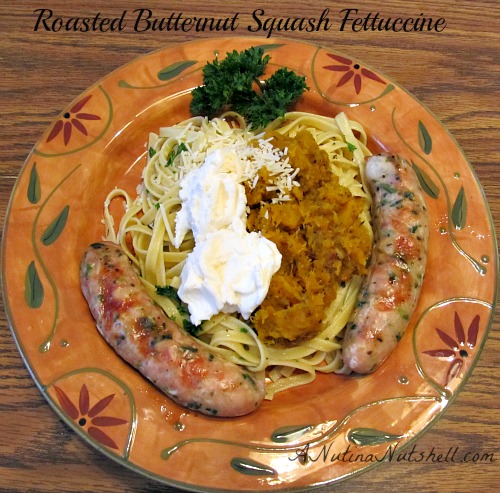 Enjoy! The flavor combinations are just delicious.
As a Hormel Foods ambassador, I was challenged this month to pair foods in a new way so I did!