As much as I love this…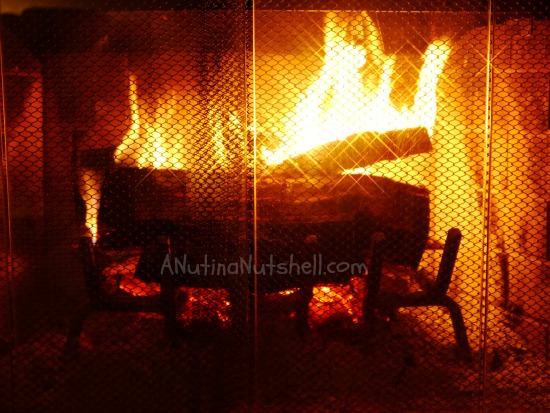 The ashes, the ashes that do fall down? Those are jerks.
They embed themselves into every nook, cranny, and fiber of my life and my carpet.

So this weekend, the Rug Doctor, which has been patiently waiting to be used ever since my trip to the Rug Doctor headquarters last Fall, went into the line of fire.
With easy-to-follow and surprisingly simple directions printed right on the machine itself, I was in cleaning mode within minutes.  (One pass cleaning.)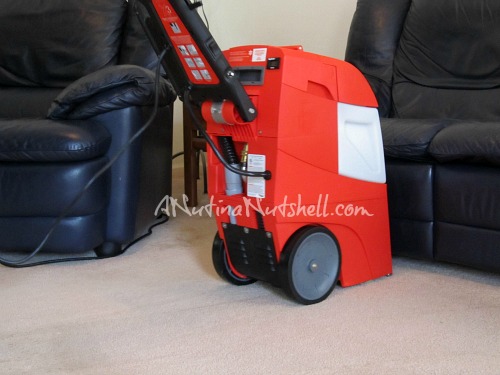 Buh-bam!  Sweet results.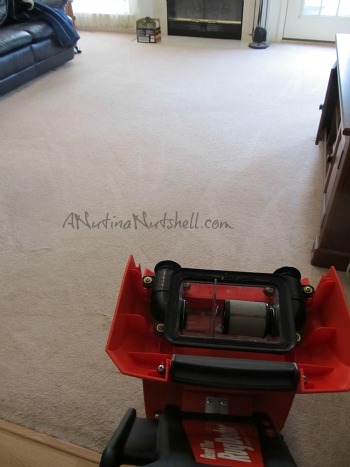 Oh, and the carpet was sniff-worthy afterwards! Nothing chemical, nothing perfumed, just good old-fashioned soapy freshness.
With the living room finished, I moved on to the giant stain on my office floor. (Those of you who know me probably suspect it's diet soda. Affirmative.)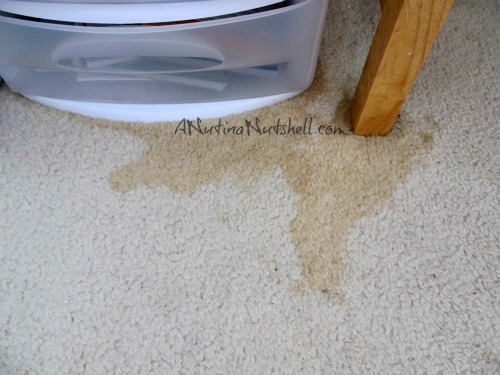 But that stain was no match for the Rug Doctor!
Ironically, the very next day I spilled something else in my office.
I really don't deserve carpet, do I?
As a member of The Rug Doctor Roundtable, I received a machine, and all opinions of my little red friend are my own.  Call 1.800.RUGDOCTOR for carpet tips and stain help.