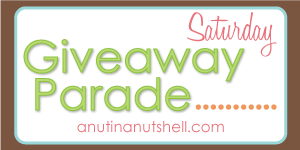 If you're hosting a giveaway, add it to the linky. (No affiliate links.)
Links must be directly to individual giveaways, not to your home page or giveaway category. Try to remember to put an end date!
Tweet and share to help spread the word too!
If the linky isn't working properly, let me know. I'm hoping the glitches are over with!