Oh crap!
I ordered a freakin' Pizza Hut pizza online, and then immediately remembered that I had to come up with some scratch for the driver's tip.
I never have cash. I use my debit card to pay for my whole entire life.
So I had to do a mad scramble for coins and hope they added up to an amount that wouldn't result in my getting merked by a pizza delivery driver on my own doorstep.
And I finally managed to scrimp together the makings of a fairly gratifying donation.
I think.
I don't really know.
I honestly have no idea what a respectable tip amount should be for pizza delivery.
I gave the dude $4.00. (He had a 6-7 mile drive.)
Too much, too little, just right?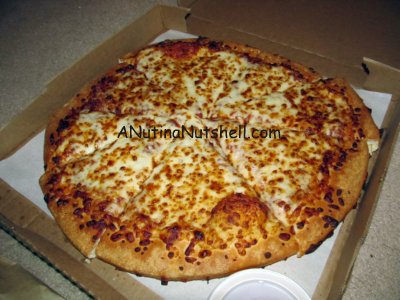 How much do you tip your delivery driver?
Note: I had a database corruption, then moved hosts and I lost all the comments on this post. I'm adding them back in manually and I'm slowly working through them. Sorry!