This HP partnered post about photo wall decor started out with me saying, "Kill me now, I'd rather do anything else but decorate walls with photos," and ended up with me saying, "Hey now, photo wall decor has morphed into something worth doing, so kill me later." And so begins my tale of metamorphosis. (Oh, and for the record, I don't want to be killed ever.)
You know how some people have family photos all over their walls and everywhere? That is so not me. I'm not sure why, but I've always rebelled against that. Those classic portraits are just so boring, so posed…. so much like my grandma's house.
No can do. 
So what I ended up doing was taking photos from a special night with my boyfriend and turning those into photo wall decor.
Right now I have them hanging right outside my office so that they're the first thing I see when I walk out of the room. They make me smile every time. Chances are I'm going to relocate them to some place a bit more special than the hallway but for now…they're fine.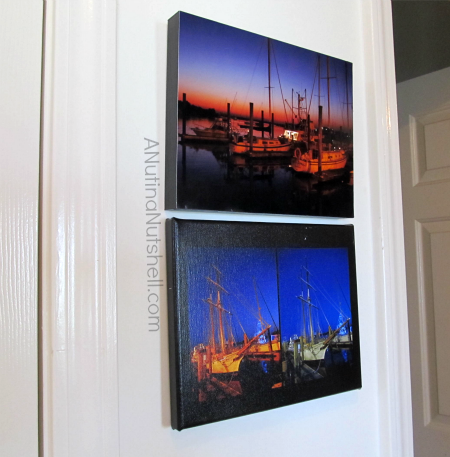 I had them made in two different styles: one as a mounted photo and one as a canvas photo.
The mounted photo art was supposed to be ready for pick-up in an hour, but I was surprised to get a text in about 20 minutes that it was ready!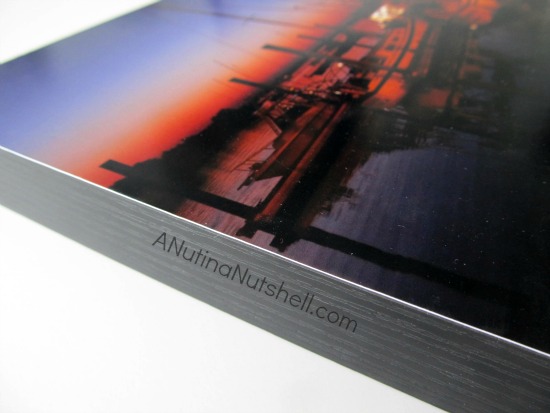 I love that it can either be hung up on a wall or propped up on a shelf with its built-in kickstand.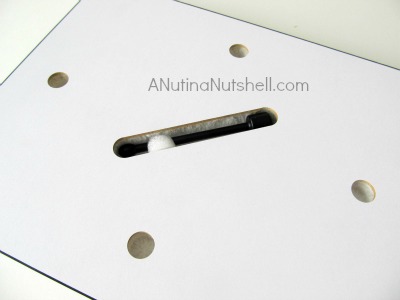 I also ordered a canvas photo collage and that one was mailed to me, and it took about ten days for it to arrive.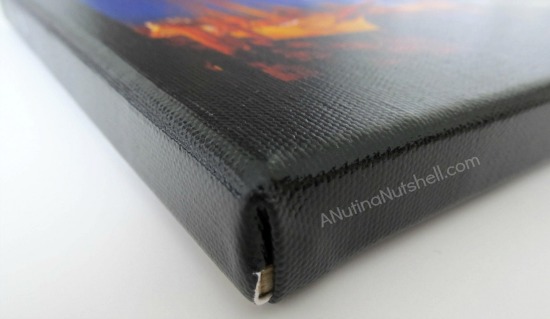 It came with a wall mount kit attached to the back.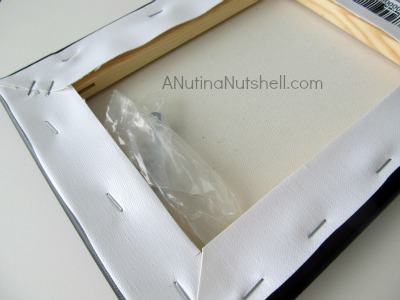 I was really pretty nervous how these pieces would turn out. I've never uploaded pics from home before, but it was really easy to follow the directions and choose which type of photo art I wanted to create.
For the convenience, quick turn-around time and affordable price, I think it was totally worth it!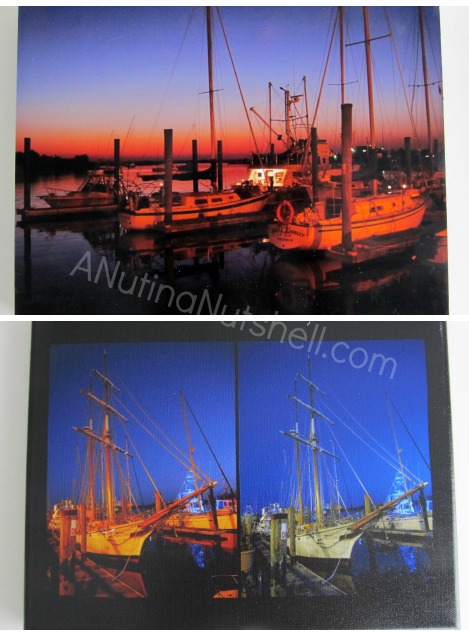 What will you do to wake up YOUR walls?

Visit walmart.com/photopickuptoday for more creative ideas! Be sure to use one of the coupons you'll find there too!