Deciding what to order from See's Candies is so hard! There are over 100 items to choose from, and they all look sinfully delicious.
But I finally decided to get some chocolate and some candy. Winning decision, oui?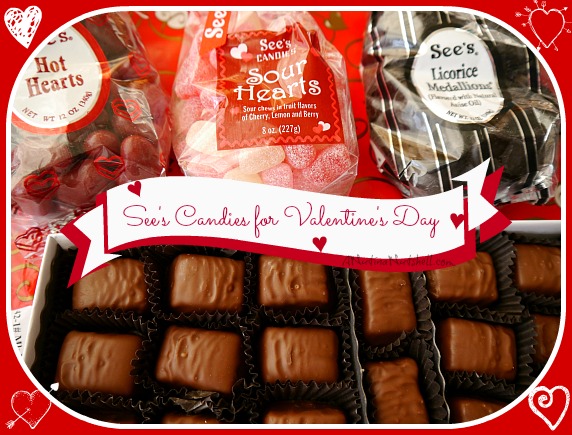 Priority #1:
I must have milk chocolate and caramel together. Must.Have.It.
Milk Butterchews, Milk Butterchews, Milk Butterchews.
I practically cry the words out in my sleep now, because oh how they satisfy. Perfectly sweetened milk chocolate surrounds a rich, buttery and chewy caramel (and I'm typing this with my eyes closed so I can relive it).
Yes, people, they're that good.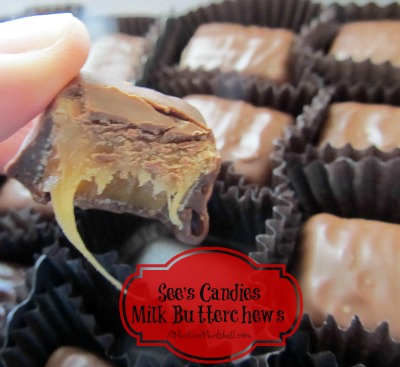 As you know, I'm also a huge cinnamon fan so I couldn't resist trying the Hot Hearts ($5.40).They're cinnamon jellies with a candy shell coating, and they contain the perfect amount of heat.
I'd say it's the best cinnamon spice level that I've ever tasted in a candy. It teases you with the heat, but never goes too far. I guess everyone else loves them too, because they're sold out!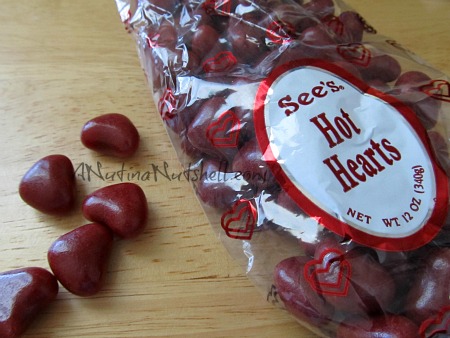 I'm also a giant fan of the sour/sweet candy combo, so I ordered a bag of cherry, lemon and berry flavored Sour Hearts ($5.70). They're jelly hearts that tickle the tongue with a mildly tart and tangy sugar coating, and then delight it with the perfect amount of sweetness.
And I hate to tell ya that these are sold out too! Clearly I have good taste in candy. 😉 (Well that, and the fact that heart-shaped candies are seasonal.)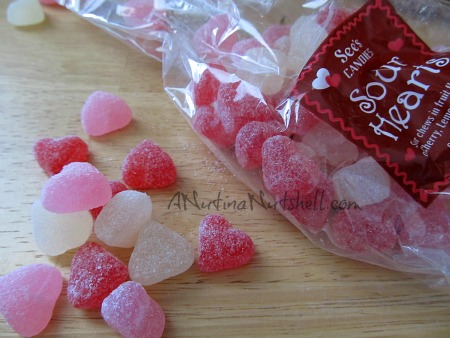 Last but not least, I picked out these Licorice Medallions ($4.80) for the boyfriend (who would probably stuff ten of them at a time in his mouth if he could). He loves these! They're soft, chewy and have a rich, delicious anise flavor.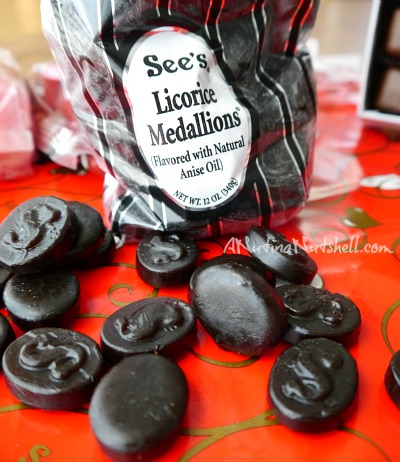 Visit Sees.com for this kind of yummy goodness and more! By the way, the Milk Butterchews are $21.70 for a 1-pound box. Oh, and in case you didn't know, See's Candies have zero added preservatives in them. None, nada, zilch. Love that.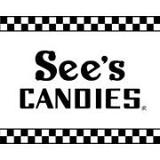 Have you tried See's Candies before? If so, what's your favorite item? What should I try next?
Samples were provided and did not influence my opinions. Everything I tried was exceptional.