I've always thought being a mixologist would be the coolest thing! I wouldn't want to do it professionally, but just to impress people at parties and whatnot.
Thanks a lot, Tom Cruise — it's your fault.
But, the most I've learned in all my years is how to point to pretty drink pictures on menus.
Baby steps. Until now.
I took a giant leap forward in cocktail creation with the discovery of the awesome-est subscription box I've ever seen, purchased (and now reviewed) in my life – Shaker & Spoon. It's a cocktail subscription box, and each month they send you a box filled with 3 different cocktail recipes (and everything you need (except the featured alcohol) to make four of each.
I would be receiving a sample Gin Lovers Box, and before my shipment arrived, I received a heads up email that it was coming and recommendations on tools I would want to have on hand and what kind of gin to buy. There was a budget-friendly option and Hendrick's, a more top-shelf choice. I opted to go big.
When my Shaker & Spoon box arrived, I felt like I was in a secret science club with all kinds of potions, concoctions and droppers. Learning how to make great drinks was going to be so much fun!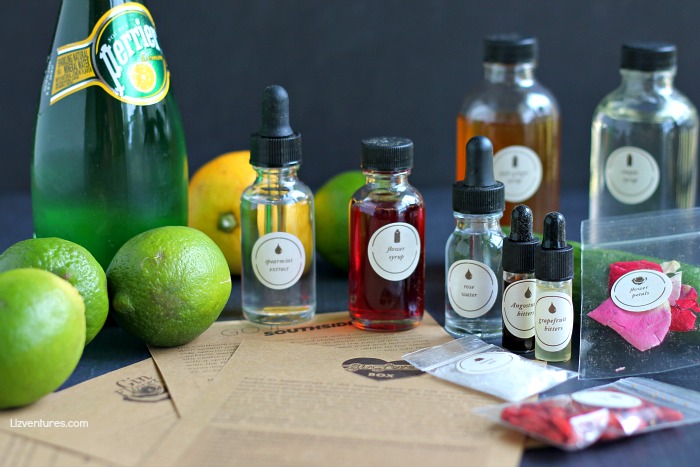 Included with the box were cards that described the three cocktails I'd be making along with step-by-step directions. Bonus: Shaker & Spoon also posts how-to videos on the website each month for each of the cocktail recipes.
The Gin Lovers Box took a fun stroll through gin's storied history by including cocktails from three different eras and a bit of a story on each.
The first cocktail I made (and I apologize that I forgot to stir it before taking this photo — oops), was the Goji Southside, and it was my favorite! It was light and refreshing, and the goji-ginger syrup gave it a deliciously zingy taste!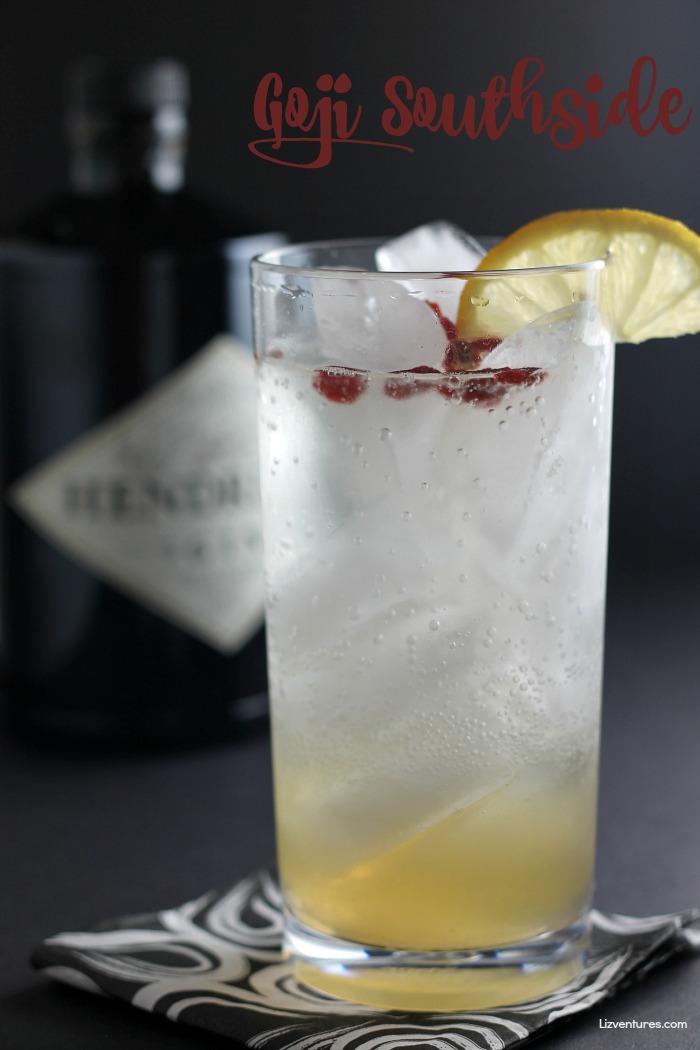 The second cocktail I made was the Juliet & Romeo, and again… loved it. It contained fresh cucumber, simple syrup, lime juice, rose water and spearmint. Did you know rose water was once as much of a household standard as vanilla extract is today? (#ShakerandSpoonSchooled)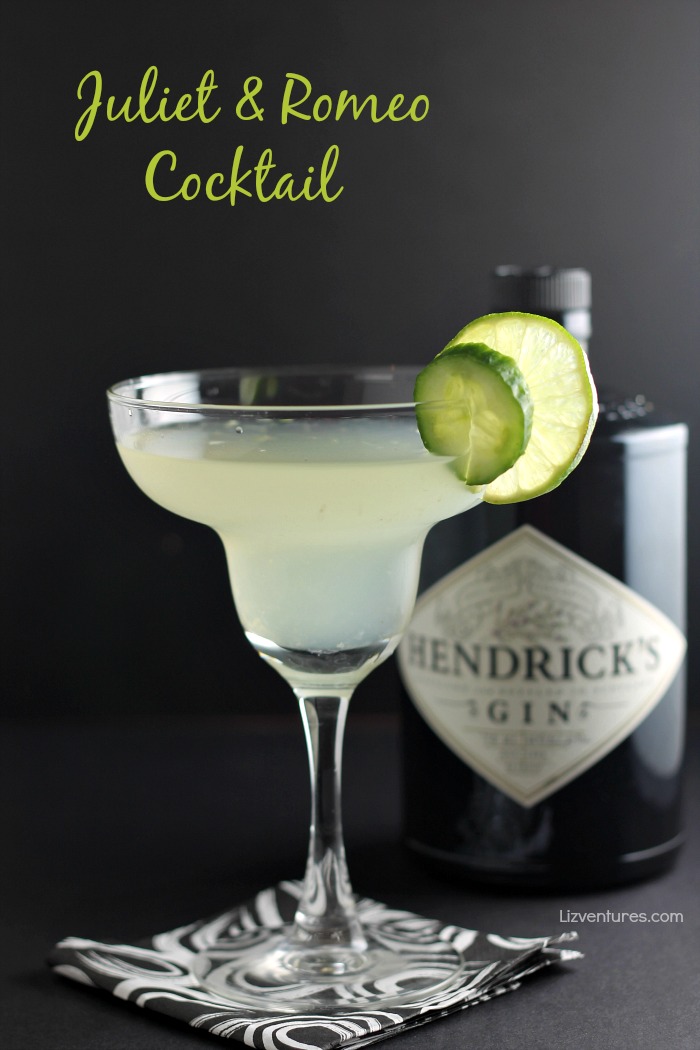 And the third cocktail I made was the prettiest one of all, the Gin Flower. It's essentially an old-fashioned, but don't you love the pretty pink color and the flower petals? Don't let it fool you though; this drink is made to let the gin shine, so it was the strongest of the three cocktails.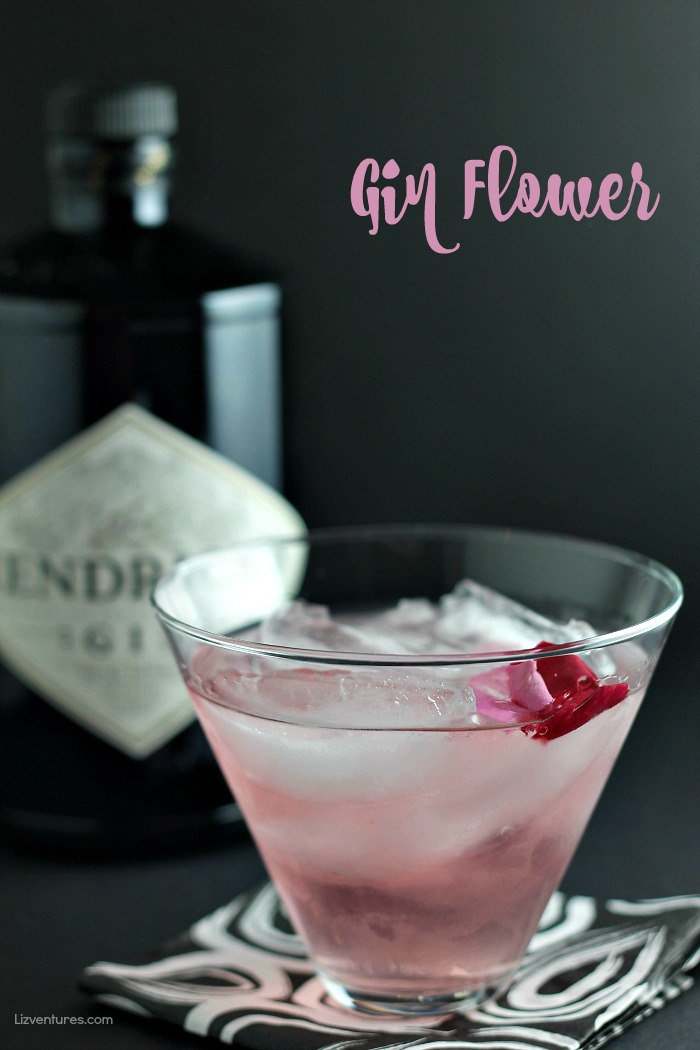 Whether you choose to follow the recipes exactly is up to you. The first time I followed the step-by-step to the letter, but for round two, I experimented a little bit for fun. That's the beauty of the subscription box. You can play around with amounts and ingredients to create the drink that's just perfect for you.
I can't even begin to tell you how brilliant I think the Shaker & Spoon cocktail subscription box is. I'm a creature of habit (hello, rum), so I don't take the time to experiment with too many other liquors. Shaker & Spoon is giving me the chance to sample and appreciate some new liquor options and really interesting cocktail flavors, and I'm completely sold on it!
Each monthly box costs $40 and you can skip or cancel at any time. Visit ShakerandSpoon.com for details and to subscribe! Oh, and guess what? You can use the code LIZ10 to save 10% on a 1-month or 3-month subscription!
What liquor would you enjoy seeing in a Shaker & Spoon cocktail subscription box? What's your favorite cocktail?