When I pulled into Shaw's Barbecue House in Williamston, North Carolina, I figured I was in for a treat.
The best Southern barbecue is often found in hole-in-the-wall restaurants where the food is the star and the ambiance isn't. When I happen upon a restaurant like this, I pretty much know I've hit on a local favorite and I'm about to have a darn good meal.
Shaw's Barbecue House
You place your order at the counter for your choice of meat or sandwich and two sides and then wait for your number to be called. There's plenty of seating in the dining room but I noticed that most of the steady stream of customers were there for take-out.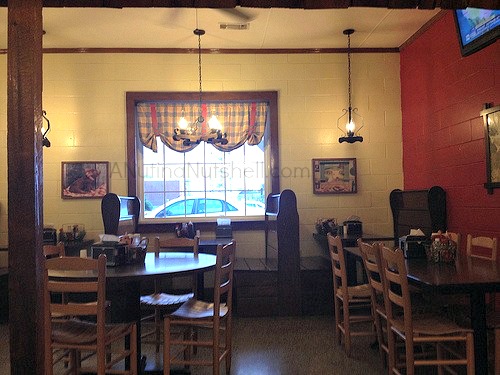 They call your number when your order is ready, and the food is served in simple styrofoam containers. Nothing fancy here.
Shaw's Barbecue House serves Eastern North Carolina-style barbecue where the meat is chopped and served with a thin vinegar-based sauce. My sweetie ordered a meat plate with chopped pork, collard greens and baked beans. They served that with a couple of corn sticks as well.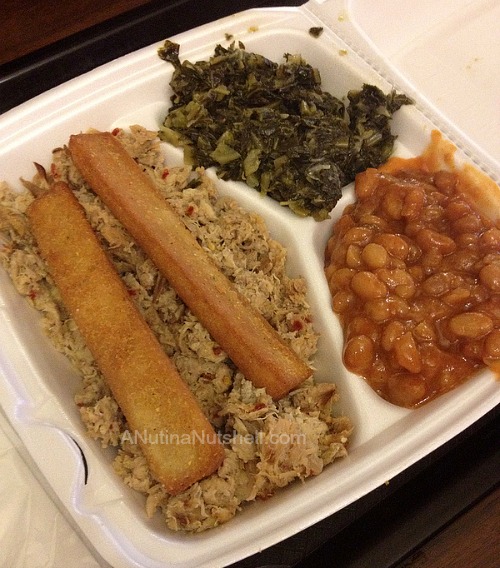 Being a Northerner at heart, I was happy to see that they also offered the "pig picker" option which is pulled pork, rather than chopped. That's my thing, baby!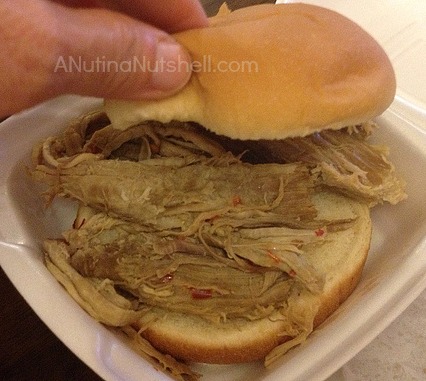 I had baked beans and fries to go alongside my sandwich and then I was free to top it with the barbecue sauce of my choice. Normally, I bring along a bottle of my favorite BBQ sauce, but I had forgotten it so I had to use the restaurant's options.
They had the Eastern North Carolina vinegar-based style (my boyfriend's choice) and a thin red sauce (my choice). I'm used to a really thick and smoky sauce, but I have to say that the flavor of theirs was quite good and I enjoyed it.
Speaking of flavor, the pork had a distinct wood-fired smoky taste and it was excellent. It made me wonder if they really do cook it hickory-smoke style; not many restaurants do that anymore. (Laws, y'all.) I'm gonna have to call them and ask.
I thoroughly enjoyed my dinner at Shaw's Barbecue House so if you're ever passing by on your way to the beaches, take a few minutes and stop in and try it! Don't let the locals have it all!
For more Eastern NC BBQ, try King's in Kinston!