This ShopSmarter post is sponsored, but as always, the opinions are my own.
Sometimes I wonder how I managed my life before online shopping was a thing. All those hours wasted, all that driving, all those people, all that lugging of packages… ugh, so over it. Online shopping means not only can I wear pajamas while I shop (my favorite perk,) but I can more easily realize the best available savings on all my online purchases.
In fact, now that there are online shopping portals that offer cash back, I'm practically getting paid to shop!
Have you heard of ShopSmarter.com? It's one of the many companies offering deals and cash back to shoppers, but it separates itself by offering its members 10% cash back all the time and 20% cash back for a limited amount of time every month.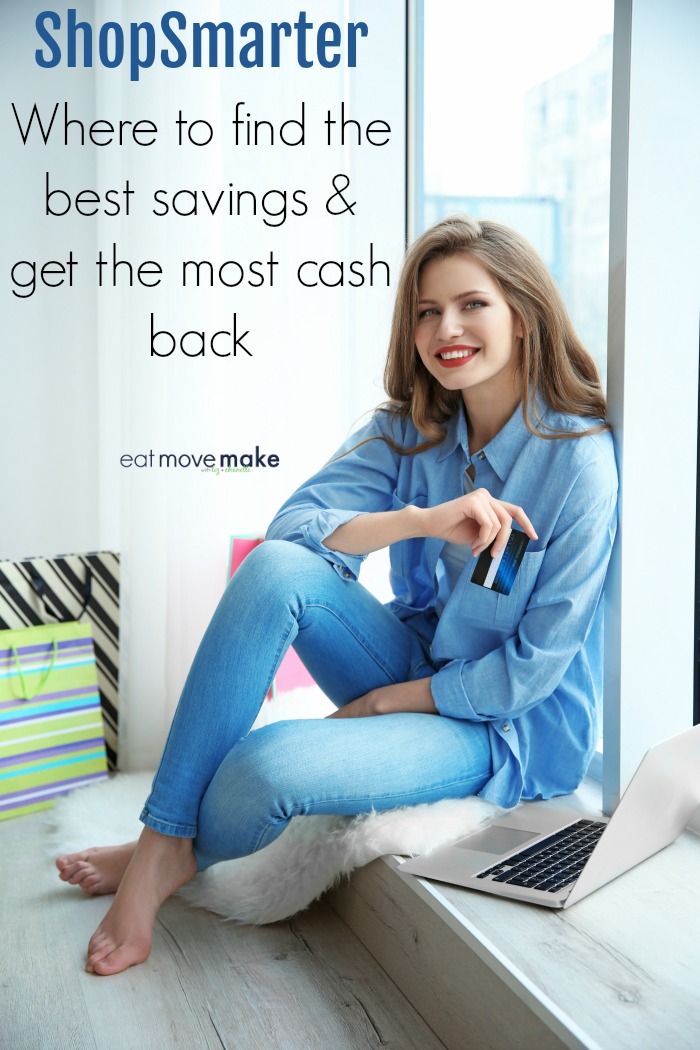 Becoming a ShopSmarter member involves a super quick sign-up, after which you start shopping and saving right away. Start browsing through over a thousand partner retailers by store, brand or even item. Searching by keywords lets you easily do price comparisons. You'll earn 10% cash back up to $1000 a year on all your purchases, and ShopSmarter offers 20% cash back once a month. Pretty amazing!
Oh, and if you're a coupon fan, ShopSmarter displays up-to-date coupon offers for each retailer, and you're free to use them. Shopping through ShopSmarter doesn't change your shopping experience either. Just click through from ShopSmarter.com to your favorite retailers where you'll then shop as you normally do. The only difference is that you'll start earning cash back on purchases., and you'll receive a check each quarter. Pretty amazing!
Tip: If you have a reward or cash back credit card, use it for your ShopSmarter purchases for even more savings!
It's almost like ShopSmarter is acting as your personal online savings assistant. You'll find the lowest prices at the stores you love right at the tip of your fingers, so why bother leaving home? Rest easy knowing you're always getting the best deal with ShopSmarter.com