Partnered post with Dollar Tree. All opinions are mine.
I'm a very practical shopper, and like many, some, all or none of you, I live within a modest budget. I go into a store looking for a particular thing and if they have it, I buy it and then leave. If they don't have it, I just leave.
Some stores I stay a little longer than others though — Dollar Tree. I mean come on… everything's a buck. That requires looking!

My most recent trip into Dollar Tree had me searching for simple organization solutions. I may have it all on lock in my brain, but my house is another matter entirely.
I found this magnetic dry erase board in the home office section. This was an essential one dollar purchase!
I like to keep it on the side of my fridge because it nags me every time I go into the kitchen, and who doesn't love to be nagged?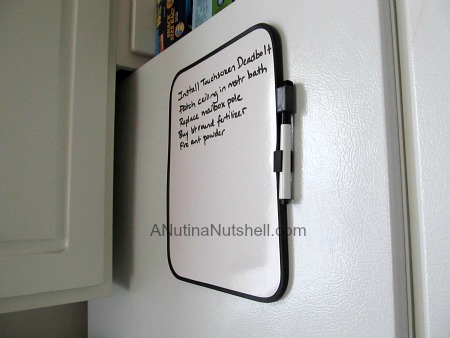 Since I have a way of stacking, shoving, and cramming things, my desk drawers are pure chaos. A simple change like adding a pencil cup and a paper clip holder to the top of my desk cuts down on some of those manic search and rescue missions.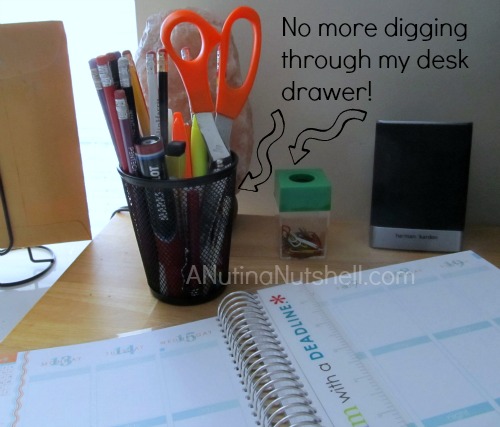 I also picked up this little file folder because throwing coupons into a drawer the way I do is stupid! This chunky pink file is easy to spot and now holds all of my free product coupons. (The freebies are the only ones I use anymore.)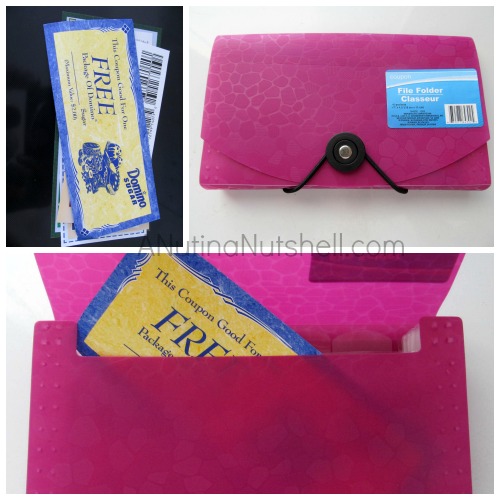 This is my new brainstorm box. I have notes in my phone, notes on scrap paper and notes on my hand and it's a system that's broken. So now I transfer my blog ideas to an index card, and I gradually flesh it all out in outline form as things come to me.
So far, so good.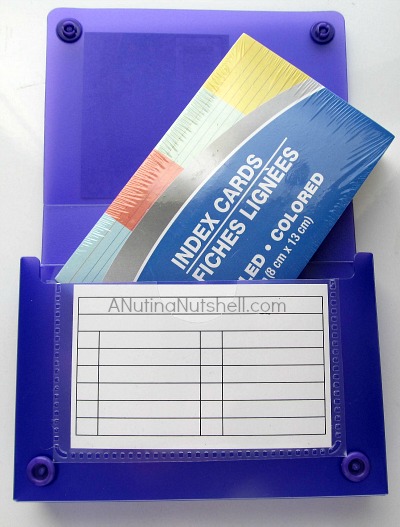 I spotted all these food storage containers in the kitchen section (which is massive, by the way). Since I make a lot of recipes for the blog and can't possibly eat everything at once, I portion and freeze a ton of it.
There are oodles and oodles of storage containers in Dollar Tree. OooooOOOdles! Some are functional in design but I'm drawn to the more colorful options. Did I mention there are TONS of them in the store?
This little bucket stores all of my remotes together in one place, and I'm so glad I chose a bright red. The color pops out at me so much, and it's a visual reminder to put the remotes back in their happy new home. (I'm actually following the rules!)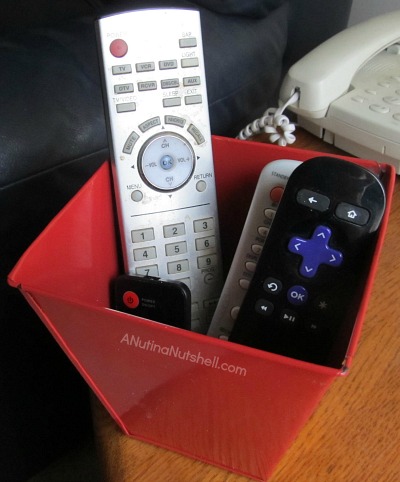 I stumbled across this folding toothbrush and had.to.have.it. I'm so tired of using the wrap-it-in-tissue method of storage. I was using those snap together tubes before the tissue wrap, but the insides were secretly hiding mildew and icky ickington bits.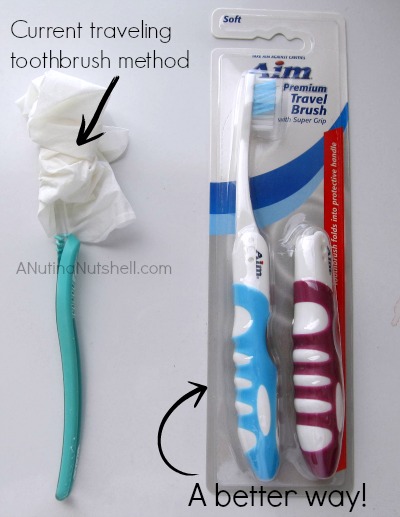 ( I realize this isn't exactly organization, but oh well. They have an enormous section of personal care items that can't be ignored when shopping there.)
And finally, when I found this over the door hook, I felt like I'd reached the top of Mt. Organization. I know it's just a simple plastic hook (with a grippy surface for cling power), but it makes me happy!
I can hang my giant fuzzy pink robe on it (and I do), or I can hang my bath towels up to dry after showering. (I do that too.) This is a $1 purchase of joy!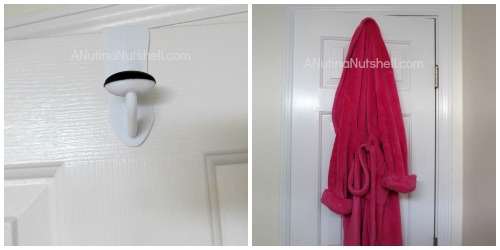 I'm definitely not one for buying stuff just because it's inexpensive, but when the price of everything in the store is only $1, it's so worth wandering through the aisles to see if there's something to help make life easier!
Visit DollarTree.com to find a store near you!
Tell me about your favorite Dollar Tree finds. What should I look for next time I go shopping?