This post was created in collaboration with Post-it Brand. All opinions and experiences are mine alone.
I'm my own worst enemy when it comes to organization. I stack and shuffle, and I flit from this to that. Together it equals chaos.
Exhibit Cray-Cray: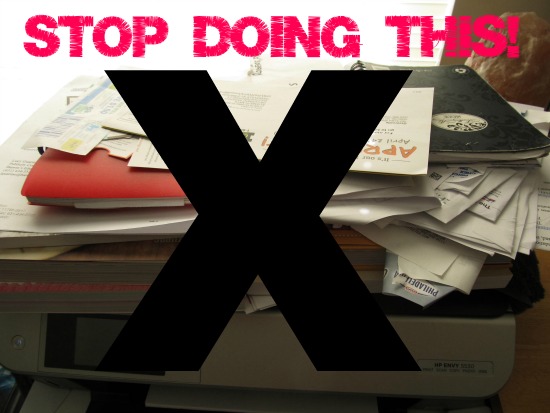 I'm in a constant state of battle against my bad habits, but I can outsmart myself with the right tools as long as they're simple, simple, simple — memory joggers and in sight, in mind reminders.
So let me show you some simple solutions to staying organized from the Home Collection by Post-it® Brand, Scotch® Brand and Command™ Brands.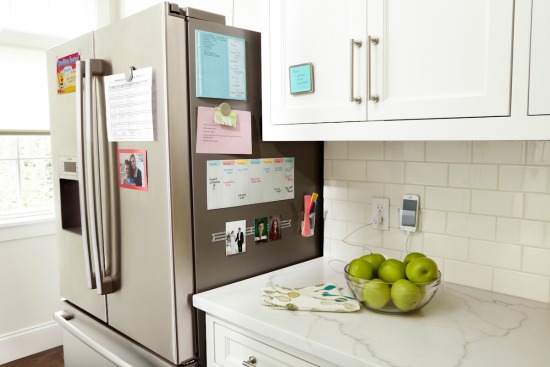 This is my desk and surrounding area where I'm beginning to implement some Post-it Products into my day. It's where I keep everything I want to see, remember and have quick access to. (Oops, dangling preposition…)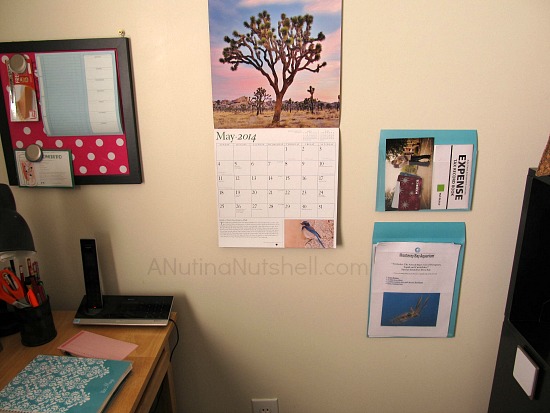 The Post-it View and Go Pockets (they come in teal and coral) are saving my life. Instead of stacking important documents in piles and losing them within a day, I tuck them in those pockets and they stay within an arm's reach. It's making a huge difference already in efficiency.
Seeing that pic of my niece's wedding announcement reminds me that I have to get a wedding gift for them. See how that works?
Looking at this Post-it Reminder Tile with a note that I need to pay my quarterly tax estimates doesn't mean I'm going to cut the check immediately, but I see it every day so it ensures I won't miss the deadline. (Notice how I wrote it in blood?) 😉
I already had this little magnetic board but I'm using the Post-it Magnet Grip Discs to hold some coupons and a cocktail recipe I got from Mom 2.0 Summit for a momjito!
I also have a Post-it Planner and Perforated List Pad magnetically mounted too. I haven't even had a chance to use that yet because I've been traveling so much.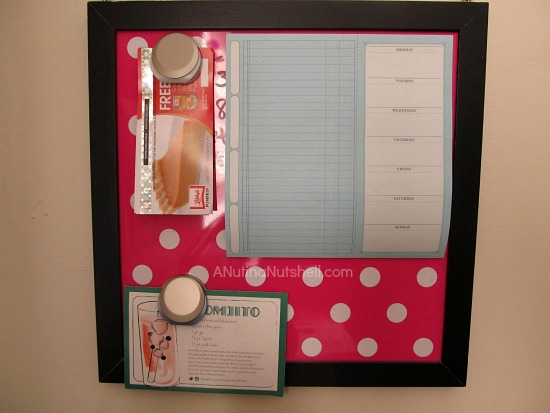 When I leave my home office, it's usually to go to the kitchen, but I've got my reminder station front and center in there too! The Post-it Dry Erase Planner is sticking to the side of my fridge along with the Command Clear Caddy to hold my dry erase marker(s).
I have a small kitchen and there's no way I can miss seeing this when I walk in the room.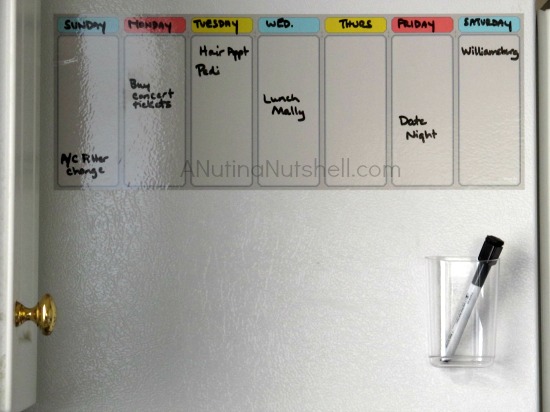 I'm not saying the Home Collection is a magic cure-all for my disorganization, but  having memory joggers and keeping important items in sight makes a big, big difference.
Check out the budget-friendly Home Collection by Post-it Brand, Scotch Brand and Command Brands. Visit postit.com to see the entire line of simple tools and solutions.