I remember telling you that my house is usually the designated party spot for my circle of friends, mostly because of location. So I was actually kinda psyched that when I suggested an Oscars party, one of my friends offered to co-host it at her house.
Sweeeeeeeet!!! 
I had a huge variety of Skinnygirl Cocktails to serve, and now that I'm thinking about it, she was probably hoping I'd leave behind whatever was left.
And I totally did.
But, about the party…
Appetizers and cocktails work perfectly together so we made lots of them, and our friends brought even more. We had quite the spread, I gotta say.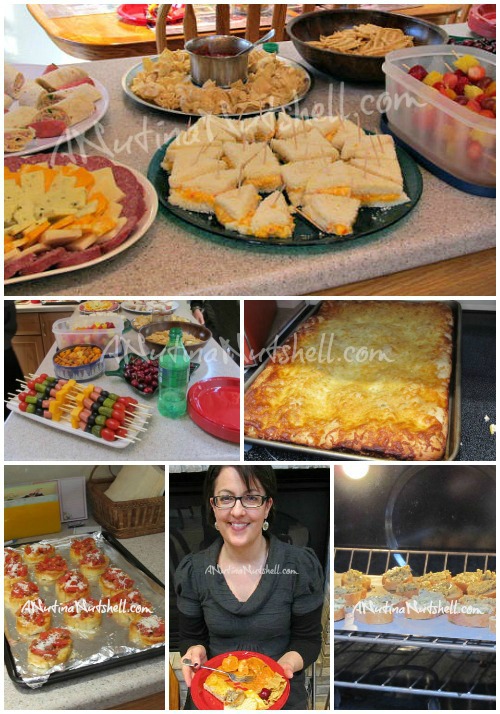 I had an awards ballot for everyone so we could record our best winner guesses before the show aired, and I'm not happy to say that I lost that gamble.
Badly, ever so badly.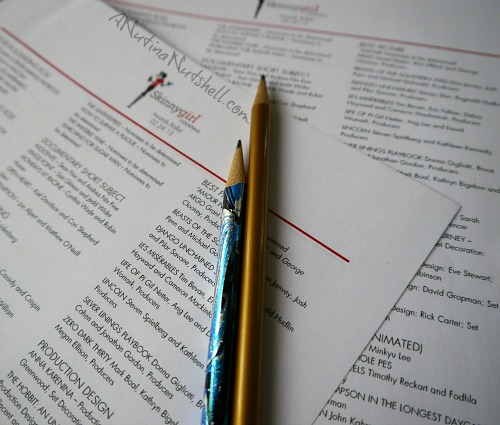 However, sipping away at some Skinnygirl Cocktails during the party was lots of fun. I had brought some recipes to try, and since I'm a citrus girl, I looooooved "The Showstopper" with tangerine vodka, lemon and lime! But the other favorite that night was "The Starlet" made with cucumber vodka. 
I have to admit that our drinks were in plastic cups though, because we're *cough* so refined. 😉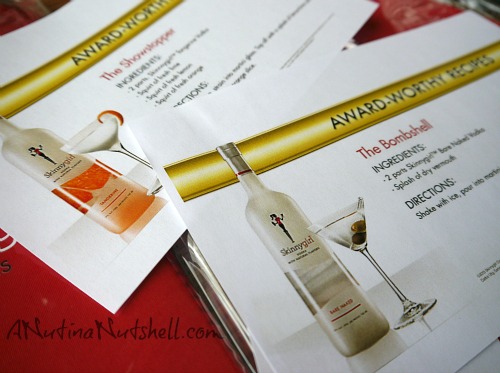 I had an adorable Skinnygirl bottle bag and wine stopper for everyone to take home with them when the party ended.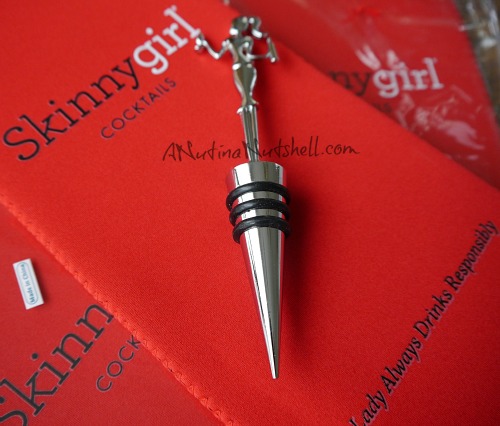 I also had these cute little awards to hand out. They were really designed to be used as bottle labels, but I opted otherwise. I totally should have given myself the Best Guest one seeing as how I left my spirits behind.
Ahem.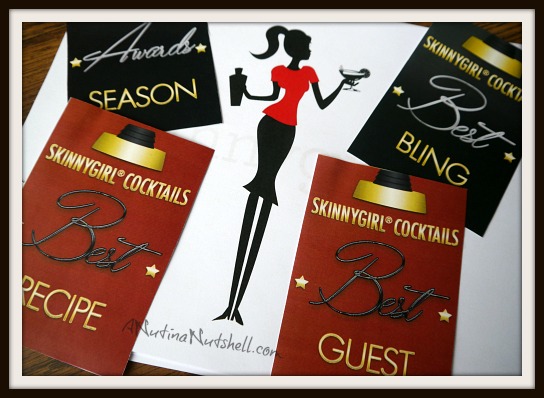 All in all, that was probably the best Oscars party I've ever hosted/attended thanks in large part to the delicious variety of Skinnygirl Cocktails we enjoyed.
Well that, and great friends!
The Skinnygirl® Cocktails product, gift card, and information have been provided by Skinnygirl® Cocktails.